September 29, 2017
CARELLA TOPS TIME SHEETS IN FIRST PRACTICE
F1H2O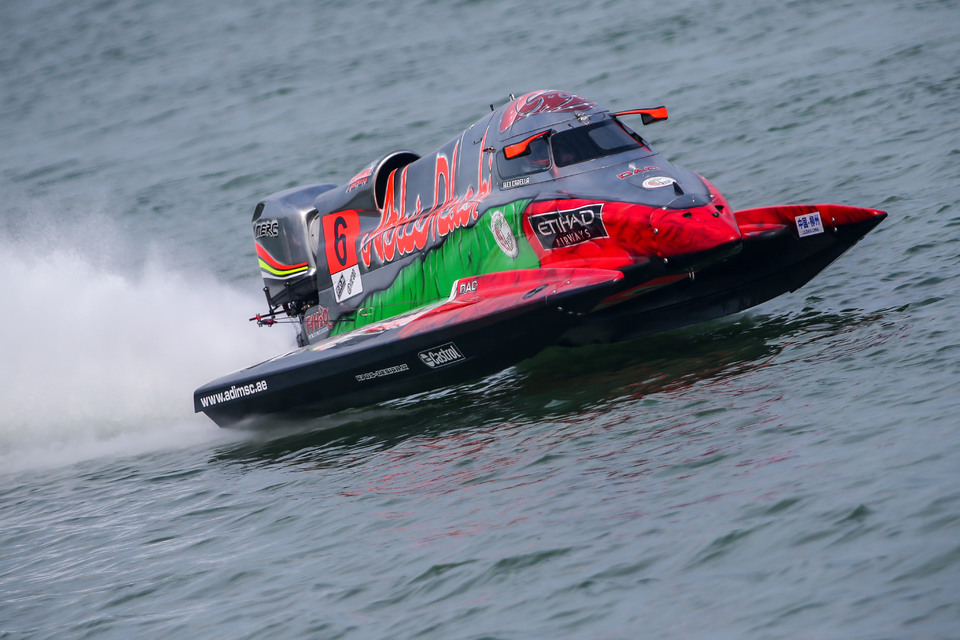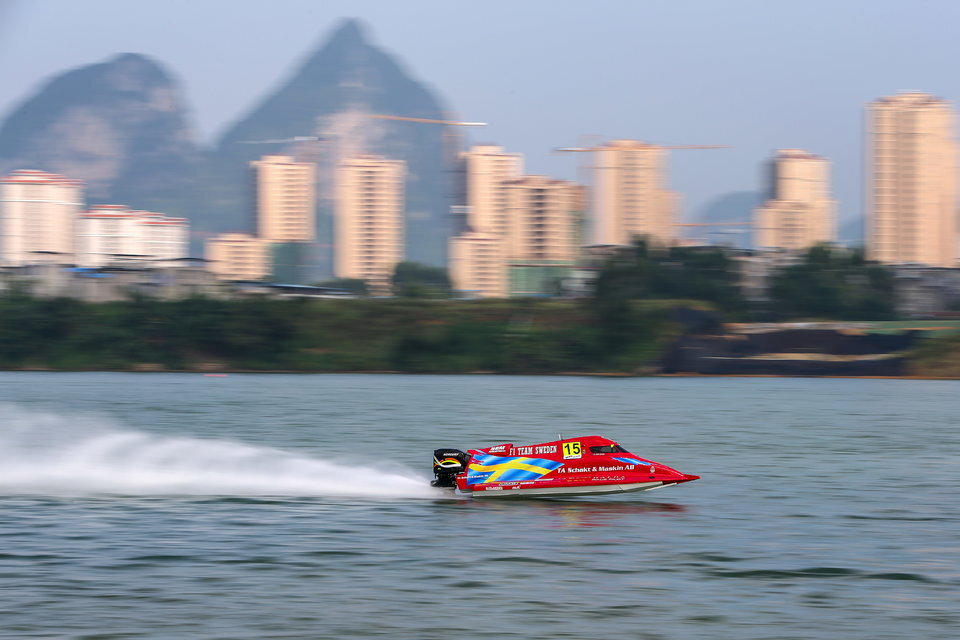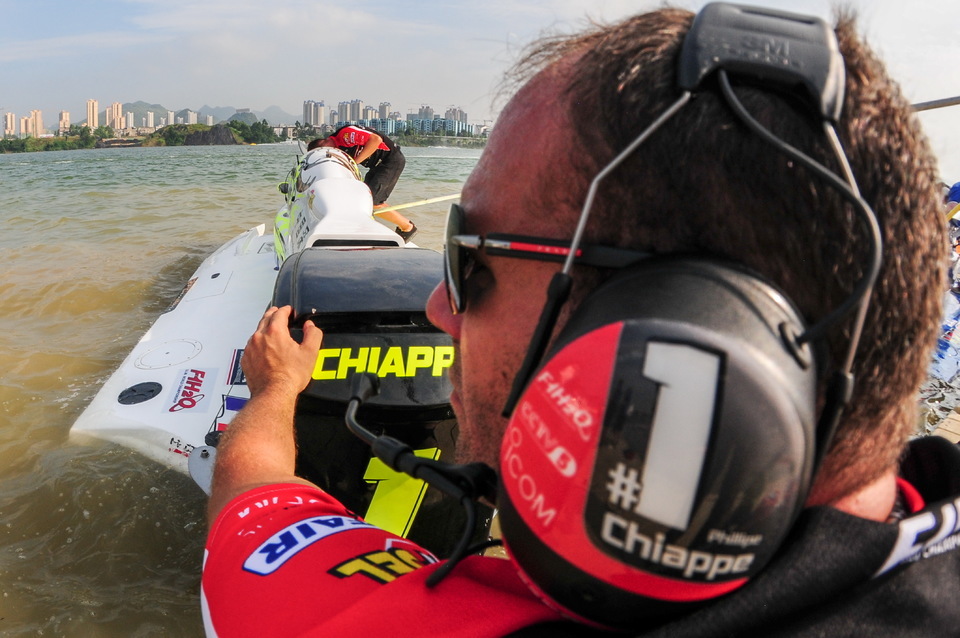 Friday, 29 September, LIUZHOU (China): A blistering final lap in the closing stages of today' official practice session jumped Alex Carella to the top of the time sheets ahead of Erik Stark and Philippe Chiappe.
Carella was the only driver to go sub 45 seconds with a 44.053s lap around the 2.02km River Liu circuit, almost half a second clear of his rival Stark, Carella's teammates Thani Al Qemzi and Rashed Al Qemzi posting fourth and 11th quickest times.
The Abu Dhabi driver is one of six of the current line up to have won in Liuzhou, but the only one to have done it three times and on the bounce from 2012 to 2014. "Everything went well. New boat, first time on the water so I think the team has done a really good job," said the championship leader. "The set-up is good but tomorrow is another day. We shall see. This is a lucky circuit for me. This one and Abu Dhabi are my favourites. Both very fast and test you as a driver. So I hope to be in the same position after qualifying."
It was a frantic session run in temperatures topping 35 degrees and oppressive humidity of 75% that took its toll on drivers and some engines, with just 1.09s separating the top eight.
Fresh from his pole and maiden race win in Harbin in August Sweden's Stark was once again in the mix amongst the front runners and looked to be set for the quickest time with a 45.02s lap before Carella's final run. "I am more than happy with that. We are up in the mix again. We carried out everything we planned to do. We tested two engines and tried out several different propellers. We have a pretty good idea of what we will do tomorrow and that's what this session was all about."
Stark's teammate Jonas Andersson only managed to test one of his two boats and said 'to be honest I did really learn anything but I was really happy with the engine'.
After two frustrating results defending champion Chiappe produced a solid 45.21s lap to go third quickest in his new Moore hull that he has had very limited running time in, his teammate going Peter Morin 13th quickest. "It was the first real test in the new boat. I am still learning it but overall I am very pleased," he said. "I will sit with the team later and decide what we will do over the next two days. This is an important weekend for the team."
The one issue that still lingers over the CTIC F1 Shenzhen China Team and Chiappe is that they still cannot resolve the electrical problem that they have had since Evian with his best engine.
Shaun Torrente was the quicker of the two Victory drivers on the day in fifth with a 45.34s lap, saying 'everything is good', and outpacing Ahmed Al Hameli in seventh by just under three tenths.
Emirates Racing duo delivered solid top ten performances, Marit Stromoy going eighth fastest with 45.62s, matching the time of Al Hameli, Mike Szymura's 46.92s putting him in tenth spot. "We ran a very safe setting because we were running in a new engine."
Duarte Benavente went ninth quickest and had an uneventful session with no issues, his F1 Atlantic teammate Grant Trask in 12th.
It was a frustrating afternoon for Mad Croc BABA Racing with Sami Selio breaking his engine and Filip Roms cutting short his session to avoid the same fate, the pair down in 14th and 18th.
Blaze Performance's Francesco Cantando said they were managing the best of a difficult situation and the aim was just to get through the weekend, Bartek Marszalek sitting out practice.
Cedric Deguisne was the best of the Maverick Racing drivers but said he was struggling to find the best set up because he was limited on propeller choice.
For full classifications: http://f1h2o.com/results/2017/grand-prix-of-liuzhou-china/f1h2o