September 30, 2017
CARELLA SEALS POLE POSITION IN LIUZHOU
F1H2O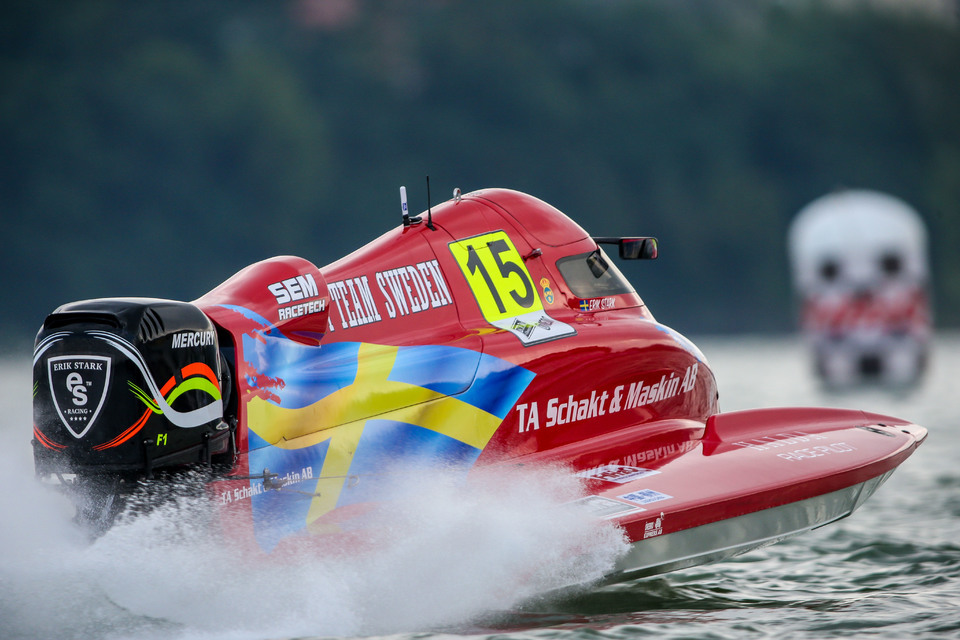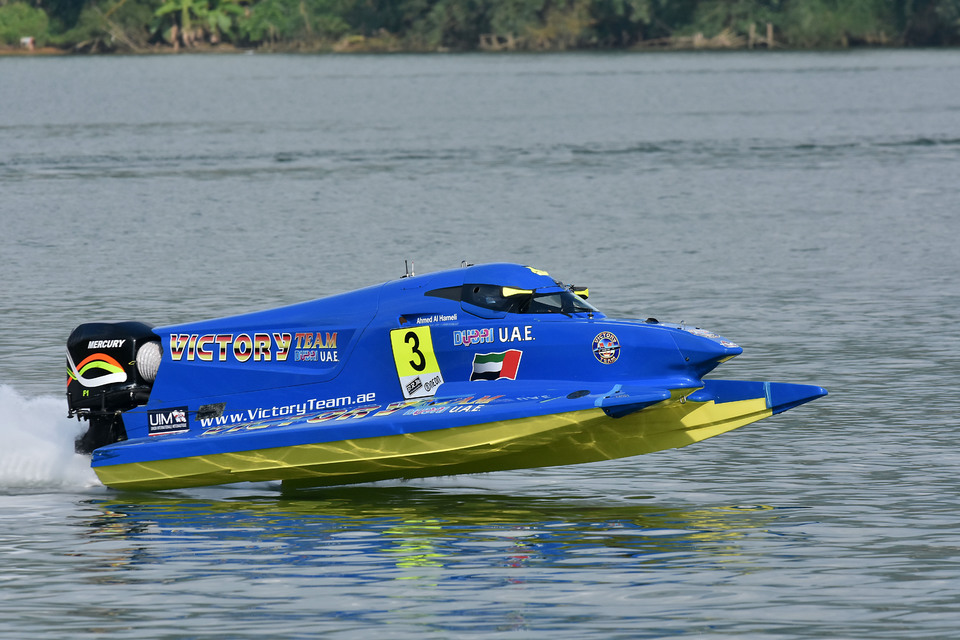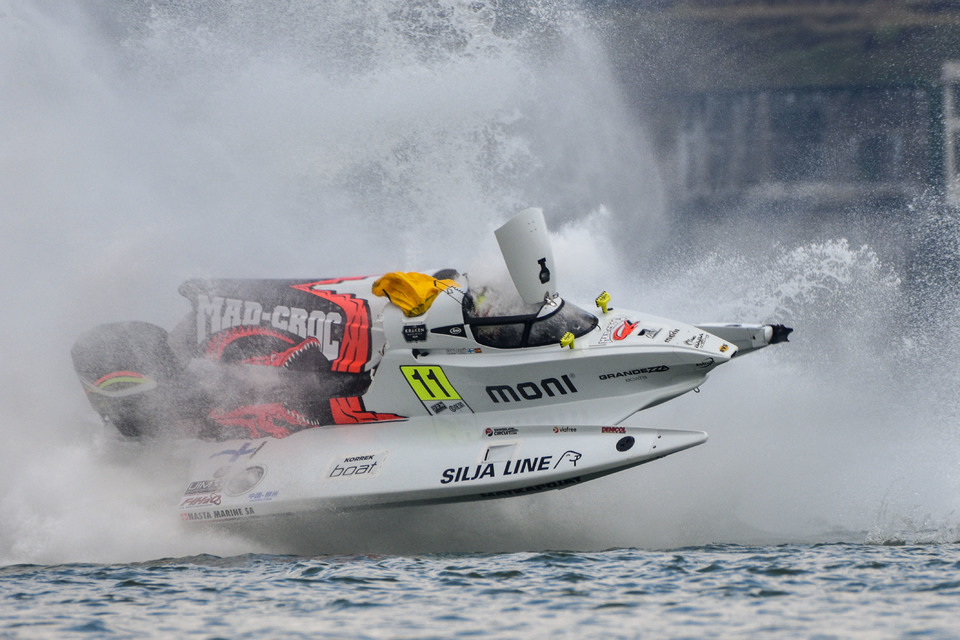 Saturday, 30 September, LIUZHOU (China): Team Abu Dhabi's Alex Carella will start tomorrow's UIM F1H2O Grand Prix of Liuzhou in pole position after producing a stunning set of laps in the final five boat shootout of a thrilling and dramatic BRM Qualifying session on the River Liu. "The competition is really tight these days and it was important to get pole. That was today's target. To win the race and extend my championship lead is tomorrow's target." said Carella.
As Carella celebrated his fourth pole position in Liuzhou his championship rival Sami Selio, sitting just eight points behind him in the title race, was evaluating the damage to his boat and engine after crashing out of Q2 for the second time in as many race weekends and will now have his work cut out tomorrow to try salvage points, starting from ninth.
With Q2 timing out under the yellow flag several drivers were left stranded and unable to take their final runs to try and make it into the top six shoot out, Thani Al Qemzi and Shaun Torrente two notable casualties.
Sweden's Jonas Andersson was sitting in sixth spot and through but any hopes of challenging for the pole ended when his session ended under tow with a suspected gearbox issue.
Marit Stromoy was the first to go in the shoot out and immediately produced her best time of the afternoon with a 45.67s lap on her first run to seal fourth place and give the Emirates Racing driver her best qualifying result since Sharjah 2015. "We have been just outside the top six for a long time so I am very happy with today. We actually broke a prop in Q3 and then ran out of fuel. But to be starting from fourth is a good omen!" she said.
Harbin pole-sitter and race winner Erik Stark was next out and grabbed the provisional pole for Sweden with 44.81 then upped the ante on his second run with a 44.74s lap.
But his place at the top of the time sheets was short-lived when Carella came out and immediately went quicker and then improved again to seal his 14th career pole position with a best time of 44.72s.
Victory Team's Ahmed Al Hameli was the penultimate driver out on the circuit but was unable to topple the top two, going third quickest with a 44.79s lap, with last man out Philippe Chiappe unable to better anyone and will start from fifth for CTIC F1 Shenzhen China.
For full classifications: http://f1h2o.com/results/2017/grand-prix-of-liuzhou-china/f1h2o