June 4, 2022
SENSATIONAL SELIO ON POLE FOR SUNDAY'S UIM F1H2O GRAND PRIX OF FRANCE
F1H2O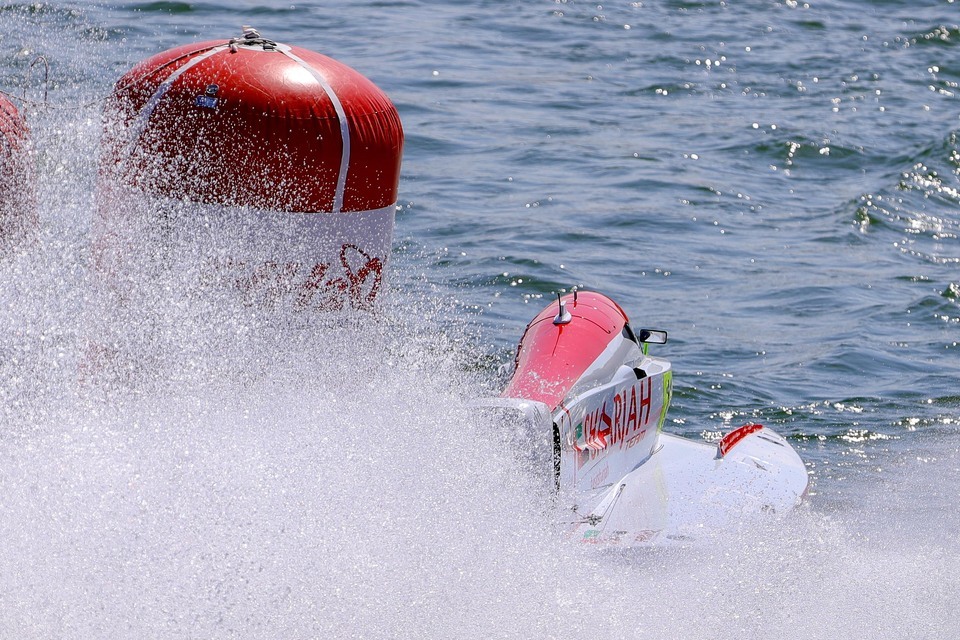 Saturday, June 4th, Macon France): Sami Selio produced a simply sensational performance today and he will start tomorrow's UIM F1H2O Grand Prix of France in pole position after producing a stunning set of laps and topping the time on Q1 and Q2 and winning the final sixboat minutes race on Saone River with the new format of Q3 for Pole position.
Shaun Torrente and his team mate Thani Al Qemzi finished second and third on the final qualifying result ahead of Peter Morin and Alec Weckstrom.
Ferdinand Zandbergen the new entry of Sharjah team was able to finish sixth in the final qualifying despite his accident just before the start of Q3 when a rough wave made his boat flying and tipping upside down.
World Champion Jonas Andersson was out from the top six for Q3 by only 0.07 and he will start tomorrow in seventh position ahead of Marit Stromoy and Phiippe Chiappe.
Nine position tomorrow for Portugal's Duarte Benavente who did a spectacular Q1 with the second quickest lap 0.32 from Sami Selio.
Italy's Alberto Comparato had a crash due to a balancing problem of his boat when he was sixth quickest in Q1 only 3 minutes before the end and for this reason he was out of the top 12. He was then evaluating the damage to his boat and engine and starting tomorrow from tenth.
Cedric Deguisne despite his 12th place in Q1 wasn't able to start Q2 for technical problems and he will sit in 12th spot tomorrow.
Bartek Marszalek, Kalle Vippo and Alexandre Borgeot will close the line up.
Grand Prix of France will start tomorrow at 16.05.