June 4, 2022
NEW FORMAT FOR POLE POSITION
F1H2O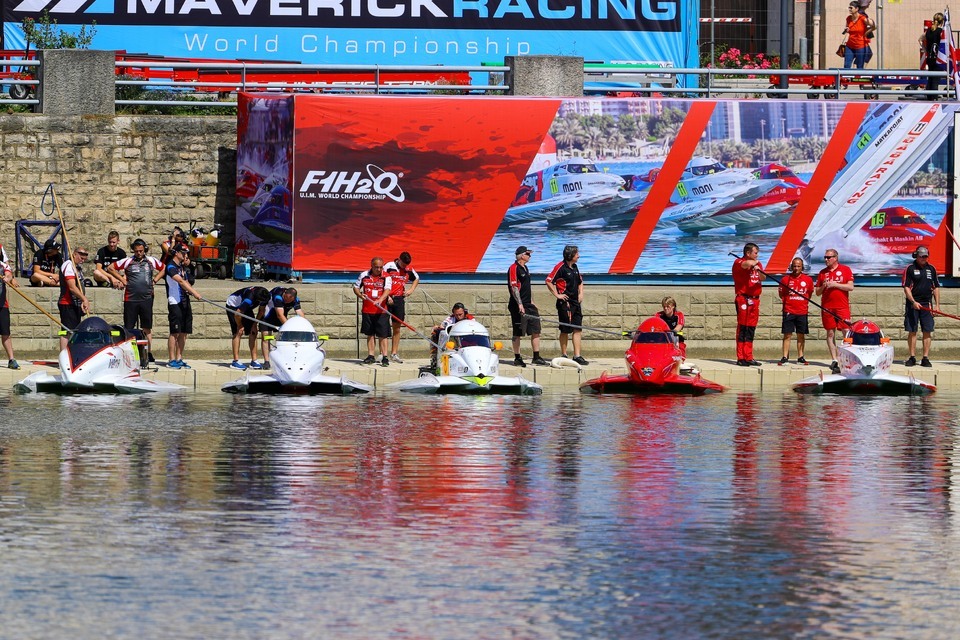 Saturday June 4th- Macon, France – Today's official qualifying of the Grand Prix of France in Macon will have a new format for Q3.
As usual Pole position and starting line-ups will be determined by a three qualifying sessions Q1, Q2 and Q3.
The format Q1 and Q2 will remain the same.
Q1 a twenty minutes session with all boats entitled to run multiple laps with the 12 fastest progressing into Q2.
After 5 minutes break the times will be reset and the remaing 12 boats will then run a fifteen minutes session: at the end of the session the six fastest boats will progresse into Q3.
The change will be in Q3 where the top six boats from Q2 instead of running 2 laps one by one in reverse order dictated by the times set in Q2 will run all together for 10 minutes and the arrival order at the finish line will decide their start positions.