June 4, 2022
SELIO TOPS TIME SHEETS IN FIRST PRACTICE
F1H2O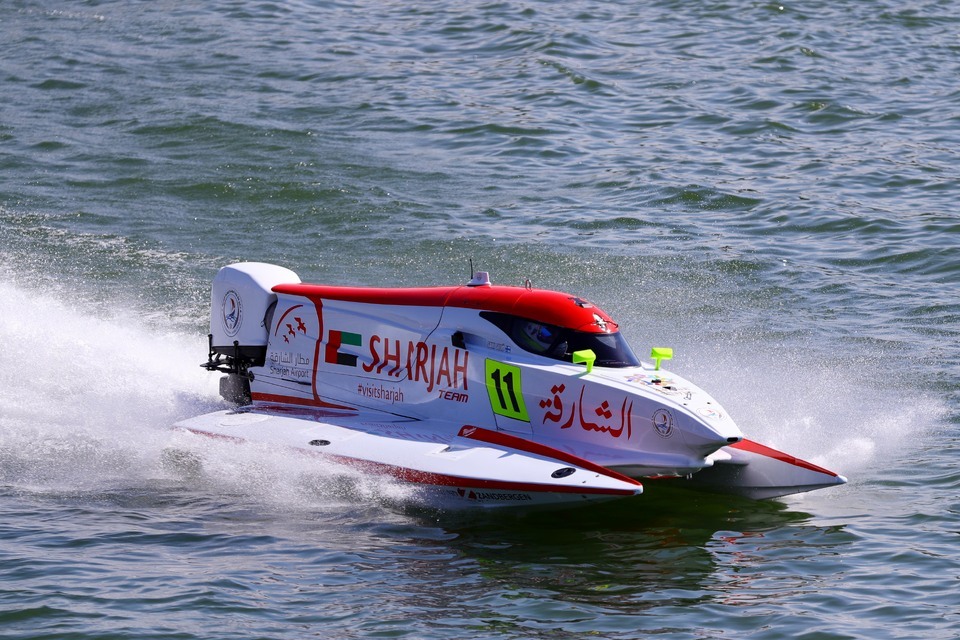 Saturday, June 4th, Macon France) – Sharjah Team Sami Selio topped the times sheets in this morning's free practice session with a best with a best lap of 0:32.26 ahead of Shaun Torrente and Alec Weckstrom.
Defending World Champion Jonas Andersson finished fourth with a gap of 0.74 from Selio while French Philippe Chiappe was fifth after having leaded the free practice being the quickest for several laps.
Torrente's team mate Thani Al Qemzi was the fastest one till lap 17th when both Chiappe before and Torrente later were quicker than him.
Gillman Racing Alec Weckstrom delivered a solid performance starting the free practice 45 minutes after the green flag and in only three laps he made the third fastest time.
Marit Stromoy was seventh fastest with the second driver of China Team, Peter Morin finishing eight.
It was a frustrating morning for Alberto Comparato enable to start free practice as he had to change the engine of his boat which was not working.