June 3, 2022
GILLMAN RACING ADDS VETERAN FILIP ROMS TO IT'S DRIVERS LINE-UP!
F1H2O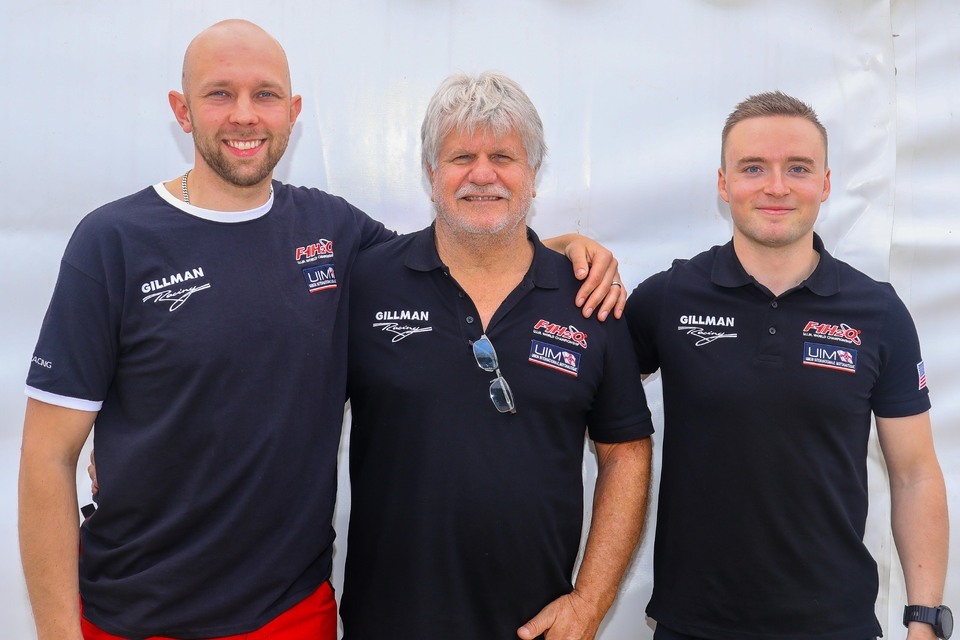 Friday June 3rd- Macon (France) - American team based in Italy Gillman Racing is announcing today the addition of veteran UIM F1 H2O star Filip Roms to it's drivers line-up during the 2022 campaign.
The 28 year old from Espoo, Finland will be entering his 10th season on the UIM F1 H2O World Championship. Prior to now joining the Scott Gillman team, Filip has spent the past nine season's with fellow Finn Sami Selio, breaking into the series in the 2012 campaign, finishing in 12th place overall in the standings when he was just 18 years old.
"We are excited about having Filip joining our team," stated the four-time World Champion Gillman. "He is now truly a veteran driver who can only help our young driver Alec Weckstrom who I believe has both the pedigree and talent to go along way in this sport. Knowing Filip as I do, he can add so much to this operation in 2022."
Gillman added with a laugh, "Well, now with two Finnish drivers in the team, I'm going to have to be forced to like taking a lot of sauna's when relaxing and watch a whole lot of Ice Hockey if I want to become part of conversations with my drivers when it's not centered around powerboat racing."
Filip, is famous for a few records on the UIM F1 H2O tour. Firstly, he was the youngest driver to both join the tour and score points at 18 years old. He was also the youngest driver to earn a top-three podium finish at the age of 21.
Roms best season was by far in 2016. Filip finished sixth in the championship, with highlights that year being out dueling eventual two-time World Champion Shaun Torrente at the French Grand Prix in Evian, holding off the Florida driver to finish second and runner-up for the victory.
The veteran Finn followed that up two races later, qualifying a strong second at the Chinese Grand Prix in Harbin, only to crash out in the race while chasing for another podium finish.
Filip started racing in 2006 in SJ-15 class in Finland winning a pair of titles before moving on the bigger T-400 and F4-S classes before getting his big break in the F1 H2O series.
Overall, in his nine previous seasons, Filip has started in 48 races, with two podiums and three top-5's along with 22 top-10's and 95 career points.
He comes from a racing family, with his father racing F4's back in the 1970's, while his sister has raced in the GT 30 class. Filip has completed military training and is a successful home builder when not racing on the tour.
All in all, the Gillman Racing line-up for 2022 just got a lot stronger with the addition of 10-year veteran Filip Roms of Espoo, Finland who will start enjoyng racing after Macon.