March 3, 2016
FIRST F4-S RACE WIN FOR ZANDBERGEN
F4-S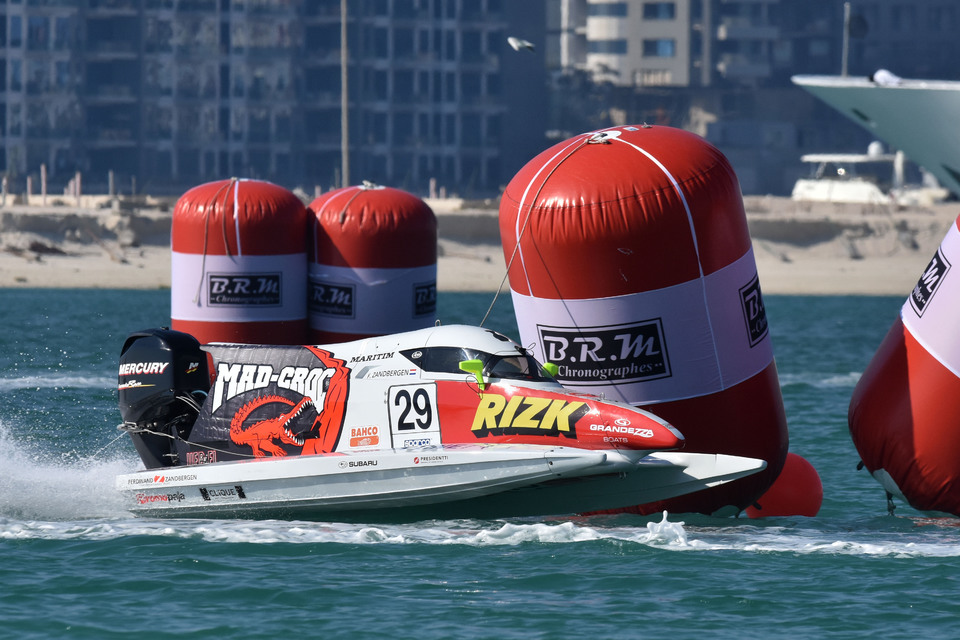 Thursday, 3 March, DUBAI (UAE): Ferdinand Zandbergen made the best possible to start to his season with victory in race 1 of the F4-S Trophy in Dubai.
The BABA Racing driver from Veenendaal in Holland trailed pole-sitter and early race leader Mohammed Al Mehairbi for nine laps before taking advantage of backmarkers to make the pass and hit the front.
For the next six laps he defended his lead from the ever present Al Mehairbi, but the Abu Dhabi driver's race came to a premature end on lap 16, crashing out trying to regain the lead.
Al Mehairbi's dramatic exit brought out the yellow flag, with Zandbergen leading the depleted line-up of eight boats around for six laps to take the chequered and his first F4-S win on lap 22.
Team Sweden's F4-S Trophy newcomer Kalle Vippo was untroubled throughout in third spot for the majority of the race, then elevated to second finishing ahead of Abu Dhabi's Rashed Al Qamzi who fended off a race long challenge from CTIC F1 China's Wu Bingchen.