March 4, 2016
ABU DHABI'S AL QAMZI TAKES OVERALL VICTORY IN F4-S TROPHY IN DUBAI
F4-S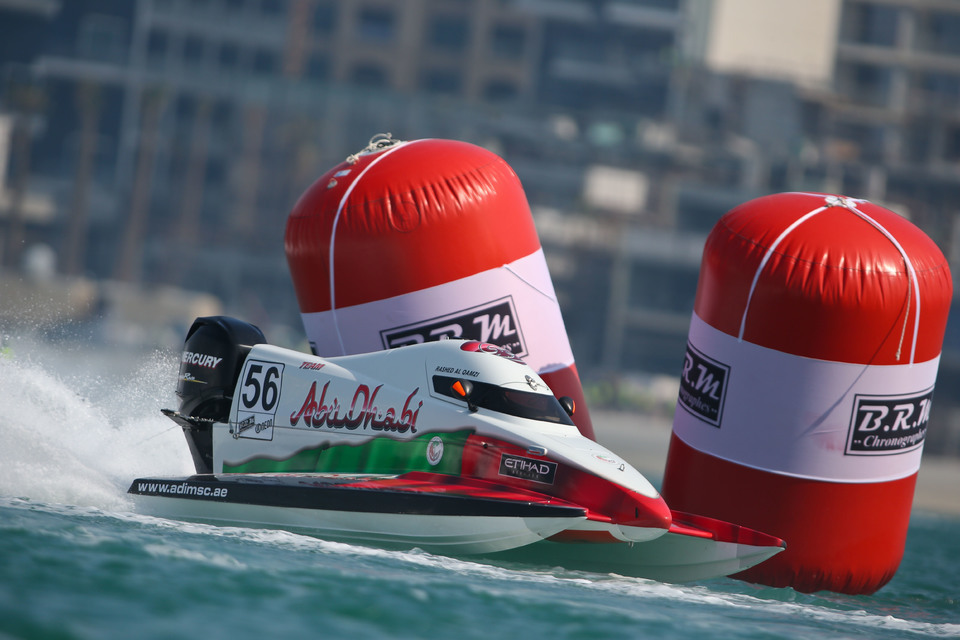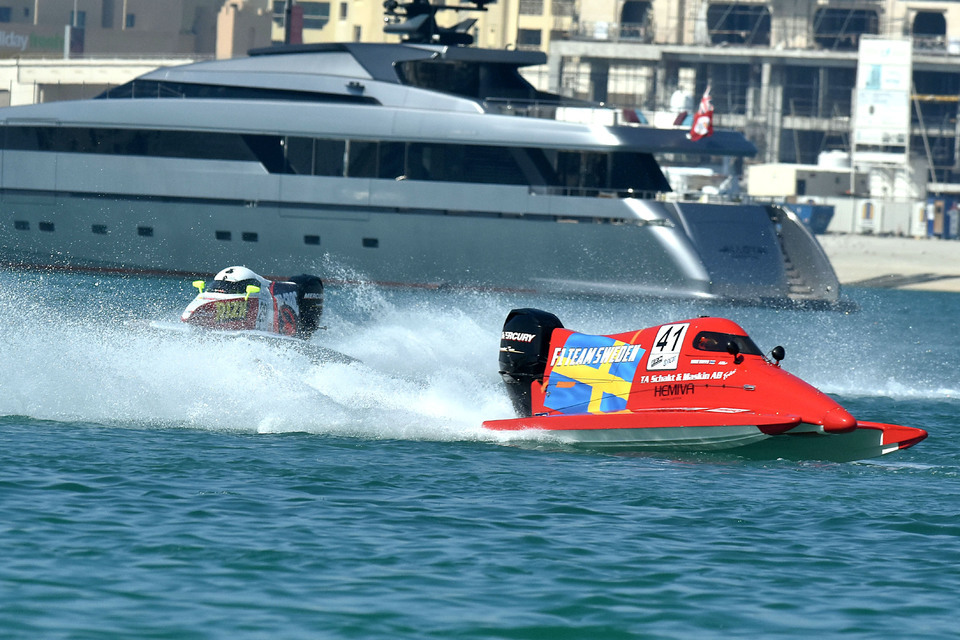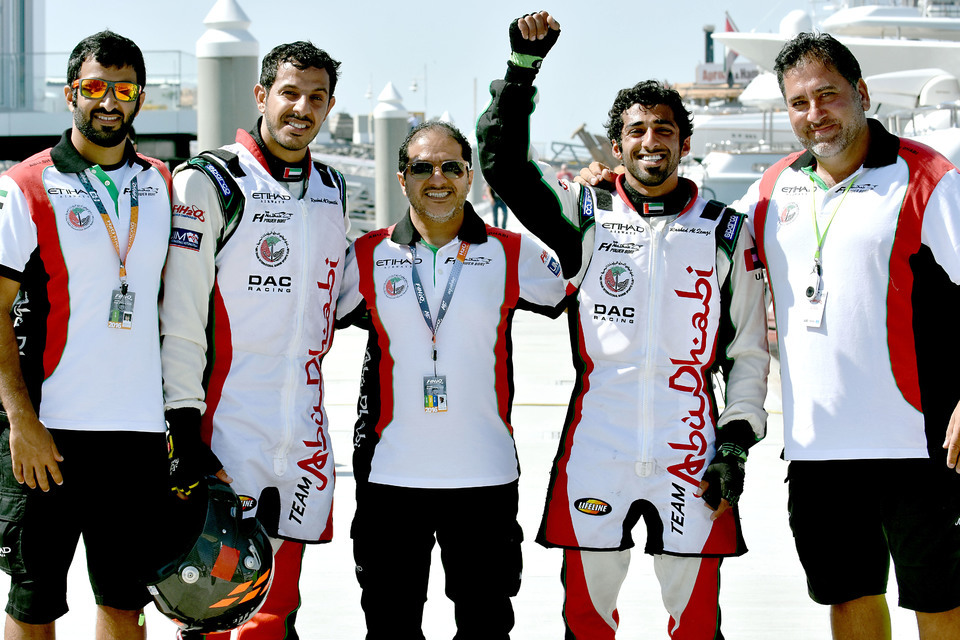 Friday, 4 March, DUBAI (UAE): Team Abu Dhabi's Rashed Al Qamzi led from start-to-finish to win race 2 and take overall victory in the opening round of the F4-S Trophy Championship in Dubai.
Second place overall went to yesterday's race winner Ferdinand Zandbergen, the BABA Racing driver finishing third today, with Team Sweden's F4-S newcomer Kalle Vippo completing a good debut with another second place to secure third spot.
Al Qamzi made a great start passing pole sitter and teammate Mohammed Al Mehairbi, who dropped to fifth, and was comfortably clear of Vippo, Zandbergen and CTIC F1 China driver Wu Bingchen when the yellow flag came out with Team EMIC's Tom Chiappe stopping temporarily out on the circuit.
The nine-boats were held under yellow for four laps before being released with Al Qamzi again racing off into the distance and going on to finally claim his first win and an overall victory in the F4-S Trophy.
Vippo held off a strong challenge from Al Mehairbi who made up three spots at the restart and took the chequered flag in third only to be penalised a lap for not being in the correct position when the green flag went up, dropping him to sixth.
Despite constant pressure Bingchen was unable to close on and pass Zandbergen, finishing the race in fourth ahead of Victory Team's Mohamed Al Yamahi.