September 25, 2022
FERDINAND ZANBERGEN ON POLE IN FIM – GRAND PRIX OF ITALY
F1H2O
Marit Stromoy will not race after the crash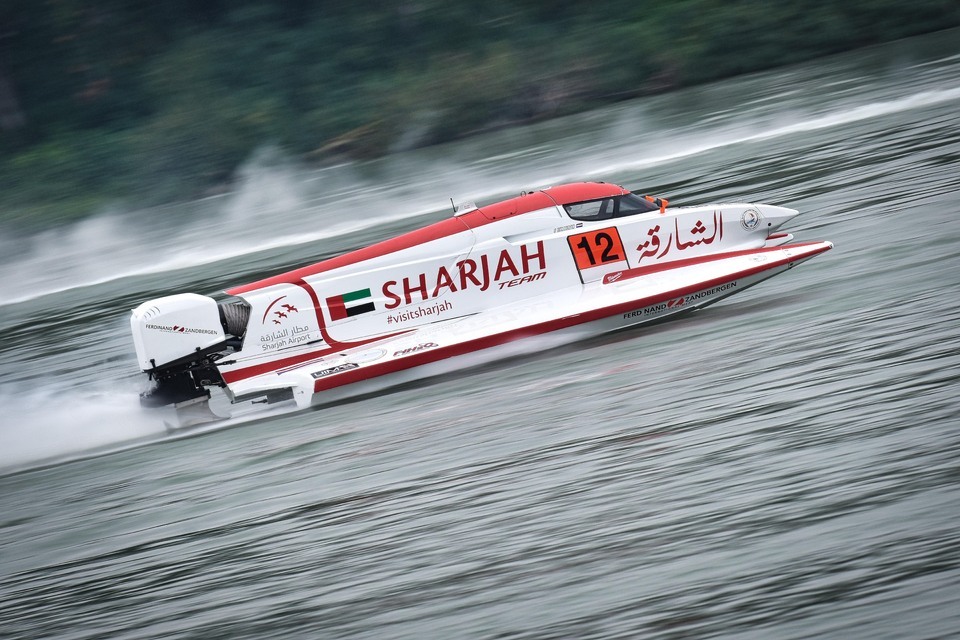 Sunday, September 25th, San Nazzaro (Italy): Ferdinand Zandbergen will start this afternoon UIM F1H2O "FIM-Grand Prix of Italy" in pole position after producing a stunning set of laps topping the time and winning the final Q3 race on Po River.
Q2 was a dramatic session when Sharjah Team's Sami Selio, who was the quickest till that moment, crashed on lap 11 producing a spectacular flip over and he was forced to stop the race. Anyway he was on top of the time at the end of Q2 and therefore Q3 was a 5 drivers session.
The last year's Grand Prix winner Thani Al Qemzi will start on second position with France Philippe Chiappe on third.
Defending Champion Jonas Andersson is fourth while Alberto Comparto was able to take the last spot just at the end on Q3 leaving out from the top six Shaun Torrente who will start on seventh.
Sami Selio is ok but the damages at the boat are quite serious and we will see if he will be able to start the race.
Eight place for Peter Morin followed by Alec Weckstrom and Poland's Bartek Marszalek.
Eleventh, twelwe and thirteen place for the three drivers who were out of Q2 : Cedric Deguisne, Kalle Vippo and Alexandre Bourgeot.
Atlantic Team's Duarte Bonavente will start in last position as he did not run the Qualifying session.
Norway's driver Marit Stromoy will not race after the big crash she had yesterday with Sami Seli.
After the medical check in the hospital where the doctor concluded that the spine is ok and she only had muscular trauma she is back in the paddock but her boat is not able to race.
FIM - Grand Prix of will start this afternoon at 17.00 local time.