September 25, 2022
ZANDBERGEN WINS HIS FIRST F1H2O GRAND PRIX
F1H2O
Team Abu Dhabi duo completed the podium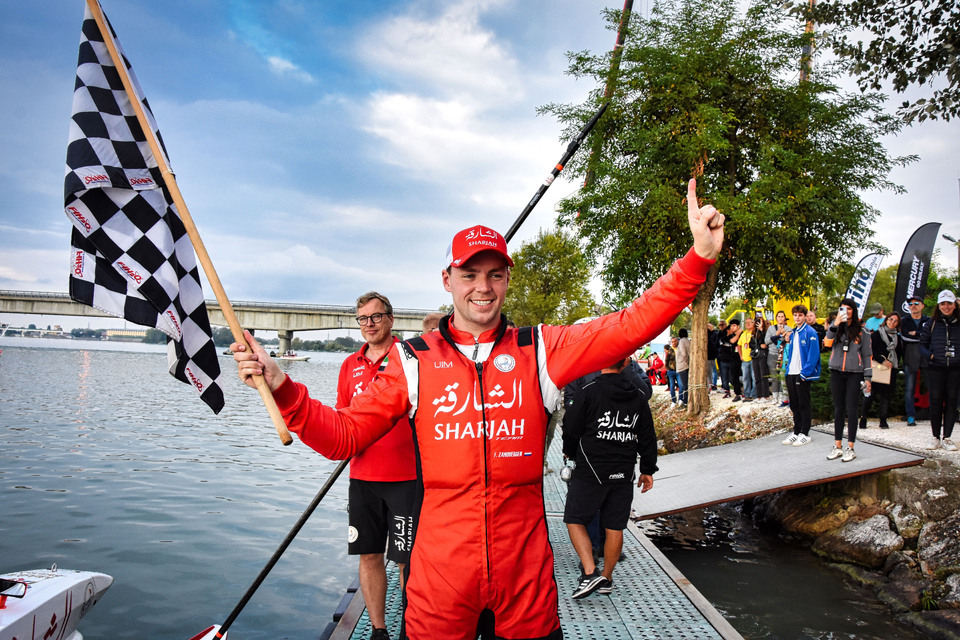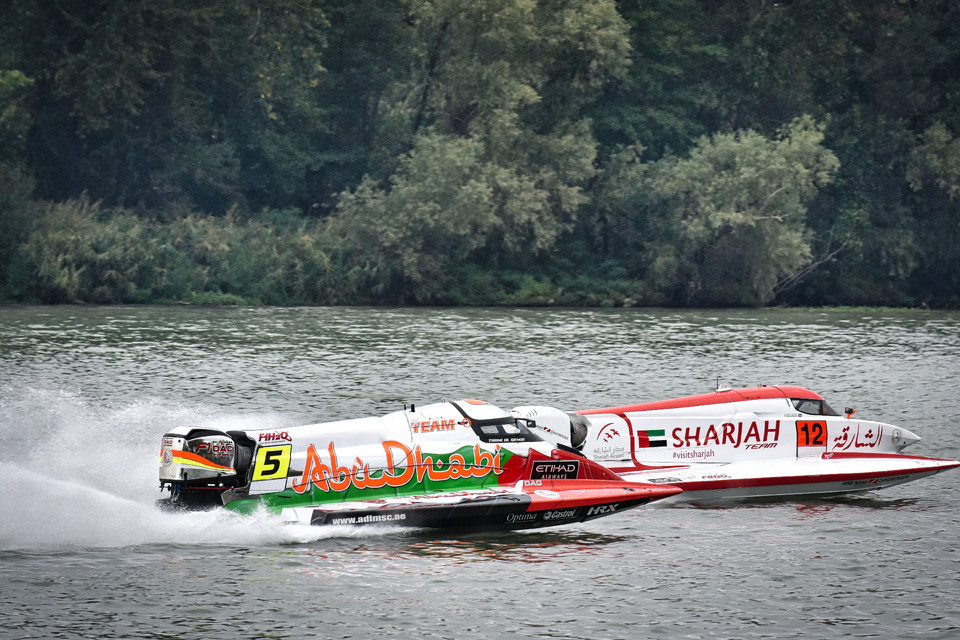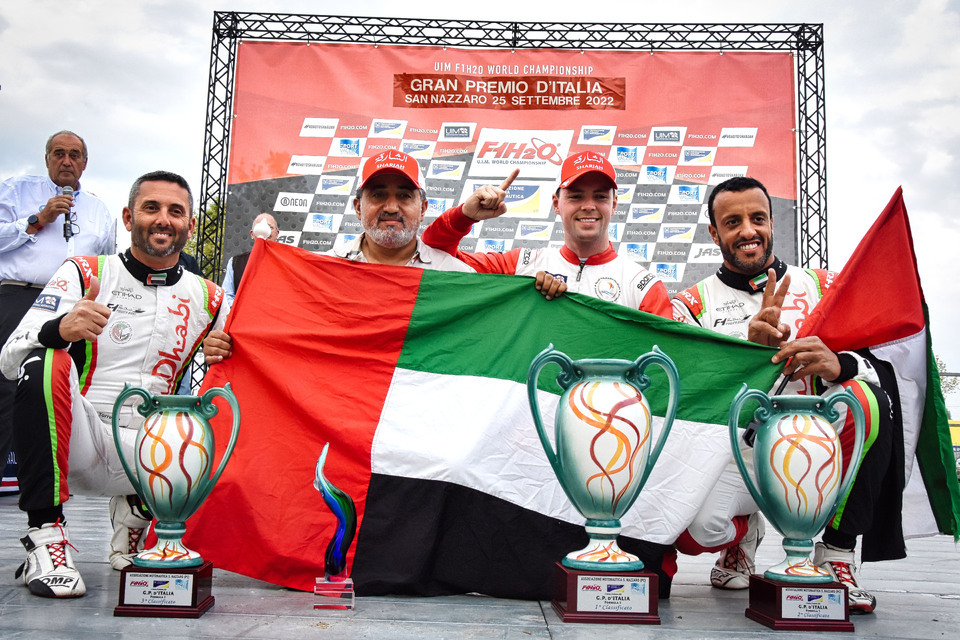 Sunday, September 25th,San Nazzaro (Italy): The 27 years "rookie driver" from Sharjah Team, Dutch Ferdinand Zandbergen wins his first Grand Prix Title of F1H2O in the FIM – Grand Prix of Italy.
The Team Abu Dhabi duo completed the podium with a second place for the last year's winner Thani Al Qemzi with the 2 times world Champion Shaun Torrente finishing third.
Zandbergen held the advantage of starting from pole and was the undisputaded leader of the race leading from start to finish and surviving to one yellow flag when the boat of Kalle Vippo stopped suddenly in the middle of the race course. He made no mistakes at the restart and held out to take the chequered flag and eventually win by 8.82.
Defending Champion Jonas Andersson after a very good start was unable to keep the position for many laps but recovered positions in the last laps to finish fourth only 2 seconds by Torrente.
Fifth place for the italian Alberto Comparato who mantained the position of the Pole with Cedric Deguisne making up 3 places to complete the top six.
Alexandre Bourgeot completed a good day for Maverick Team with a seventh place ahead of France's Philippe Chiappe who having been third for several laps behind Al Qemzi lost grounds for technical reasons.
Sweden Team's Kalle Vippo ,who ended the race at lap 28, finished ninth ahead of Gillman Racing's Alec Weckstrom and Stromoy Racing's Bartek Marszalek both haven't finished either the race.
Last place in today's race for Peter Morin who was eight in qualifying but was moved last in the starting grid for changing the boat but was able to run only 8 laps.
After crashiing out this morning in Q2 Sharjah Team's Sami Selio did not started as his boat had serious damages.
It was the second crash of the weekend for Sami Selio who yesterday, in the FIM Grand Prix of Emilia Romagna, collided with Norway's Marit Stromoy who neither took part to the race today.
It was a disappointing weekend for the driver of Atlantic Team Duarte Benavente who didn't finish the race yesterday, the FIM Grand Prix of Regione Emilia Romagna and he did not even start both Qualifiyng and Race today due to engine problems to his boat.
With three races to go Shaun Torrente leads the championship standings on 52 points from his Al Qemzi on 35 and defending Champion Jonas Andersson to third on 31, with Zandebergen now the closest challenger in fourth on 27 points.
UIM F1H2O FIM -Grand Prix of Italy - top 6
1. Ferdinand Zandbergen (Ned)
2. Thani Al Qemzi (Uae)
3. Shaun Torrente (Usa/(Uae)
4. Jonas Andersson (Swe)
5. Alberto Compararo (Ita)
6. Cedric Deguisne (Fra)