September 24, 2022
TORRENTE WINS A EVENTFUL F1H2O - FIM GRAND PRIX OF REGIONE EMILIA ROMAGNA
F1H2O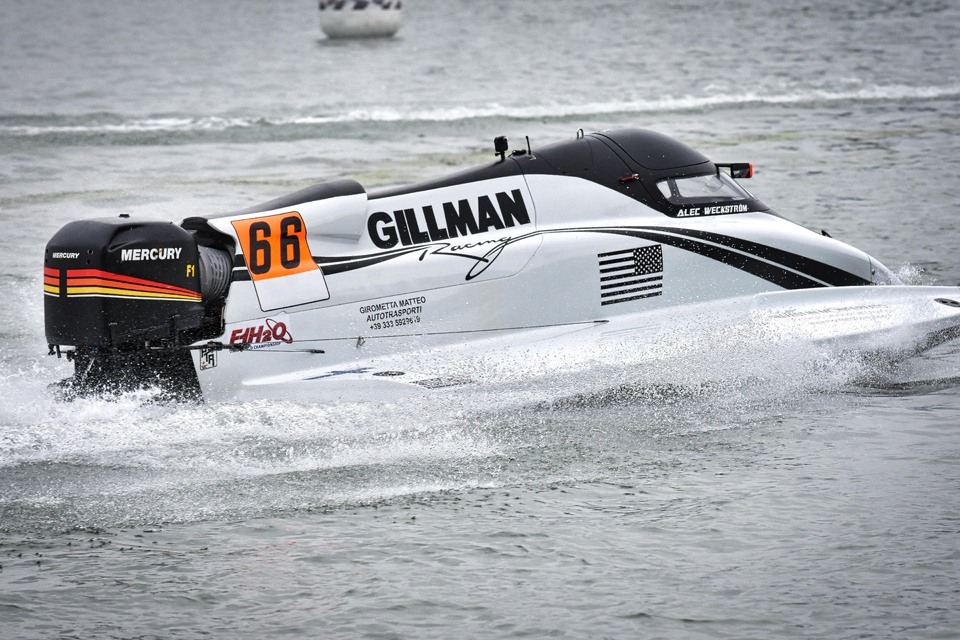 Saturday, 24 September, San Nazzaro (Italy): Abu Dhabi's Shaun Torrente delivered the ultimate performance to take his eleventh career win with a sensational victory at the F1H2O FIM- Grand Prix of Regione Emilia Romagna, round 2 of the UIM F1H2O World Championship.
Torrente held the advantage of starting from P1 and led the race from start to finish.
Defending Champion Jonas Andersson was second with a gap of 8.97 with Gillman Racing's Alec Weckstrom coming home third.
It was a pulsating race from start-to-finish surviving two yellow flag incidents and restarts.
The first when Norway's Marit Stromoy crashed at lap sixteen after a collision with Sharjah Team's Sami Selio, who was running in second position behind Torrente, while he was overlapping her.
Stromoy had been taken to hospital for a medical check while the finnish driver was forced to retire from the race for a big damage at his boat and they are working to repair it for tomorrow.
The second yellow flag when Italy's Alberto Comparato and France's from China Team Philippe Chiappe collided and both of them has to stop the race on lap 25 Comparato was the one who suffered the bigger damage at the boat.
Torrente's Teammate Thani Al Qemzi who was third at the chequered flag was penalized with one lap for not mantaining the lane at the start and therefore moved to sixth place leaving the third step of the podium to Weckstrom with France Peter Morin and Ferdinand Zandbergen closing the race in fourth and fifth spot.
Team Sweden's driver Kalle Vippo finished in seventh with Stromoy's teammate Poland's Bartek Marszalek in eight and Cedric Deguisne from team Maverick ninth to close the list of the drivers who completed the race.
Maverick Team's Alexandre Bourgeot failed to start because of engine's problem while F1 Atlantic's Duarte Benavente withdrew from the race at lap 12.
Round 3 of the UIM F1H2O World Championship, the F1H2O - FIM - Grand Prix of Italy will take place tomorrow in San Nazzaro with the Pole Position starting at 11.00 followed by the race at 17.00 local time.