August 4, 2022
BREAKING NEWS: SHARJAH CONFIRMED AS FINAL ROUND OF 2022 UIM-FH2O WORLD CHAMPIONSHIP
F1H2O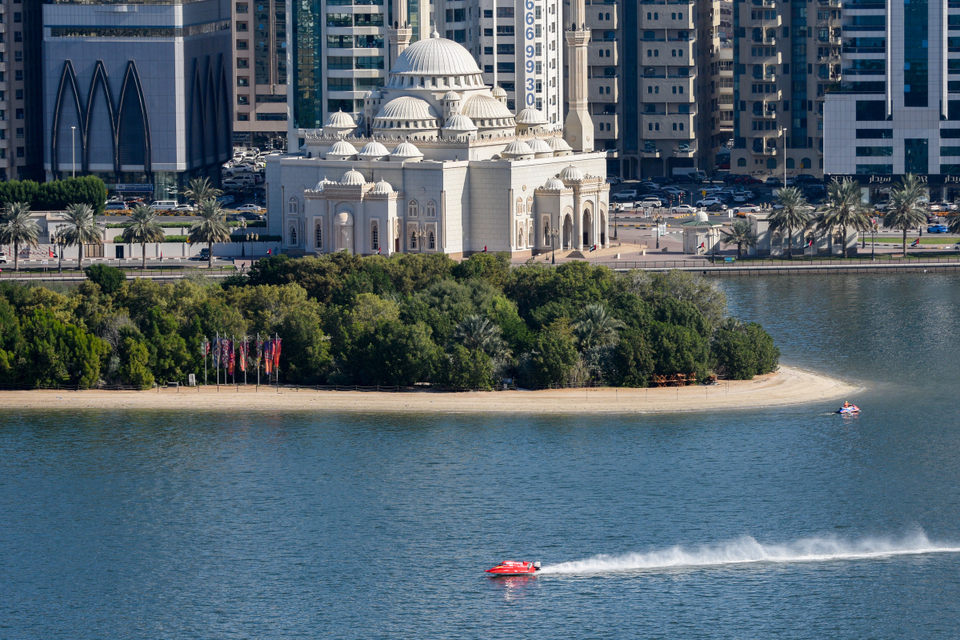 H2O Racing, Promoter and organizer of the UIM F1H2O World Championship confirms the final round of the 2022 Championship in Sharjah, UAE.
The Grand Prix of Sharjah will take place in Khalid Lagoon from 16 to 18 December.
Since the year 2000, the splendid scenery of Khalid Lagoon has always hosted the final stage of the Championship, thus becoming the "longest-running" location in the history of H2O Racing and the one where the most exciting "battles" for the title of F1 World Champion took place.
"We are very happy to close as usual our racing Season in Sharjah - says Lavinia Cavallero Sr.Vice President of H2o Racing - a location that has always welcomed us with great enthusiasm and affection and which is now in the hearts of all of us organizers, staff and drivers. I would like to deeply thank our historical partner, Sharjah Commerce and Tourism Development, who has always believed in us and who has always allowed the realization of the most beautiful races in our history by using professionalism, seriousness and passion for this sport.
Appointment in Sharjah on 16 - 18 December for the UIM F1H2O Grand Prix of Sharjah.
More infos to follow.