Erik Stark - 4
COUNTRY OF RESIDENCE:
Täby, SWE
DATE OF BIRTH:
13/11/1987
PLACE OF BIRTH:
Stockolm, SWE
MECHANICS - CREW:
1 - LUCIANO BARBIATI (RADIOMAN)
2 – CLARENCE BONDOC (PONTOON MECHANIC)
3 – DIASDATO BETACURA (PONTOON MECHANIC)
4 – LOOVEPREET SINGH (PONTOON MECHANIC)
BEST OVERALL CHAMPIONSHIP FINISH:
2
BEST QUALIFYING POSITION:
1
LAST PODIUM:
3-Amaravati 2018
PROFILE
ERIK STARK returned to Maverick F1 for the start of the 2019 season, the team he raced with for the opening two rounds of 2018, giving them their first GP win in London before joining Abu Dhabi and finishing the year as world number 2 and in July joined Victory Team.
The 28-year-old from Sweden is a four time F2 World Champion and made the transition into F1H2O with seamless ease making his debut in 2012 then full time from 2014 taking his first podium in China. Two more podiums followed in 2015 but his season was interrupted by a crash and subsequent hand injury. But he returned and rounded out his year taking his first pole position in Sharjah, finishing fourth and sixth overall in the standings, his best championship finish.
He started his racing career aged 12 in the Swedish S-250 class and won, becoming the F4-S Nordic Champion in 2006 and was the Swedish T-400 title holder before heading to F2.
CAREER INFOS
2019 - 16th F1H2O World Championship
2018 - 2nd F1H2O World Championship
2017 - 3rd F1H2O World Championship
2016 - 7th F1H2O World Championship
2015 - 6th F1H2O World Championship
2014 - 6th F1H2O World Championship
2014 - F2 World Champion
2013 - F2 World Champion
2012 - 27th F1H2O World Championship
2012 - F2 World Champion
2012 - F2 Nordic Champion
2011 - F2 World Champion
2011 - F2 Nordic Champion
2007 - T-400Swedish Champion
2006 - SL60 Gold overall winner
2006 - F4-S Nordic Champion
2002 - S-250 Swedish Champion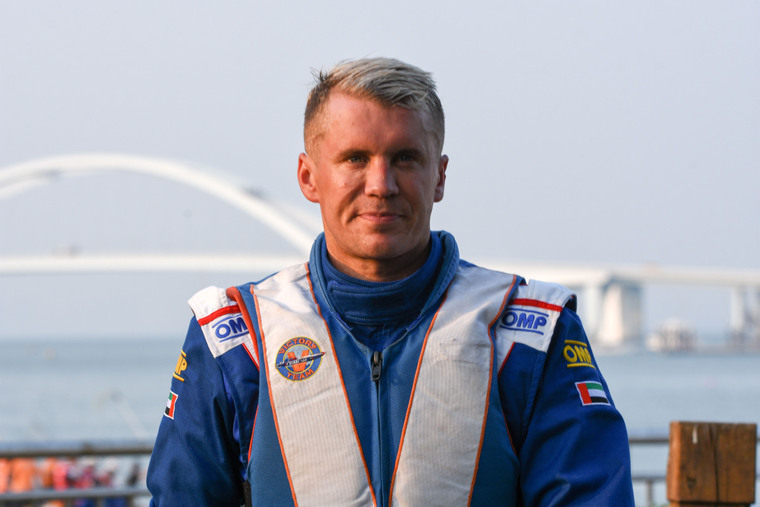 January 13, 2023
VICTORY TEAM RETURNS TO THE WORLD CHAMPIONSHIP
Friday, January 13: H2O Racing, the promoter and organiser of the F1H2O World Championship, and the Dubai International Marine Club (DIMC) recently announced a spectacular return ...
F1H2O