April 29, 2023
SHAUN TORRENTE LAYS DOWN A MARKER BY WINNING THE FREE PRACTICE SESSION
F1H2O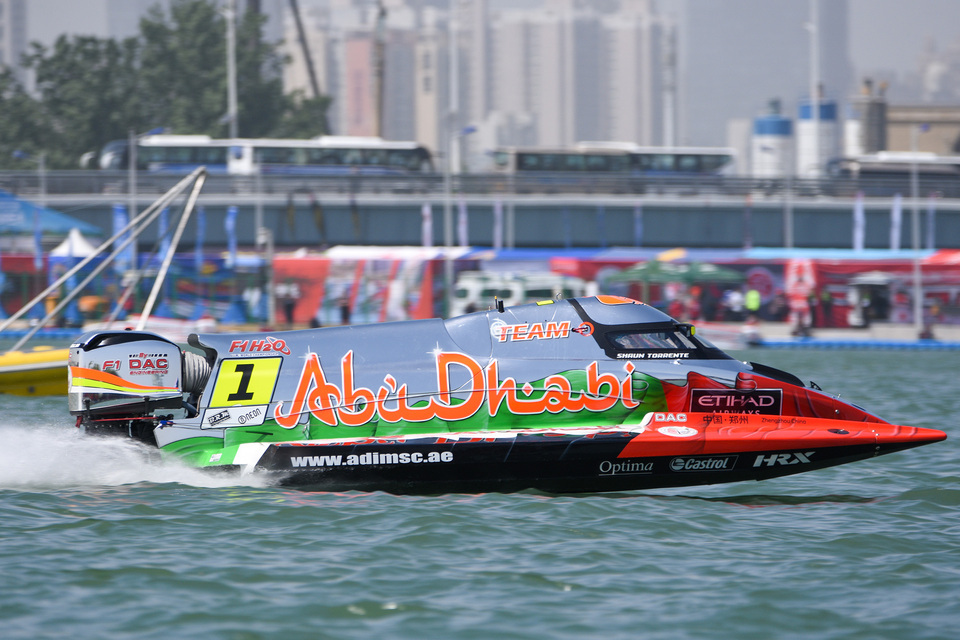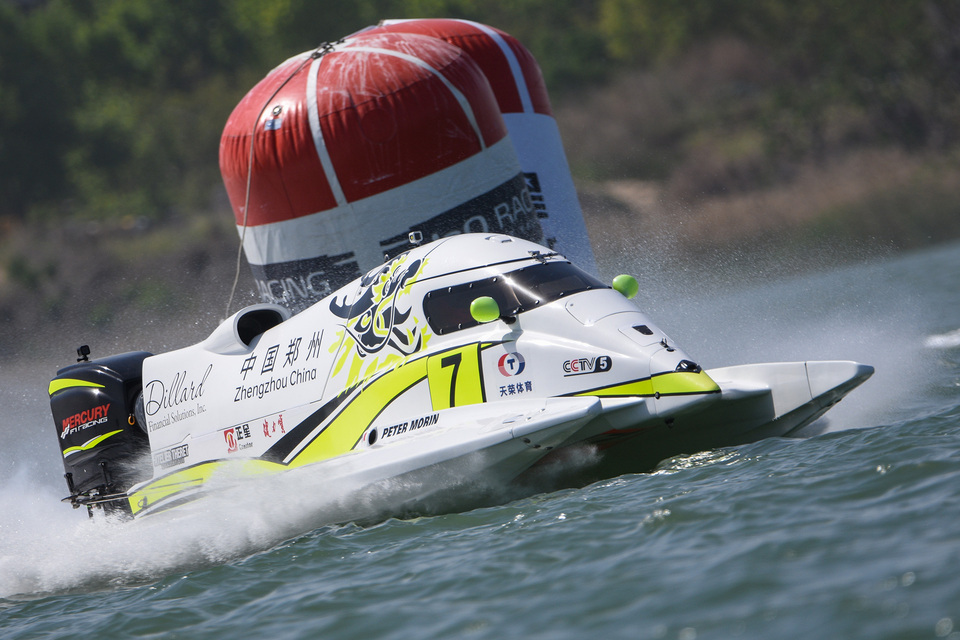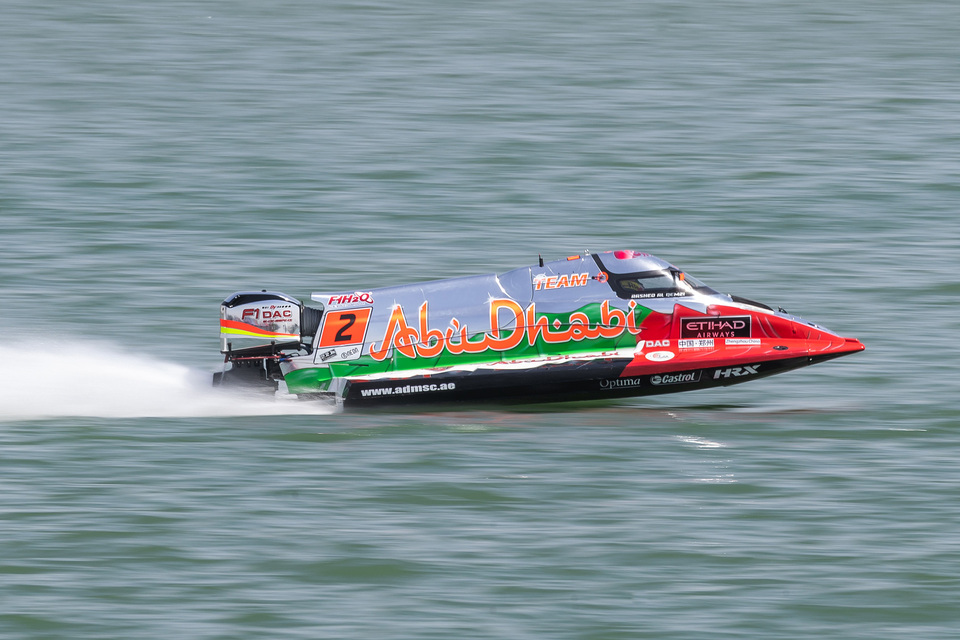 Saturday, April 29: Defending three-time World Champion Shaun Torrente gave his rivals a firm indication that he means business this weekend when he topped the times in Saturday morning's free practice session for Sunday's Grand Prix of Zhengzhou, China.
The Team Abu Dhabi driver ran his DAC on the Yellow River course for just 13 laps but there was nothing unlucky about his fastest time of 45.90sec that catapulted the American to the top of the standings. He finished the one-hour stint 0.941 seconds ahead of Frenchman Peter Morin of the China CTIC Team, much to the delight of the home crowd.
Torrente's team-mate Rashed Al Qemzi had won Friday's extra free practice session and the Emirati showed that was not a flash in the pan by finishing Saturday morning's session in third with a best run of 47.00sec. The Victory Team's Erik Stark and Italian racer Alberto Comparato rounded off the top five in a session where only Brent Dillard failed to start. Early championship leader Bartek Marszalek only ran for three laps before returning to the pontoon in an attempt to conserve his engine for qualifying.
A strong wind was prevalent on the race course on Saturday in advance of the BRM Qualifying sessions that were scheduled to start at 09.00hrs (CET). But the wind was not as strong as it had been late on Friday afternoon.