May 19, 2019
TORRENTE WINS UIM F1H2O GRAND PRIX OF PORTUGAL THRILLER
F1H2O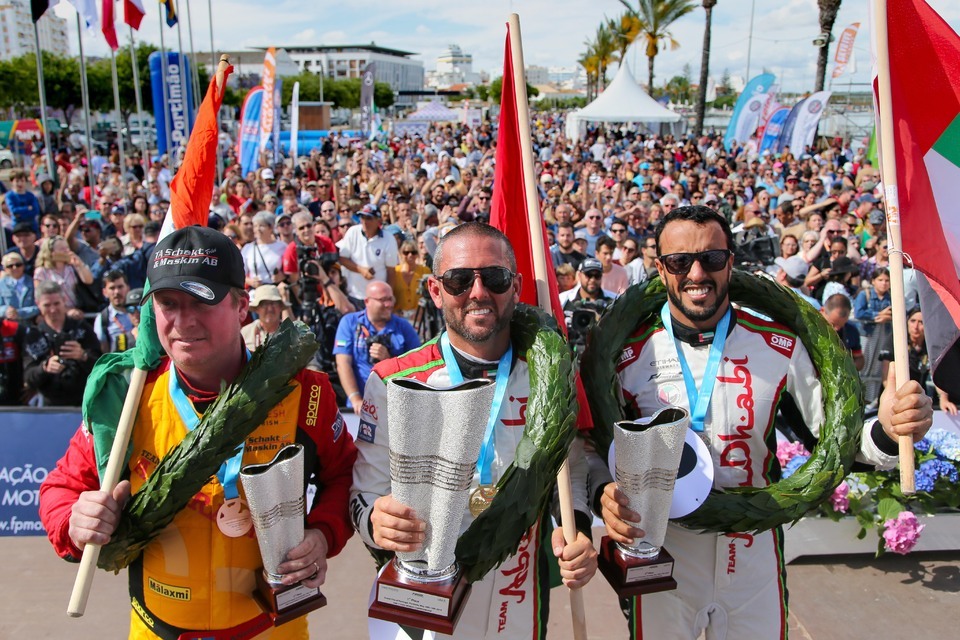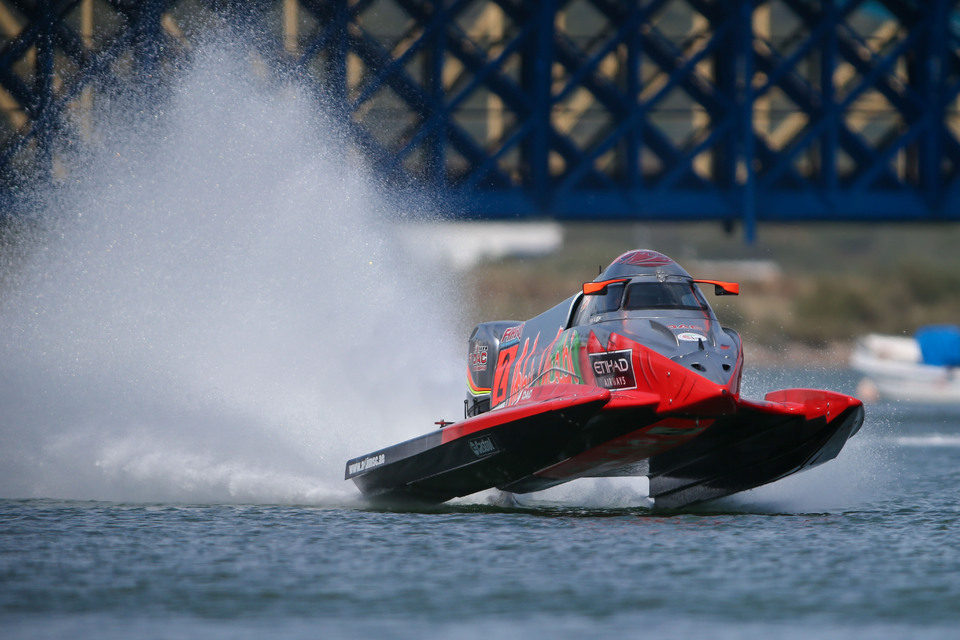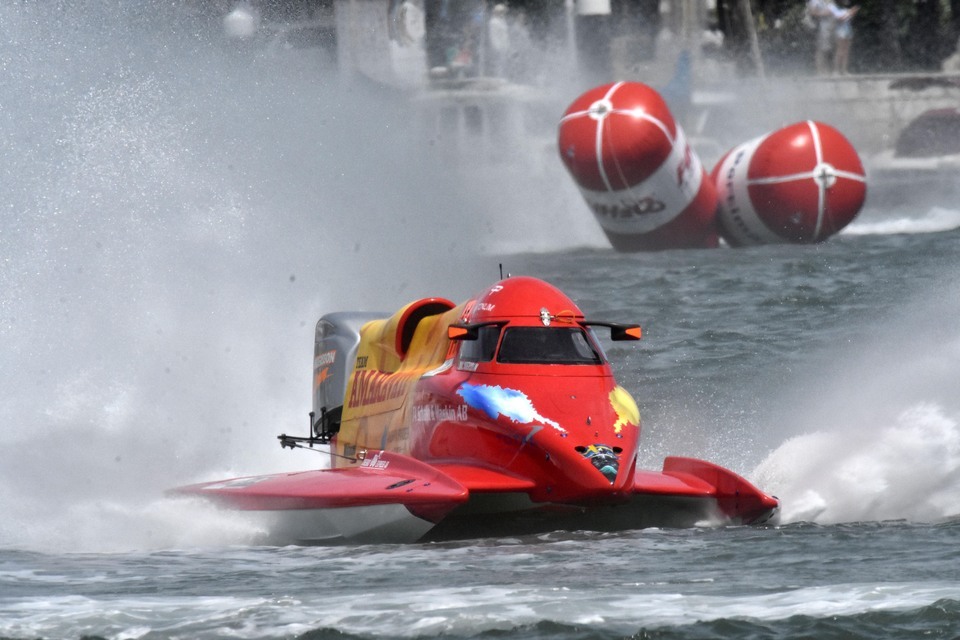 Sunday, 19 May, PORTIMAO (Portugal): Team Abu Dhabi's Shaun Torrente survived a race long onslaught from teammate Thani Al Qemzi in an absolute thriller on the Arade River in Portimao to win the UIM F1H2O Grand Prix of Portugal for the second time, with Team Amaravati's Jonas Andersson producing a brilliant performance finishing in third.
In a repeat of last year's result the Team Abu Dhabi duo completed a second successive qualifying and race one-two, to give Torrente the dream start to his title defence. "What can I say, what a race," Torrente said. "For the last 20 laps I only had trim sometimes and I was just fighting with everything I had.
"I Knew Thani was coming and I just fought him off, held him off. I hope he's not upset but I was driving as best as I could without trim.
Torrente held the advantage of starting from pole and looked to have shaken off his teammate, opening a 6.22s gap by lap 13 by that's as good as it got, with Al Qemzi clawing his way back into contention as the backmarkers came into play, the gap between the two front runners fluctuating between 0.7 and 1.5s.
With just five of the 48 laps remaining Al Qemzi was within touching distance with the gap down to 0.4s but Torrente held out to take the chequered flag and eventually win by 1.38s. "It was a great race, tough conditions and we were fighting all the way from the start to the end," said Al Qemzi. "I push very hard to catch Shaun but he play with me a little bit. We are a team no problem. Next race I will be ready for that."
Jonas Andersson led the chase in a monumental battle for the remaining podium slot, immediately making up a place passing Emirates Racing's Marit Stromoy on lap 1 to move into third, with Philippe Chiappe passing the Norwegian a lap later, the chasing trio holding station until lap 29 when a fuel injector issue forced Chiappe to retire, his CTIC F1 Shenzhen China teammate taking up the challenge, hunting down and passing Stromoy on lap 38 and going after Andersson but was thwarted by the chequered flag. "I am really happy with the result considering the way we started the weekend with engine problems," said Andersson. "I was fast out there but when I got close to Thani it was just not possible to get by and the guys behind me were getting closer and closer so I had to focus. It's a good result for the team but it was a shame for Erik [Edin]".
Bartek Marszalek completed a good day for Emirates Racing making up three places from ninth to complete the top six.
Victory Team's Ahmed Al Hameli produced a battling performance from 17th off the dock moving up through the field of 19 to finish in seventh, but it was another disappointing outing for teammate Alex Carella who was forced back into the pits on lap 18 with a holed left sponson.
Arguably the drive of the afternoon went to F1 Atlantic's rookie driver Alberto Comparato, the 21-year-old, who was forced to sit out qualifying yesterday, coming from 19th to eighth and pick up his first world championship points, teammate Duarte Benavente just missing out in 11th.
After crashing out in qualifying and starting from seventh Erik Stark lost ground early on, then fought his way back to seventh before a trim problem that surfaced before morning practice reoccurred, his afternoon ending in ninth, teammates Cedric Deguisne and Beranger Robart running line astern in 12th and 13th.
Sharjah Team's Sami Selio picked up a point in tenth after seeing teammate Filip Roms retire on 30, with Blaze Performance enduring a disappointing afternoon, Francesco Cantando stopping on lap 6 with electrical issues, Greg Foster's engine letting go on lap 17.
UIM F1H2O Grand Prix of Portugal - top 6
1. Shaun Torrente (usa/uae)
2. Thani Al Qemzi (uae) + 1.38s
3. Jonas Andersson (swe) + 3.22s
4. Peter Morin (fra) + 4.32s
5. Marit Stromoy (nor) + 5.88s
6. Bartek Marszalek (pol) + 16.73s
For full classifications:
https://www.f1h2o.com/results/2019/grand-prix-of-portugal-algarve/f1h2o