April 27, 2023
TEAM SWEDEN'S JONAS ANDERSSON NEEDS A PODIUM FINISH AT THE GRAND PRIX OF ZHENGZHOU, CHINA
F1H2O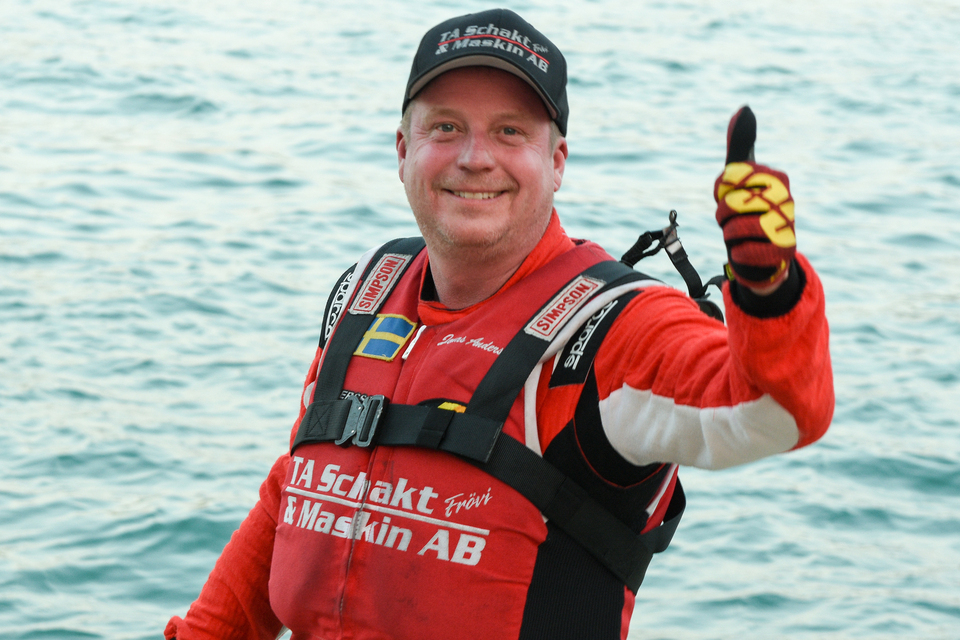 Thursday, April 27: Team Sweden's former World Champion Jonas Andersson may be languishing in eighth place in the UIM F1H2O Drivers' Championship after a disappointing end to his challenge for honours in Indonesia, but the veteran Swede is raring to go and determined to put that set-back behind him heading into this weekend's Grand Prix of Zhengzhou, China.
The veteran of 110 Grand Prix starts has taken 10 wins, 27 podium finishes and eight pole positions on the circuit since making his first appearance in 2006. He could easily bounce back in China, as he bids to add a second world title to the one he achieved in dramatic circumstances in 2021.
The 49-year-old missed out on a second successive title to Shaun Torrente in a spectacular finish to the 2022 series in Sharjah and also ran the American mightily close in 2019, with the duo tied on 79 points and Torrente snatching the title on a tie-break ruling. It took the Swede 15 years to win his first title and he will not want to wait that long for a second one.
Four non-finishes cost the Frovi-based racer dearly in 2018 and he finished down the rankings in seventh place – second overall in Sharjah being the highlight of a disappointing season. Before that, he finished fourth in the rankings in 2016 and third behind Jay Price and Sami Seliö, way back in 2008, after claiming GP wins in Qatar and St. Petersburg.