April 28, 2023
PRESS CONFERENCE KICKS OFF OFFICIAL TIMETABLE FOR THIS WEEKEND'S GRAND PRIX OF ZHENGZHOU, CHINA
F1H2O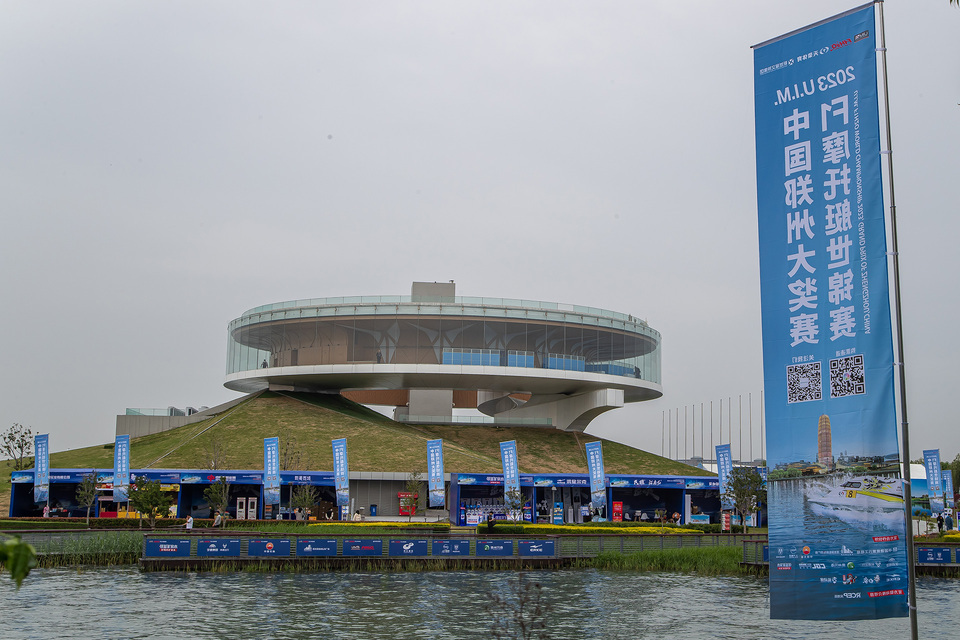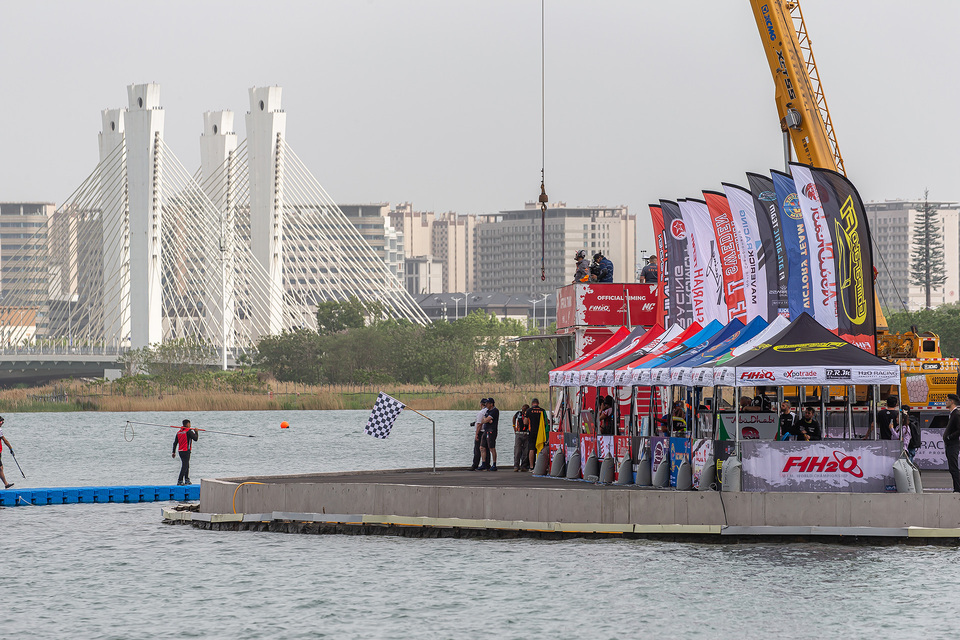 Friday, April 28: H2O Racing joined forces with the People's Government of Zhengzhou, race promotor Tianrong and the China Motorboat Association (CMA) to host a press conference in Zhengzhou shortly before teams were permitted to carry out two hours of extra free practice on the Yellow River course for this weekend's Grand Prix of Zhengzhou, China on Friday.
One of the highlights of the build up to race weekend has been the promotion of the Henan Development and the city of Zhengzhou and attendees were shown a large visual image of the spectacular race venue as a backdrop to the press conference. This weekend's event is the first of its kind to be staged in China since the end of the global Covid-19 travel restrictions.
Ke Wang, Chairwoman of Henan New Development Culture, Tourism and Sports Group, said: "On behalf of the organisers of the event, I look forward to the performance of each team so that friends at home and abroad can experience the passion and competition of the race here in Zhengzhou".
Lavinia Sanzovo Cavallero, H2O Racing's Senior Vice-President, added: "We have all been thrilled to come back to China, finally, after almost four years. This location is simply amazing. Nobody was expecting to see such a good location and good organisation. The big effort that everyone has done to get everything ready on time has been incredible. On behalf of all the F1H2O family, we warmly thank all of you, the municipality, the federation and Tianrong. All the people who have made this possible to happen. We really hope that this is the first of many years to come".