February 25, 2023
STRONG WIND FORCES POSTPONEMENT OF BRM QUALIFYING SESSION ON LAKE TOBA
F1H2O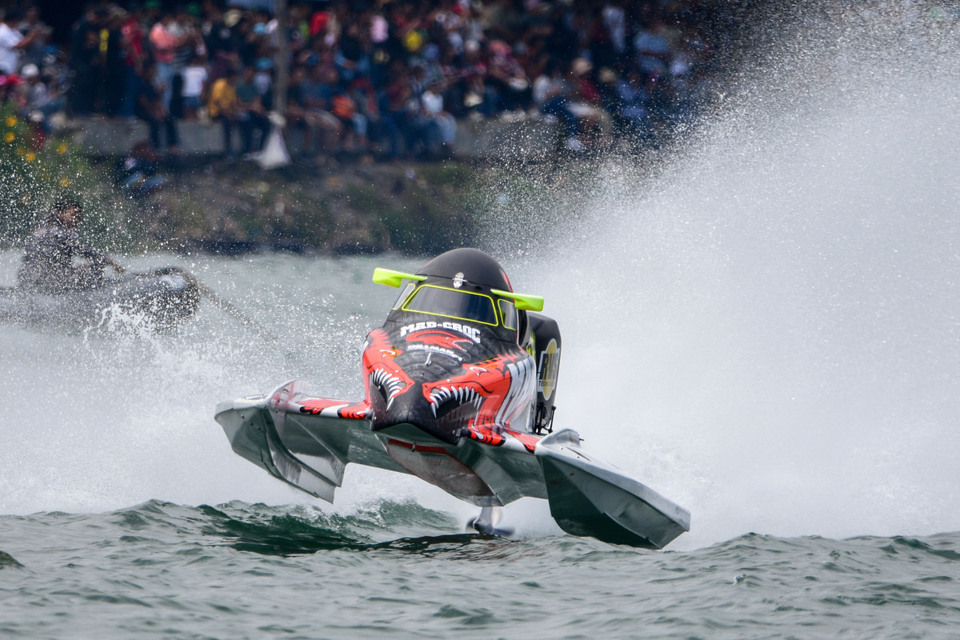 Saturday, February 25: A strengthening north-easterly wind forced H2O Racing to postpone Saturday afternoon's BRM Qualifying session for the Kopiko Grand Prix of Indonesia until Sunday morning.
All 20 boats were sent out on schedule on to the demanding Lake Toba course and ran at low speeds for a few minutes while race officials assessed any safety concerns. Unfortunately, the wind was beginning to strengthen from the north-east on the far side of the course and Race Director Luis Ribero took the decision to red flag the session and postpone BRM Qualifying.
Gillman Racing's Alec Weckström had faced a race against time to be ready for BRM Qualifying after free practice. The Finn suffered engine issues and it was back to the drawing board for the team in the paddock between the two sessions as the clock ticked down to the start. Peter Morin also faced a race against time after flipping his China CTIC Team boat in the morning's practice stint.
The format will be the same as previous years with qualifying split into three sessions: the 20-minutes Q1 will see eight boats eliminated, a further six in the 15 minutes of Q2 and the remaining six will race along on the course against the clock to determine pole position for Sunday's race.
More infos to follow