August 13, 2017
STARK STORMS TO MAIDEN GRAND PRIX WIN IN HARBIN
F1H2O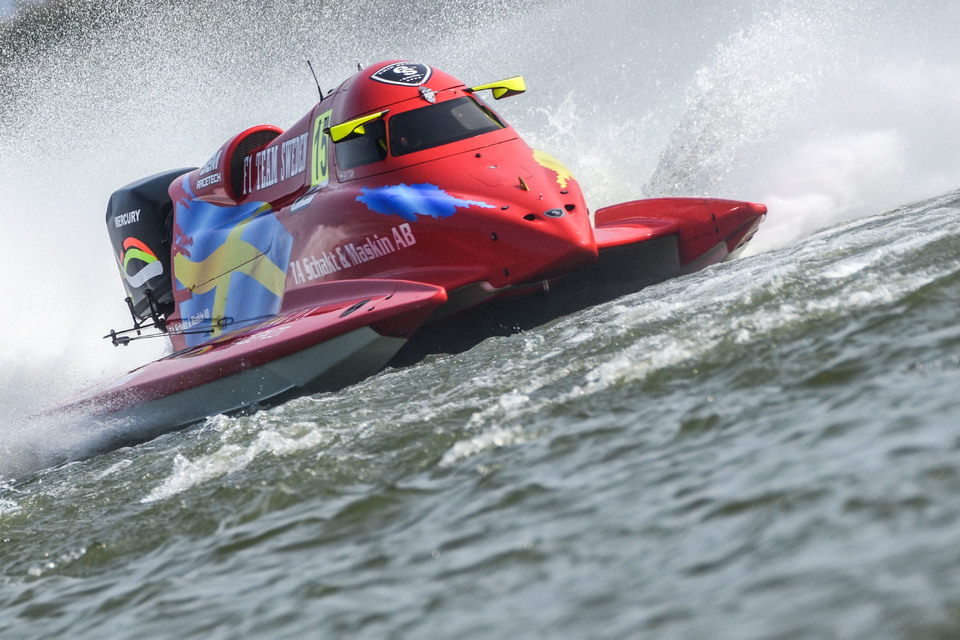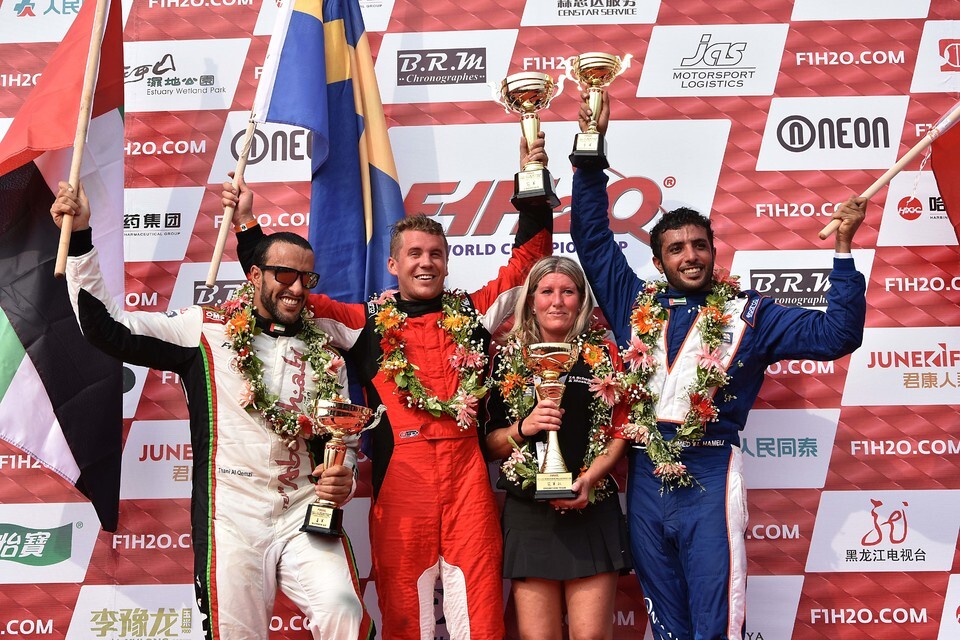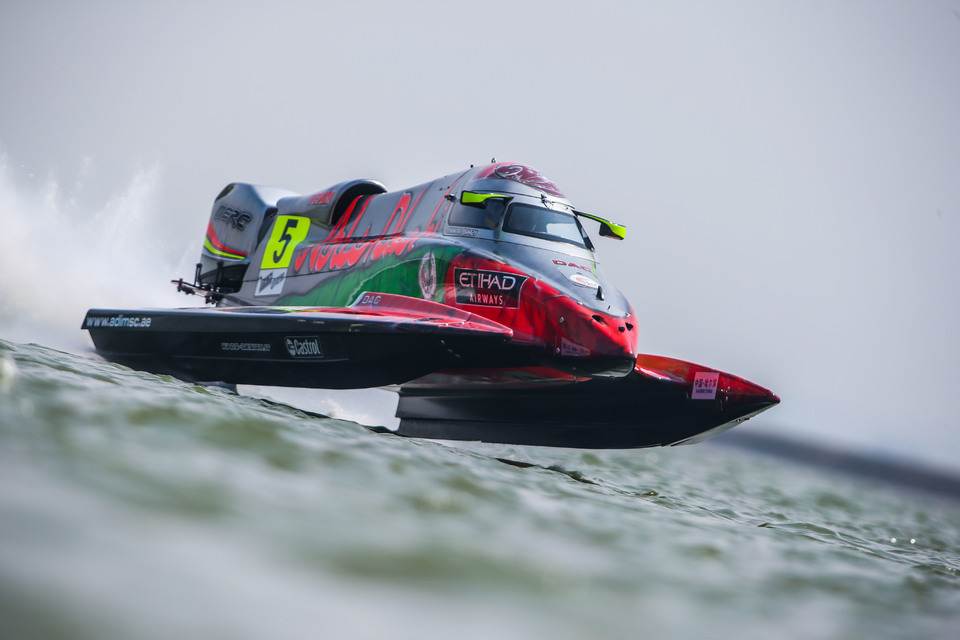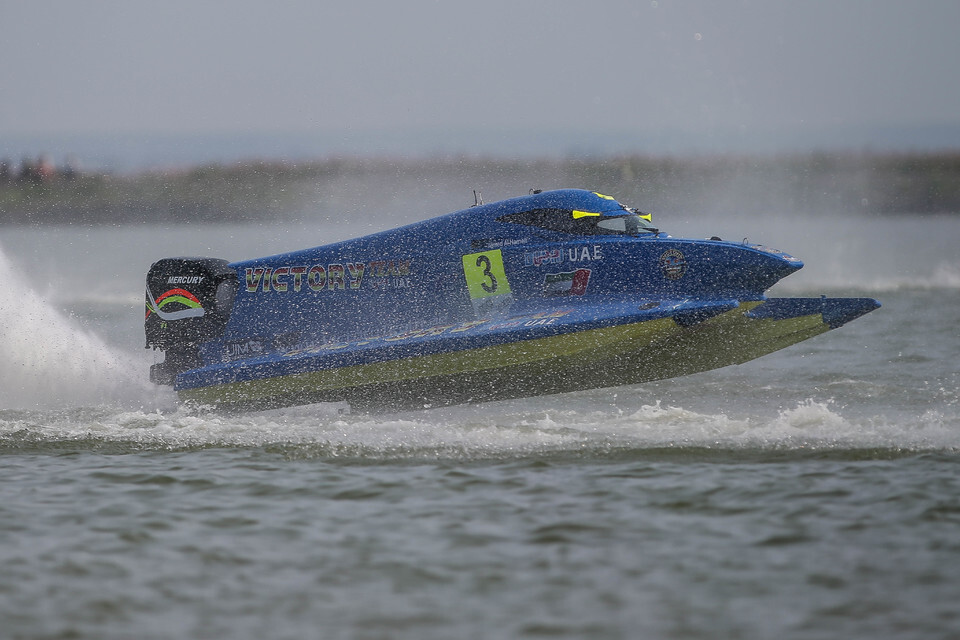 Sunday, 13 August, HARBIN (China): Sweden's Erik Stark capped a perfect weekend in China by following up his stunning win in yesterday's BRM Official Qualifying with a brilliant drive in today's UIM F1H2O Grand Prix of Harbin to take his maiden Grand Prix victory.
The 29-year-old produced a faultless drive and held his nerve over 53 gruelling laps around the 1.92km Hulan Estuary Wetland Park circuit to take the win by 9.31s and become the newest member of the elite Grand Prix winners club in his 22nd race.
Second place went to Abu Dhabi's Thani Al Qemzi with Ahmed Al Hameli coming home in third place for Victory Team.
Stark made a perfect start from pole holding off an initial attack from Al Qemzi to the first turn and then held off his relentless challenge for 16 laps when the yellow flag was raised after Emirates Racing's Marit Stromoy took out two turn buoys, resulting in her disqualification and allowing the field to bunch up.
The race leader managed the restart to perfection but still had to contend with Al Qemzi's persistent pressure, eventually breaking free in the second half of the race to open up a considerable lead and going on to take the win. "What an amazing feeling. To win at last is just fantastic," said Stark. "If it looked easy it wasn't. Thani was at me the whole time and just one mistake from me and he is right there to pounce. I pushed giving 100 per cent until about eight laps from the flag and then felt I could back off a little to save the engine.
"To take your first win in the highest level of powerboat racing is just unbelievable and I was in tears as I crossed the start-finish line."
The pace of the race was ferocious and, despite all his efforts, Al Qemzi was unable to get close enough to force a mistake from the leader. "It was a very tough race. I made a good start and did all I could to pass and was fighting for 25 laps but then had a problem with my trim pump and that's when the gap started to open up. But I am very happy to be on the podium again." said Al Qemzi.
The yellow flag proved the key moment in the race for Ahmed Al Hameli who had been running in fifth place, but at the restart immediately made the pass on Alex Carella and then his teammate Shaun Torrente, who was forced to retire on lap 22 when his engine let go.
Al Hameli was able to hold off Carella and go on to take his first podium of the year. "I am very happy to get this result. I was expecting it to be tough and it was a very very hard race. The top six are so close and it was a big fight."
Defending champion Philippe Chiappe had a relatively low key race and was never really in the mix to challenge for a podium finish coming home in fifth place, his CTIC F1 Shenzhen China teammate producing a good performance driving up from P16 to finish in tenth spot.
Jonas Anderssson brought the second Team Sweden boat home in sixth place ahead of another very good drive from Blaze Performance driver Bartek Marszalek.
After struggling with technical issues earlier in the season Mad Croc BABA Racing's Filip Roms finally got the opportunity to run the full race distance and eighth place was some consolation for the team after the retirement of Sami Selio on lap 8, ninth place going to Maverick F1 Racing's Cedric Deguisne.
Rashed Al Qemzi just missed out on picking up his first championship points finishing in eleventh ahead of Grant Trask and Mike Szymura.
Today's result has added spice to the championship race with Alex Carella moving to the top of the points table on 38, with Sami Selio dropping to second and now eight points adrift, Philippe Chiappe and Erik Stark tied in third on 27 points.
Round 4 of the UIM F1H2O World Champion takes place in Liuzhou, China on 29 September-1 October.
For full race classifications: http://f1h2o.com/results/2017/grand-prix-of-harbin-china/f1h2o
For overall championship standings: http://f1h2o.com/standings/2017/f1h2o