December 7, 2018
STARK ON POLE FOR GRAND PRIX OF ABU DHABI
F1H2O
* Ahmed Al Hameli crashes out of Q2 after high speed collision with Peter Morin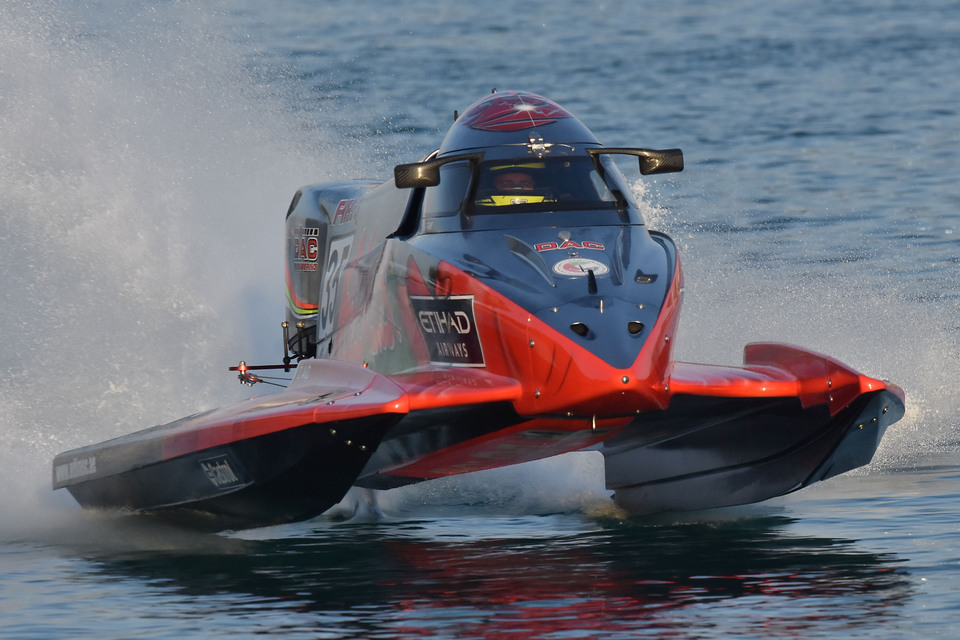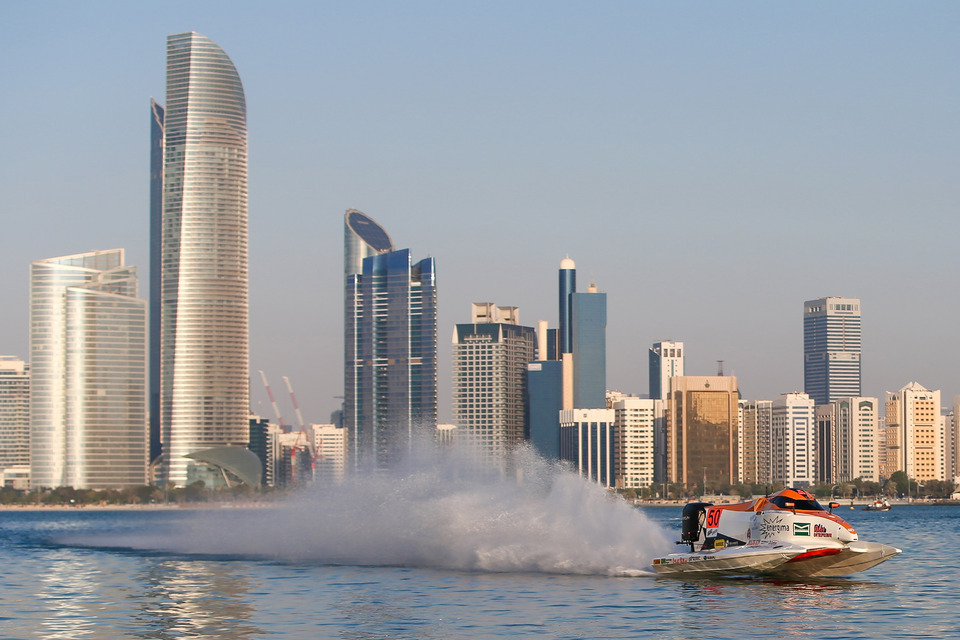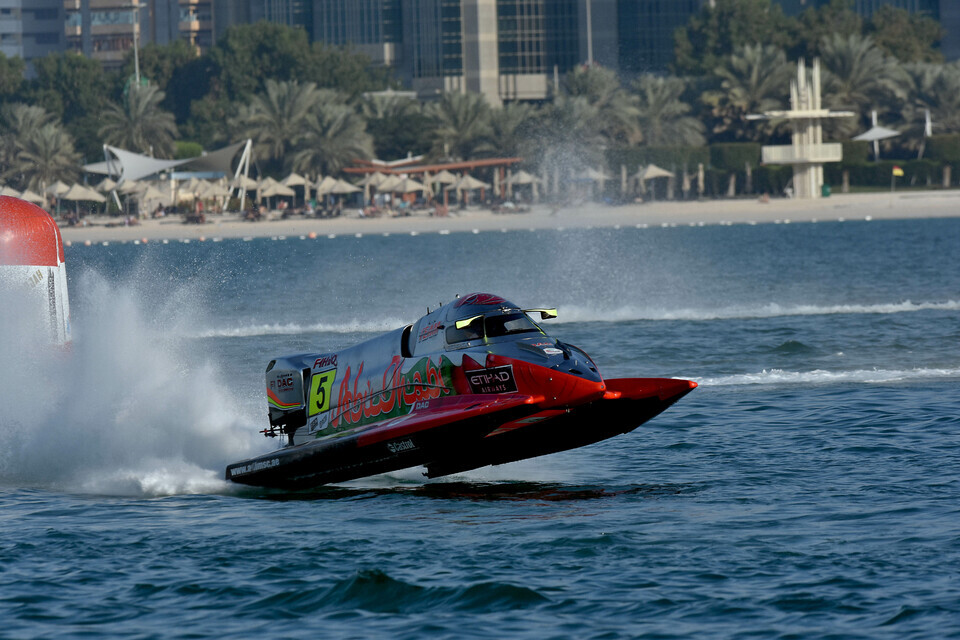 Friday, 7 December, ABU DHABI (UAE): Erik Stark produced a brilliant last gasp final lap in this afternoon's top six shootout in BRM Qualifying and will start tomorrow's UIM F1H2O Grand Prix of Abu Dhabi from pole position – his third pole of the season securing the Team Abu Dhabi driver the BRM Pole Position Championship. "It's never easy and to be honest it felt that my first lap was better," said Stark. "But then I saw the time and realised that I really had to push and luckily I found that little bit extra. Now I have to complete the job. It's not about my teammates or anyone else I just have to win the race."
It was a spectacular and dramatic afternoon of qualifying with the second session brought to halt under the yellow flag after a high speed big impact collision between Victory Team's Ahmed Al Hameli and CTIC F1 Shenzhen China's Peter Morin, with Al Hameli coming off worse and crashing out but unhurt.
For the second Grand Prix in a row Marit Stromoy narrowly missed out and again it was a Team Abu Dhabi driver who deprived her of a second career pole, the Emirates Racing driver missing out by 0.37s and will start in P2 ahead of Stark's teammate Thani Al Qemzi.
It was a nail biting final session with championship leader Shaun Torrente just squeezing into it and the first of the six to go, but his best time of 44.13s was immediately bettered by Jonas Andersson after aborting his first run and then by his Amaravati teammate Erik Edin.
Thani Al Qemzi was next out and grabbed the provisional pole with just one run, carding a 43.25s lap with Stromoy, who delivered a brilliant last lap in the closing stages of Q2 to secure her shootout spot next to go, but the Norwegian driver fell short with her first run and then produced another breath taking time to go quickest in 43.18s, but it was Stark who had the final say and needed both his laps to secure his fifth career pole with a 42.81s lap. "It was just so close I just needed that little bit more," Stromoy said. "I made a couple of mistakes on the first run and the second was not 100% but still it was a good time. Last time I had to keep Erik behind me now I have to get past him."
The big shock of the afternoon was the exit in Q1 of Philippe Chiappe who missed the cut down in 13th spot, with Victory Team's Alex Carella sneaking through in 12th and ending the afternoon in ninth behind Al Hameli and Morin, Bartek Marszalek rounding out the top ten.
Today's qualifying result sets up a mouth-watering prospect for tomorrow's Grand Prix of Abu Dhabi with title rivals and teammates Stark and Al Qemzi starting one and three and Torrente with a lot to do from sixth to maintain his overall championship lead. But once again the driver carrying the fight to Team Abu Dhabi is Marit Stromoy and again starting from P2.
BRM OFFICIAL QUALIFYING – top six shootout..
1. Erik Stark (swe/*uae) – 42.81s
2. Marit Stromoy (nor) – 43.18s
3. Thani Al Qemzi (uae) – 43.25s
4. Jonas Andersson (swe) – 43.88s
5. Erik Edin (swe) – 43.94s
6. Shaun Torrente (usa/*uae) – 44.13s
(*international racing licence)
For full classifications:
https://www.f1h2o.com/results/2018/grand-prix-of-abu-dhabi/f1h2o