December 7, 2018
STARK EDGES TORRENTE IN PRACTICE
F1H2O
Stromoy third quickest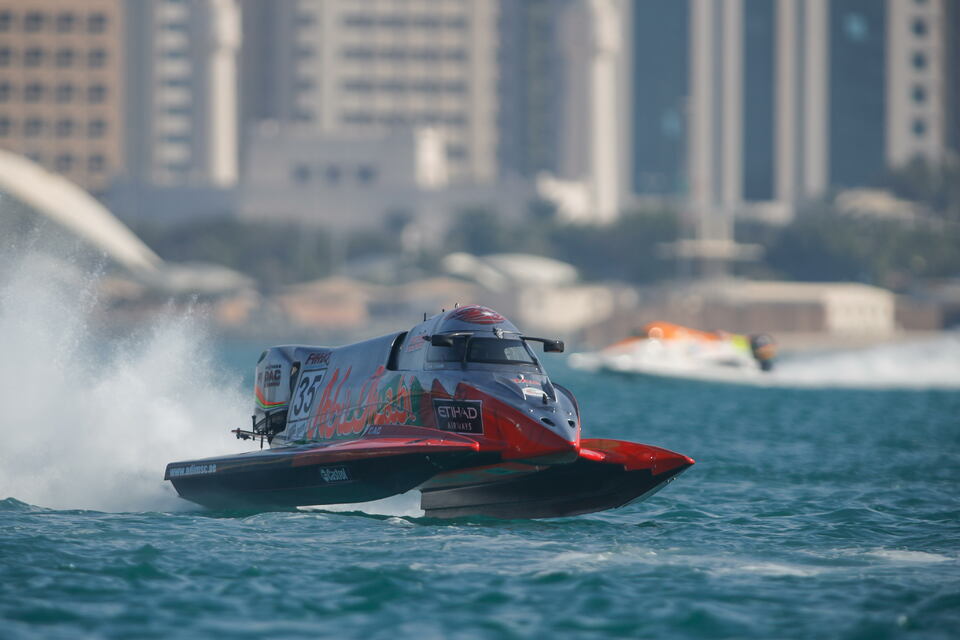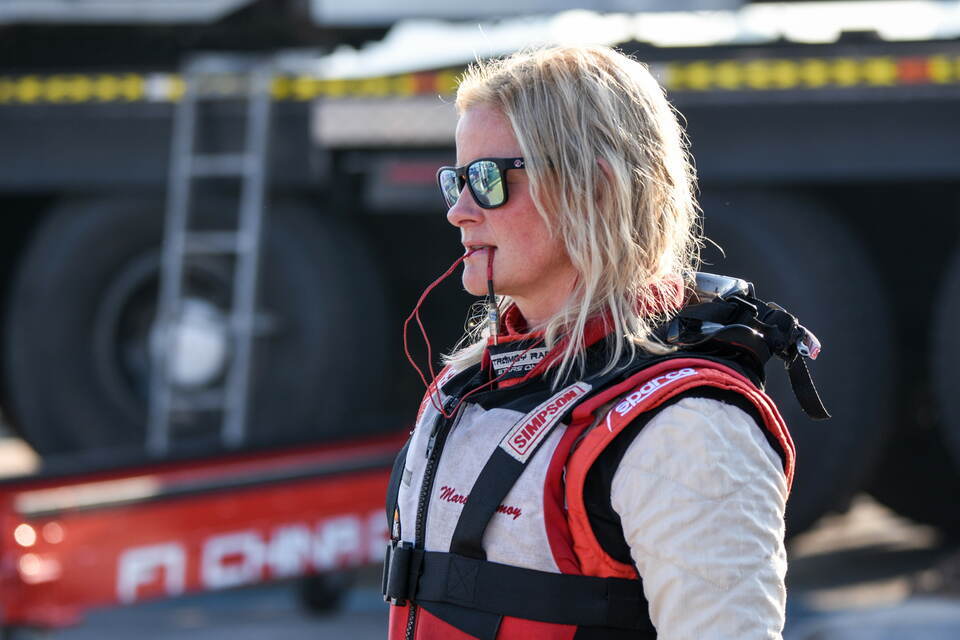 Friday, 7 December, ABU DHABI (UAE): After sitting out yesterday's extra free practice the Team Abu Dhabi trio were out in force in this morning's session, with Erik Stark and Shaun Torrente showing their hand and locking out the top two spots, Thani Al Qemzi having a quieter outing running just nine laps and ending the morning in eighth spot.
Heading into this afternoon's BRM Official Qualifying the three title protagonists are all well aware of the importance of starting from Pole, with the last ten races won by the pole-sitter and it is Stark and Torrente who have owned that slot all season, taking two too three.
Today's windy conditions added spice to the 60 minute session and provided some edgy and nervy moments, and it was Stark who pushed through it to claim top spot and the psychological advantage heading into qualifying with a 43.94s lap around the 1.973km circuit, edging out Torrente by 0.17s. "It was windier than we are used to and were expecting, but it was OK, a little rough in places," said Stark. "If the wind stays it will make it interesting. It is especially tricky on the start-finish straight and you have to get it right or it will be easy to lose it!"
Pushing the Abu Dhabi duo once again and the person looking the most likely to cause an upset this weekend was Emirates Racing's Marit Stromoy with a 44.58s lap to go third quickest, missing out on top spot by 0.64s.
Peter Morin again outpaced CTIC teammate Philippe Chiappe and fourth quickest with a time of 44.71s, with Ahmed Al Hameli again getting the better of Victory teammate Alex Carella.
Same Selio's upturn in fortunes continued with another solid top six slot the Mad Croc driver opting to run the newer of his boats but deciding post session to switch back to the older boat for qualifying.
It was a frustrating session for Team Amaravati's Jonas Andersson ending the morning under tow and only ninth quickest, an engine change required ahead of qualifying.
FREE PRACTICE – results top six..
1. Erik Stark (swe/*uae – 43.94s
2. Shaun Torrente (usa/*uae) – 44.11s
3. Marit Stromoy (nor) – 44.58s
4. Peter Morin (fra) – 44.71s
5. Ahmed Al Hameli (uae) – 44.93s
6. Sami Selio (fin) – 45.15s
(*international racing licence)
For full classifications:
https://www.f1h2o.com/results/2018/grand-prix-of-abu-dhabi/f1h2o