June 30, 2018
SENSATIONAL STARK ON POLE FOR SUNDAY'S UIM F1H2O GRAND PRIX OF FRANCE
F1H2O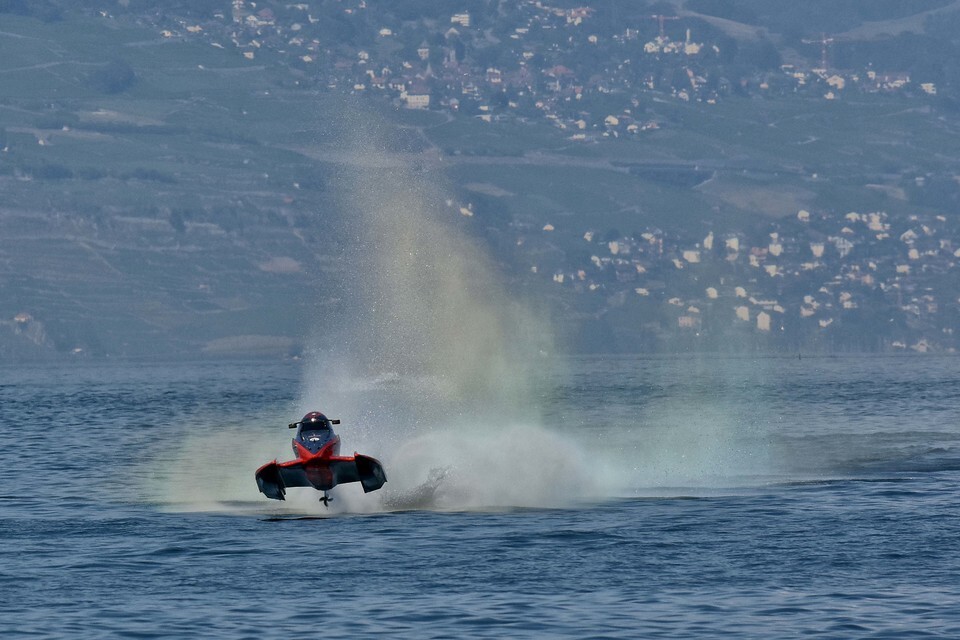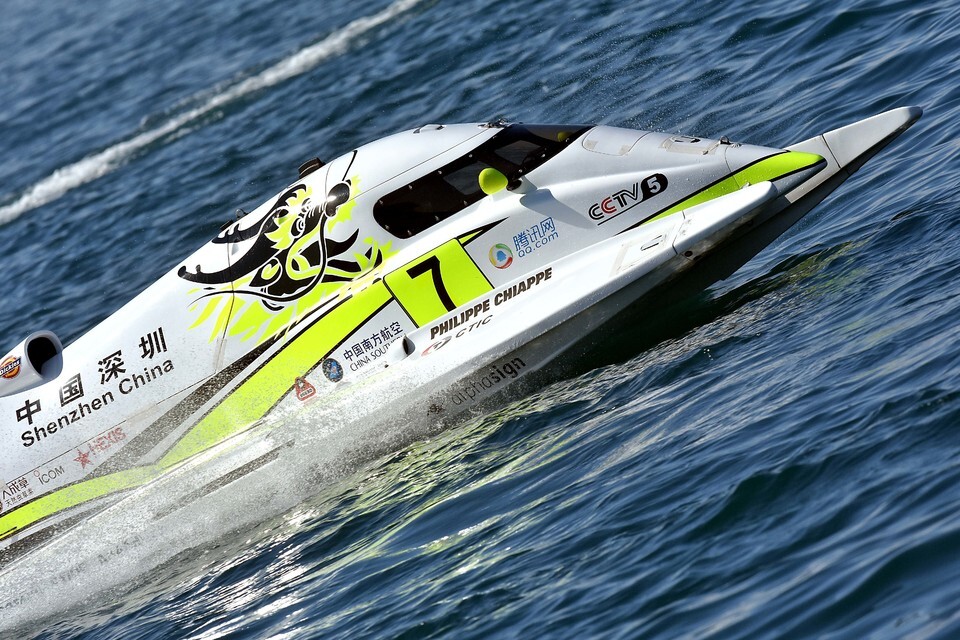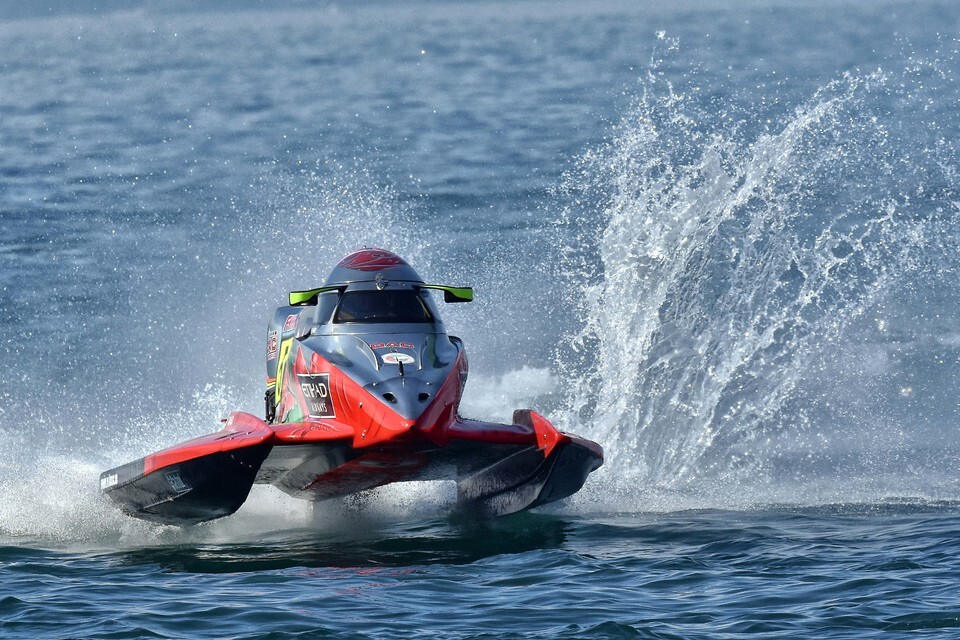 Saturday, 30 June, EVIAN (France): Team Abu Dhabi's new recruit Erik Stark produced a simply sensational final lap in today's BRM Qualifying top six shootout and set the fastest time by 1/100ths of a second and will start Sunday's UIM F1H2O Grand Prix of France from pole position.
After being signed by Team Abu Dhabi following his pole and win double at the Grand Prix of London Stark has already paid the team back in an emphatic manner, going quickest in this mornings practice and then surviving an astonishing moment on his final lap to steal the pole from CTIC F1 Shenzhen China's Philippe Chiappe with a 51.17s lap around the six pin 2.08km Lac Leman circuit, with Thani Al Qemzi making it a Team Abu Dhabi one-three. "That was just a crazy lap, I just kept my foot down and it was either going to be good or very very bad," said Stark after his all or nothing roll of the dice on the final lap in the top six shootout. "I knew I didn't have the pole after my first lap and on the second my timing in the boat showed green so I knew I was on it but then I just flew and it went red. So I just kept pushing and almost shut my eyes going into in that final turn. For the rest of the day we will enjoy this and tomorrow we start to work again but I wonder when this fairy tale will end!"
Chiappe was third out onto the water with first man out Al Qemzi sitting with the provisional pole of 41.46s which Francesco Cantando, who was in the shootout for the first time in his Blaze and Marit Stromoy failed to better, and went to the top of the time sheets with a 51.18s lap on his first run but was unable to improve. "It doesn't get much closer," said Chiappe. "The conditions were very hard a lot of waves and for us all a lot of risk. We had a problem in practice and had to change an engine so to go second quickest is a good result and also good place to be starting from tomorrow."
Al Qemzi's second top three spot in qualifying this year was another boost for the team after the surprising exit in Q2 of Portugal pole and race winner Shaun Torrente. "I am very pleased with that. I went first and I think the conditions were a bit rougher," he said. "In the last race I start from 12th and get fourth. Tomorrow I start form three and I will get the podium."
Bartek Marszalek went next out but could only manage to pull out a 52.77s lap and go fifth quickest behind Cantando, with Stark the last to go and delivering spectacular lap to take his fourth career pole position.
For the second consecutive Grand Prix BRM Qualifying delivered a sensational 90 minutes of racing and shock results, with Alex Carella heading an illustrious list of drivers including Jonas Andersson and Sami Selio who would have expected to feature in the shootout not least get through to Q2 but all failing to make the 12 boat cut in the opening 20 minute session, Morin topping the time sheets from Torrente and Stark.
A frantic 15 minute second session saw Stark, Chiappe and Torrente all setting fastest times, with Stark hanging on to top spot and Marszalek firing himself into second place with less than 30 seconds on the clock to finish ahead of Chiappe, Stromoy, Cantando and Al Qemzi, with Torrente and Morin down in seventh and eighth and Ahmed Al Hameli in tenth ahead of Erik Edin.
For full classifications:
https://www.f1h2o.com/results/2018/grand-prix-of-france/f1h2o