September 23, 2022
SAN NAZZARO DOUBLE HEADER STARTS TODAY WITH FIM- GRAND PRIX OF REGIONE EMILIA ROMAGNA
F1H2O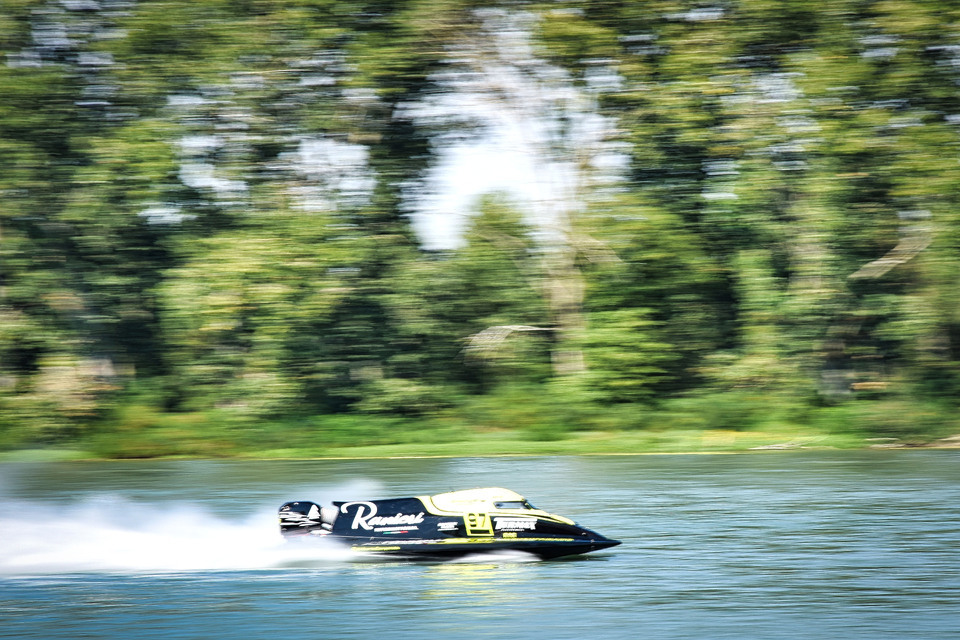 Friday, 23 September- San Nazzaro (Italy): A spectacular double header is foreseen for this race weekend in San Nazzaro starting today with the FIM- Grand Prix of Regione Emilia Romagna followed by the FIM- Grand Prix of Italy on Sunday.
The 15 drivers from ten countries will all be eager to post their second points of the season with defending world champion Jonas Andersson, out to defend his GP title.
Team Abu Dhabi's 2 times world champion Shaun Torrente tops the standings on 20 points and holds a slender five points' advantage over Teammate Thani Al Qemzi, with France's Peter Morin seven points adrift in third.
Italy's Alberto Comparato is dreaming to repeat last year's pole and trying to win on the 1.971 km PO River circuit. "We've had a chance to test propellers and engines and I am ready to go. I'm excited to race in my homecountry," he said.
First practice took place this morning, with Abu Dhabi's Shaun Torrente posting the best time with 42.02 and defending Champion Jonas Andersson second with a gap of 0,27 , Philippe Chiappe third with a best time of 42.31.
Official Qualifying will be in the afternoon starting from 16.00.
The final practice on Saturday morning is followed by the FIM- F1H2O Grand Prix of Regione Emilia Romagna at 15.00.
UIM F1H2O World Championship standings – after round 1
• Shaun Torrente (usa/*uae) – 20 pts
• Thani Al Qemzi (uae) - 15 pts
• Peter Morin (fra ) - 12 pts
• Alec Weckstrom (fin) - 9 pts
• Jonas Andersson (swe) – 7 pdin
• Marit Stromoy (nor) – 5 pts
• Kalle Vippo (fin) - 4 pts
• Bartek Marszalek (pol) – 3 pts
• Philippe Chiappe (fra) - 2 pts
• Cedric i Deguisne (fra) - 1 pts
• Alexandre Bourgeot ( fra) - 0 pts
• Sami Selio (fin) - 0 pts
• Duarte Benavente (por) - 0 pts
• Alberto Comparato (ita) - 0 pts
• Ferdinand Zandbergen (ndl) - 0 pts