April 4, 2023
RASHED AL-QAMZI TO STAND IN FOR THANI AL-QAMZI IN ZHENGZHOU
F1H2O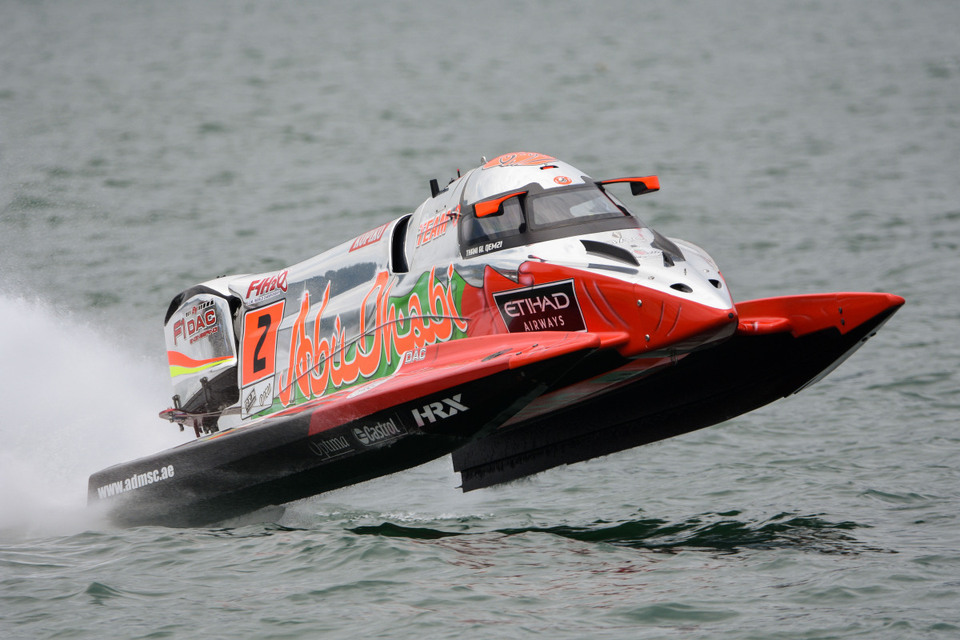 Tuesday, April 4: Team Abu Dhabi has confirmed that Thani Al-Qamzi is unable to take part in this month's Grand Prix of Zhengzhou, China for personal reasons and his place in the team alongside three-time World Champion Shaun Torrente will be taken by Rashed Al-Qamzi.
Emirati Rashed Al-Qamzi is a three-time UIM F2 World Champion (2017, 2019 and 2021), who won the F1H2O F4-S Championship in 2016 after finishing third in 2013 and sixth in 2015.
He also finished second in the UIM F2 series in 2016. In addition, he won the UIM Endurance Championship in 2019 and 2021 and finished third in 2016. Rashed also tackled the UIM H2O Nations Cup on three occasions: he was World Champion in 2013 and finished sixth and third in 2015 and 2016.
The next round of the UIM F1H2O World Championship takes place on April 28th-30th.