January 10, 2023
PHILIPPE CHIAPPE REMAINS WITH CHINA CTIC TEAM AS NEW SPORTING DIRECTOR
F1H2O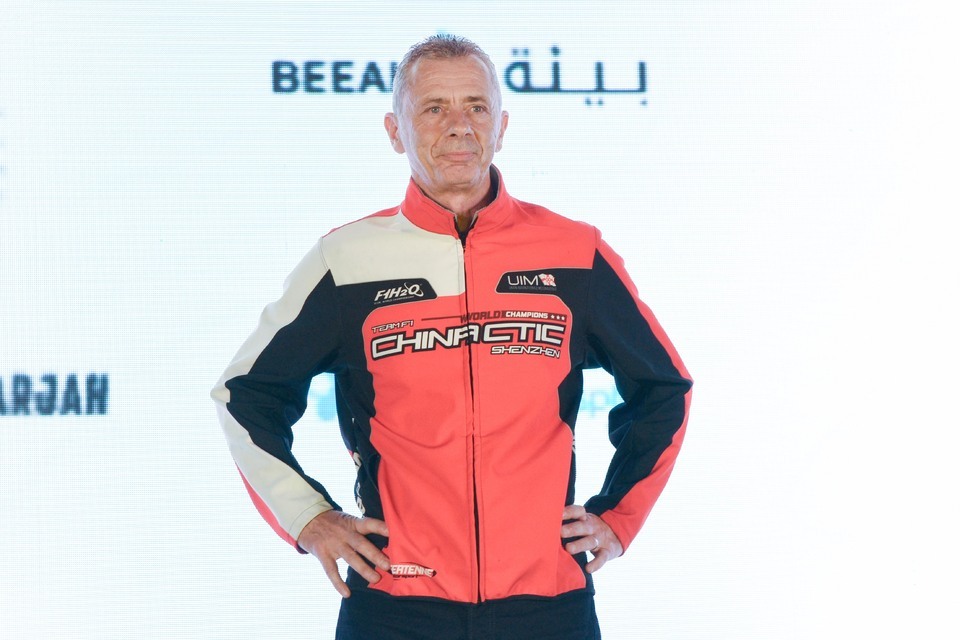 Tuesday, January 10: Philippe Chiappe, the three-time UIM F1H2O World Champion, may have announced his retirement from competing after his sensational win at the last race in Sharjah in December, but the Frenchman will remain with the China CTIC Team as Sporting Director.
The 2014, 2015 and 2016 World Champion has been an integral part of the series since he burst on to the scene 23 years ago and will now use all the experience he gained from 124 race starts, 36 podiums and 10 GP wins to assist fellow Frenchman Peter Morin as his radio man in 2023.
The China CTIC Team has also confirmed that Morin will race in boat number seven and the team's new American signing Brent Dillard will race in boat number eight.
Action in the 2023 UIM F1H2O World Championship gets underway on Toba Lake in Indonesia in late February.