September 30, 2017
LOUISE VELLA TAKES FIRST WIN IN F4-S CHAMPIONSHIP
F4-S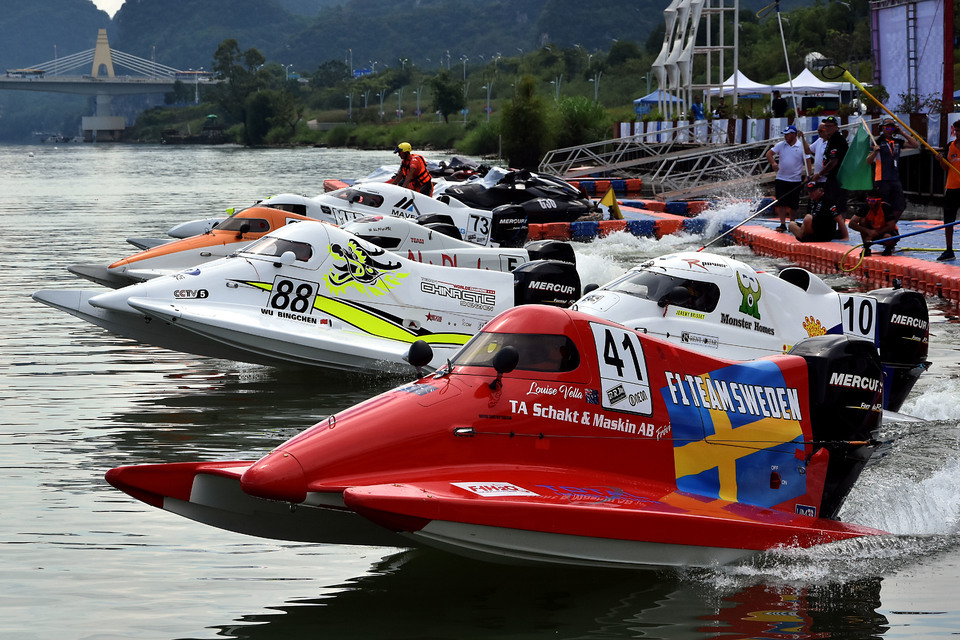 Saturday, 30 September, LIUZHOU (China): Australia's Louise Vella made light work of her rivals as she cruised to her first win in the F4-S Championship in race 1 in Liuzhou....
The 15-year-old from Sydney topped the times sheets in this morning's practice and qualifying and then went on to lead race 1 from start-to-finish and win comfortably for Team Sweden by 19.76s.
F1 Atlantic's Jeremy Brissett had a busy race, first holding of a persistent challenge from Abu Dhabi's Mohamed Al Mehairbi before taking advantage of a backmarker on lap 14 of 20 to pass CTIC F1 Shenzhen driver Wu Bingchen.
Mansour Al Mansoori finished in fifth place for Emirates Racing ahead of Mad Croc BABA driver Kalle Viippo and Maverik F1 Racing's Corentin Guesnel.
For full classifications: http://f1h2o.com/results/2017/grand-prix-of-liuzhou-china/f4-s