October 1, 2017
LOUISE VELLA CRUISES TO OVERALL VICTORY IN LIUZHOU
F4-S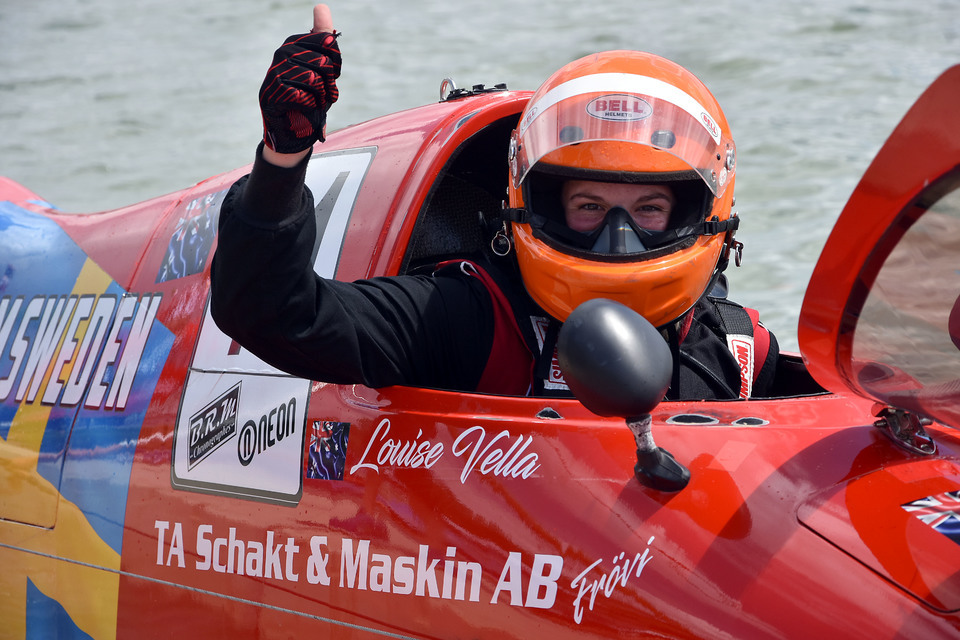 Sunday, 1 October, Liuzhou (China): Team Sweden's Louise Vella made light work of the opposition as she cruised to her second win of the weekend in Liuzhou to take her first Grand Prix victory in the F4-S Championship.
Vella was simply in a class and race of her own from lights out and from pole position had lapped half the field by lap six, going on to win by over 12 seconds.
Abu Dhabi's Mohamed Al Mehairbi followed Vella to the chequered flag to claim second overall and was the only driver to finish on the same lap.
For the remainder of the field it was a tale of technical woe, Maverick F1 driver Cornel Guesnel stuttering to third place three laps down, with Mansour Al Mansoori and Wu Bingchen struggling throughout the 20 laps to get to the end. But fifth place was good enough to put Wu Bingchen on the podium in third.
Kalle Viippo failed to get to the start pontoon after damaging his boat, Jeremy Brissett climbing out of his cockpit just before lights out.