August 27, 2022
GILLMAN RACING'S "UNFAIR ADVANTAGE" ON THE PO RIVER!
F1H2O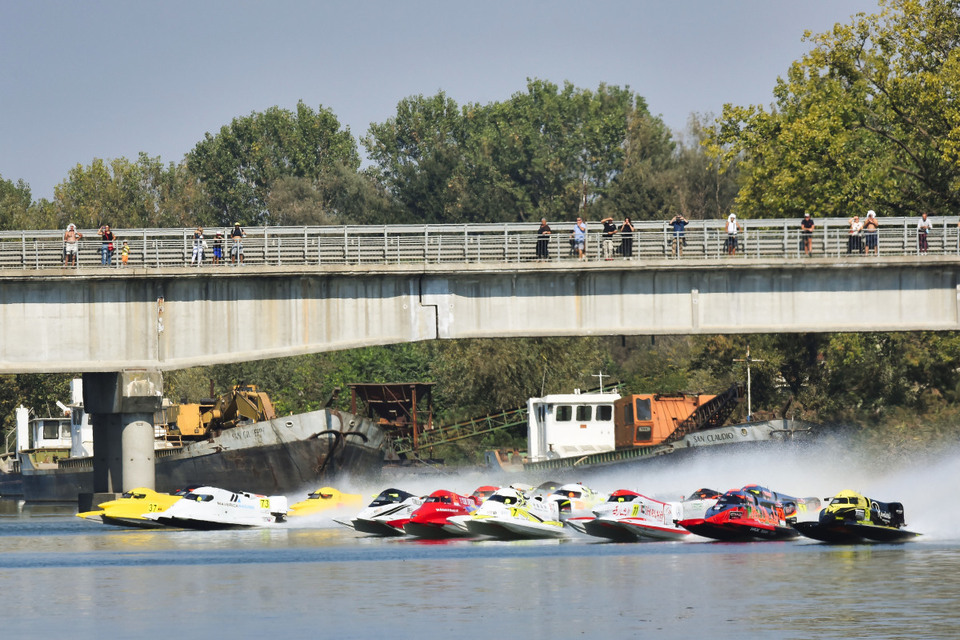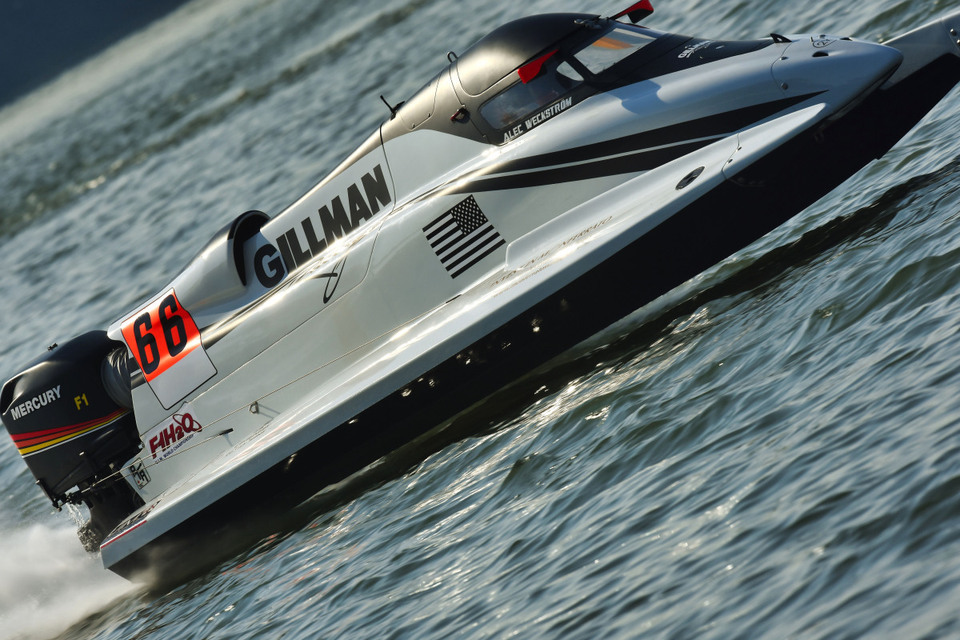 Friday 26 August – How can an American race team with two Finnish drivers in their line-up have an advantage over the other nine teams on the UIM F1 H2O World Championship tour, as the second round of the 2022 championship heads for a pair of races in San Nazzaro, Italy on the 23rd through 25th of September weekend?
Well, the former four-time world champion Scott Gillman from the USA actually lives and works at his club resort and racing facility on the Po River in northern Italy and almost a stones throw to the lovely city of San Nazzaro home of the upcoming Grand Prix.
"My wife Paola and I love this area of Italy," stated the ex-California resident. "With it's warm weather and perfect conditions its perfect for us to testing our new equipment as well as our new pilots and putting them thru a "grind" of training and it seems to be paying off for us at the same time."
With Finnish nine-year veteran pilot Filip Roms expected to be joining the tour shortly driving the #55 machine, all eyes and focus are currently on the young rookie driver Alec Weckstrom, who has made a giant statement in just four race starts since coming over from a very successful F4 campaign back in 2020.
The 25 year-old second generation driver from Helsinki, is one of the now infamous young "Sharks" fighting for this years "Rookie-of-the-Year" crown. Currently, he has a good jump on his competitors by qualifying fifth and finishing just one position off the podium in fourth at the opening round of this years tour in Macon, France back in early June.
"I had Alec down here at the facility about three weeks ago getting familiar with the updates and set-up and we are ready to go and push for the front of the grid in just under four weeks time," claimed Scott. "He wants to continue to open the eyes of the racing world while also improving on his 8th qualifying position here in San Nazzaro and failing to really get started in last years event."
So, it looks like the ex-pat from California has found his venue of choice along with a good young talent in Weckstrom in the #66 boat, hoping that "home cooking" on the Po River will be that added ingredient that can bring success not only in late September but as the year rolls on into the final moments just before the year end holiday season in the Middle East and a title in his back pocket.
We'll see how it all pans out.
The "doubleheader" of Grand Prix's in San Nazzaro starts with the FIM Grand Prix of Regione Emilia Romagna on Saturday the 24th followed by the FIM Grand Prix of Italy on Sunday the 25th.
Forty big points are up for the taking that weekend and both races can be followed "live" beginning with qualifying on Friday the 23rd 17:00 local, 15:00 UTC and 11:00 EDT (North America Eastern Daylight Time).
FIM Grand Prix of Regione Emilia Romagna broadcast is live starting at 15:00 local, 13:00 UTC and 09:00 EDT (North American Eastern Daylight Time.)
The FIM Grand Prix of Italy on Sunday 25 September is qualifying at 11:00 local, 09:00 UTC and 05:00 EDT (North American Eastern Daylight Time.). The Grand Prix race event starts at 17:00 local, 15:00 UTC and 11:00 EDT (North American Eastern Daylight Time.)
Both Grand Prix's will be available for viewing around the world by going to the UIM F1 H2O World Championship website at www.f1h2o.com and through it's Facebook site as well.
Be In The Know – With F1 H2O!