June 16, 2018
ERIK STARK TAKES POLE POSITION IN A GRIPPING BRM QUALIFYING
F1H2O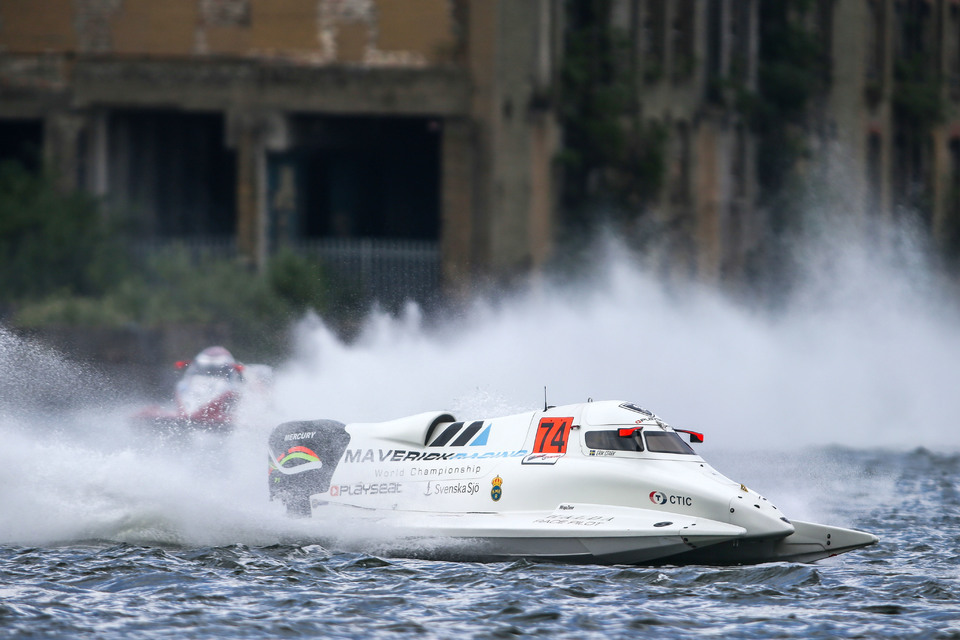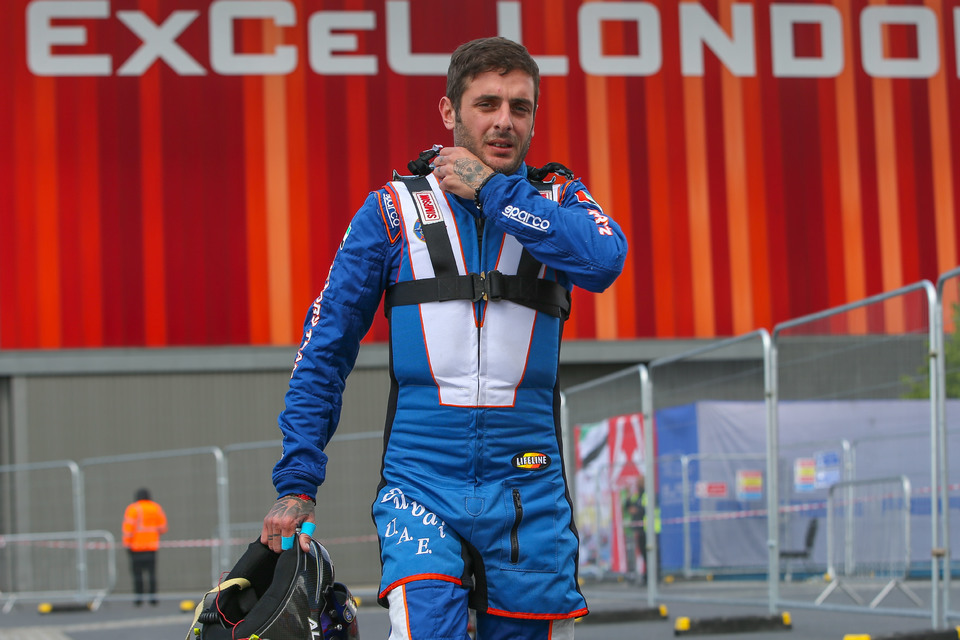 Saturday, 16 June, LONDON (England): Sweden's Erik Stark produced a brilliant set of runs in the final session of today's BRM Official Qualifying and will start tomorrow's UIM F1H2O Grand Prix of London from pole position.
The Maverick F1 driver was third to go in the Q3 top six shoot-out and produced the best time of the session on the first of his two runs, securing the pole with a 37.71s lap around the 1.72km circuit in London's Royal Victoria Dock. "It was a crazy lap and it felt like the boat was half a metre out of the water all the time. It was very tough but a cool lap today." said Stark after taking his third career pole position. "You just don't know what will happen in these conditions when you are at the maximum and the boat is flying. Now I hope they will opt for a rolling start tomorrow."
CTIC F1 Shenzhen China' s Philippe Chiappe followed Stark out but his best time of 37.89s was short by 0.18seconds, with Victory Team's Alex Carella third quickest with a 38.15s lap.
It was a spectacular 90 minutes of racing with shocks and surprises in all three sessions, Marit Stromoy and Thani Al Qemzi the first to come up short in Q1 and failing to make the 12 boat cut to progress into Q2.
More shocks followed in Q2 with championship leader and the pole-sitter at the season-opener in Portugal down in eighth place and missing going through into the shootout, with Peter Morin making it into Q3 for just the second time and producing his best ever result going fourth quickest.
Erik Edin produced a sensational set of qualifying sessions, topping the time sheets in Q1, going fourth quickest in Q2 and into the shootout for the first time in his first full season in the championship and then posting the fifth quickest time.
Controversy followed at the end of Q2 when Ahmed al Hameli was docked his best lap for impeding another driver, dropping him out of the top six to ninth and elevating Bartek Marszalek who went on to qualify in sixth.
Francesco Cantando narrowly missed out on a Q3 slot bringing his Blaze Performance hull home in seventh with Duarte Benavente in tenth.
For full classifications:
https://www.f1h2o.com/results/2018/grand-prix-of-london/f1h2o