April 30, 2023
COMPARATO F1 TEAM'S ALBERTO COMPARATO TOPS TIMES IN SECOND FREE PRACTICE SESSION
F1H2O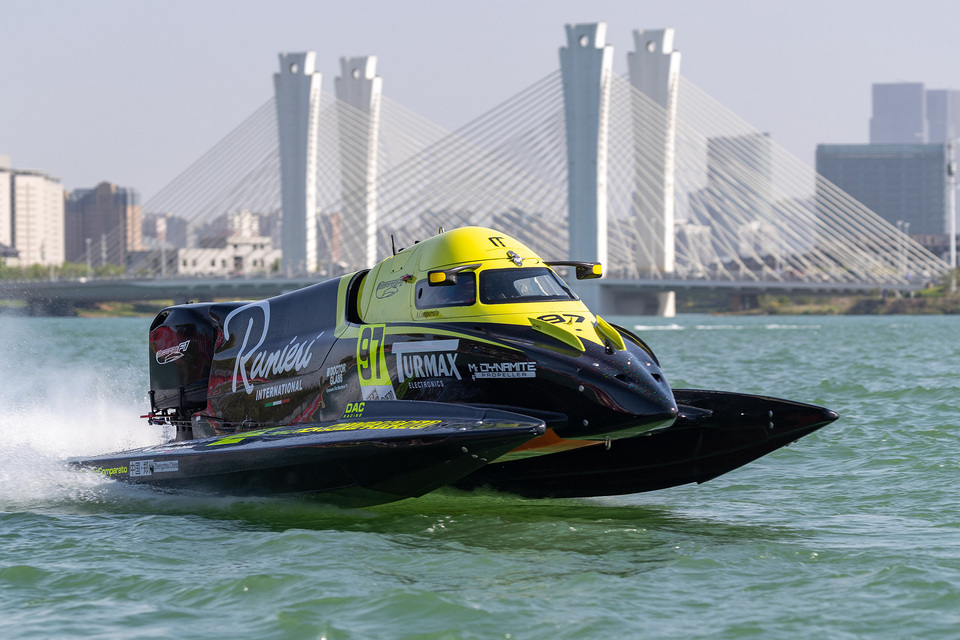 Sunday, April 30: Young Italian Alberto Comparato gave himself a much-needed confidence boost by topping the times in the second practice session for Sunday afternoon's Grand Prix of Zhengzhou, China on the Yellow River. The Comparato F1 driver ran his DAC for 18 laps and clocked the best time of 47.08 seconds.
After his crash on Saturday, Ahmad Al-Fahim was forced to sit out the session and Maverick Racing's Alexandre Bourgeot didn't take to the water either.
Championship leader Bartek Marszalek ran for just one aborted lap to shakedown his boat in a session where pole sitter Jonas Andersson finished second (47.23sec) and Filip Roms of Finland was third (47.36sec).