January 28, 2023
BRM WATCHES TO BE OFFICIAL TIME KEEPER FOR THE 2023 SEASON
F1H2O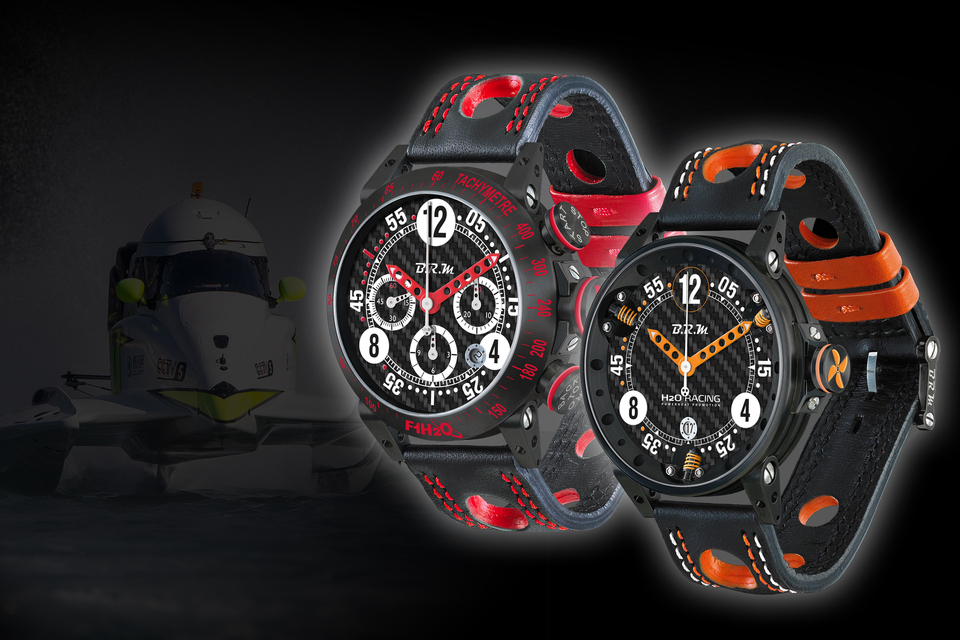 Saturday, January 28: H2O Racing has signed an ongoing agreement with BRM Watches to be the official timing partner for the UIM F1H2O World Championship.
The French watch manufacturer will also put its name to the qualifying sessions for this season's Grand Prix and drivers will compete for the BRM Pole Position Trophy. Team Abu Dhabi's Shaun Torrente is the defending champion, having secured a maiden pole title in Sharjah in mid-December. There will be a podium presentation after qualifying for each round.
H2O Racing founder Nicolò di San Germano said: "We are delighted to continue our partnership with BRM Watches at the start of what promises to be a fascinating season of racing."
Bernard Richards Manufacture (BRM) was named after the company's founder Bernard Richards, who was himself a keen competitor in motor sport until a serious accident put paid to his own racing. Since then, the brand has become synonymous with circuit racing, golf and power boat racing. BRM was founded in 2003 and, from its association with the UIM F1H2O World Championship, the V8-44-F1H2O and V6-44-SA-H2O Racing timepieces were masterminded.
Bernard Richards, CEO BRM Chronographs, said: "After the Covid years we have been through, we are pleased to be part of the F1H2O Championship again. The races are still as exciting as ever with a very high level of competitors. It is, without a doubt, one of the most beautiful motor sport shows in the world."
Ten teams and 20 drivers have registered for what looks like being the most exciting season since 2019 and the onset of the Covid-19 pandemic.
The 2023 season gets underway on Toba Lake with the Grand Prix of Indonesia at the end of February.