Alberto Comparato - 97
COUNTRY OF RESIDENCE:
Chioggia, ITA
DATE OF BIRTH:
21/10/1997
PLACE OF BIRTH:
Monselice, ITA
MECHANICS - CREW:
1 - Fabio Comparato
2 - Max Folloni
3 - Devid Maiani
4 - Antonio Boscolo Gioachina
5 - Daniele Destro
BEST OVERALL CHAMPIONSHIP FINISH:
10
BEST QUALIFYING POSITION:
1
LAST POLE:
San Nazzaro 2021
PROFILE
ALBERTO COMPARATO makes his F1H2O in 2019 and at 21 was the youngest driver in the paddock and one of only a handful of young drivers to follow their fathers into the top flight of formula circuit racing.
He joins the F1H2O tour with an impressive CV for someone so young, winning the UIM F2 World Championship in 2018 to add to his World, European and National titles in the UIM F4 Championship.
CAREER INFOS
2021 - 14th F1H2O World Championship
2019 - 10th F1H2O World Championship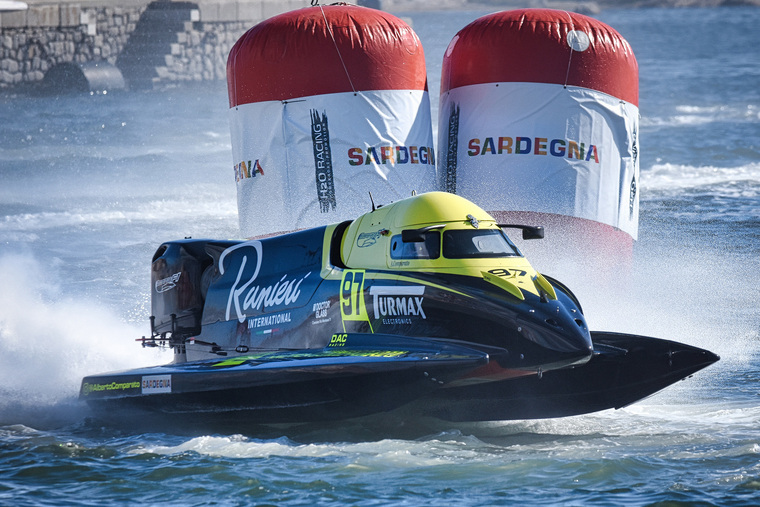 October 15, 2022
COMPARATO FASTEST IN SATURDAY MORNING'S FREE PRACTICE SESSION
OLBIA (SARDINIA): Saturday, October 15: Young Italian racer Alberto Comparato set the fastest lap of 30.00sec on a revised course in the one-hour free practice session for this weekend's ...
F1H2O