March 2, 2017
WORLD'S BEST POWERBOAT STARS TO BE HONOURED AT 2017 UIM AWARDS GALA
F1H2O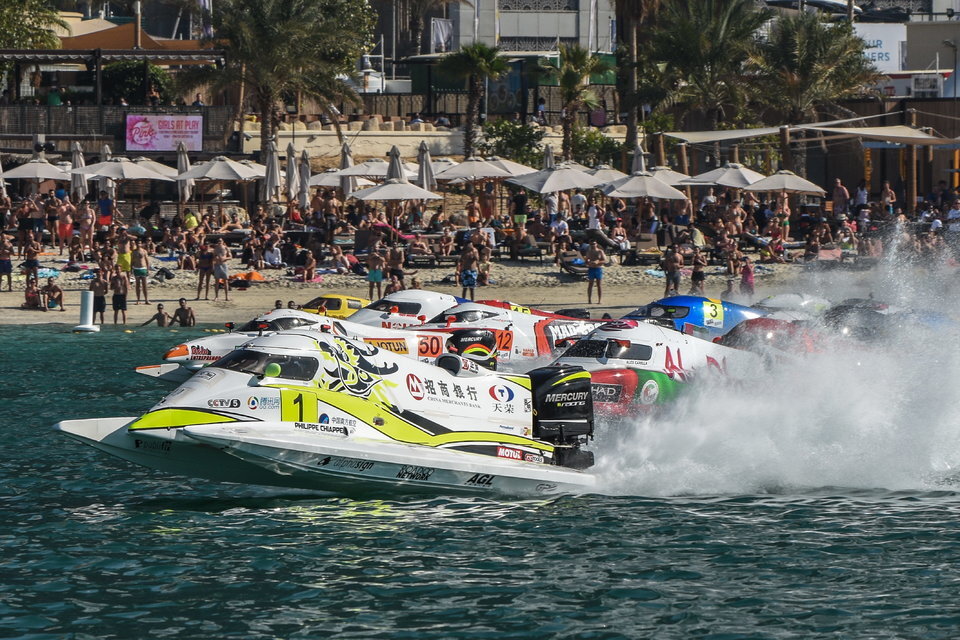 * BUND Holding Group joins forces with UIM for Annual Awards Ceremony
Thursday, 2 March: The world of powerboat racing will come together to recognise the achievements of the best in the sport when the eighth edition of the Union Internationale Motonautique (UIM) World Champions Awards Giving Gala – sponsored by China's BUND Holding Group – is held at the iconic sporting Monte-Carlo, Monaco on Saturday, March 4.
The glittering occasion – held to celebrate the 2016 racing season and honour those who have excelled in their field – will be the first Awards to be supported by BUND Holding and continues the Group's ongoing involvement and commitment to the world of international powerboat racing. "We are honoured and delighted to have the BUND Holding Group as UIM partners for an event that brings together the international family of powerboat racers and helps celebrate the success of competitors from around the world." said UIM president Dr. Raffaele Chiulli.
Among the award winners attending will be three-time UIM F1H2O World Champion Philippe Chiappe, UIM ABP Aquabike World Champions Yousef Al Abdulrazzaq, Jeremy Poret, Emma-Nellie Ortendahl and Rok Florjancic and UIM-H2O Nations Cup winners Team Russia.
Also being recognised will be the riders who have topped the prestigious UIM H2O Aquabike World Rankings that were introduced for the first time in 2013; Jeremy Perez - Runabout, Jeremy Poret and Emma-Nellie Ortnedahl - Ski, Rok Florjancic - Freestyle.
During the awards and at a press conference that will take place in Monaco on Saturday morning, H2O Racing will reveal exciting new projects and its plans for the year ahead.