January 2, 2023
TEAM LINE-UPS TAKE SHAPE FOR THRILLING 2023 UIM F1H2O WORLD CHAMPIONSHIP
F1H2O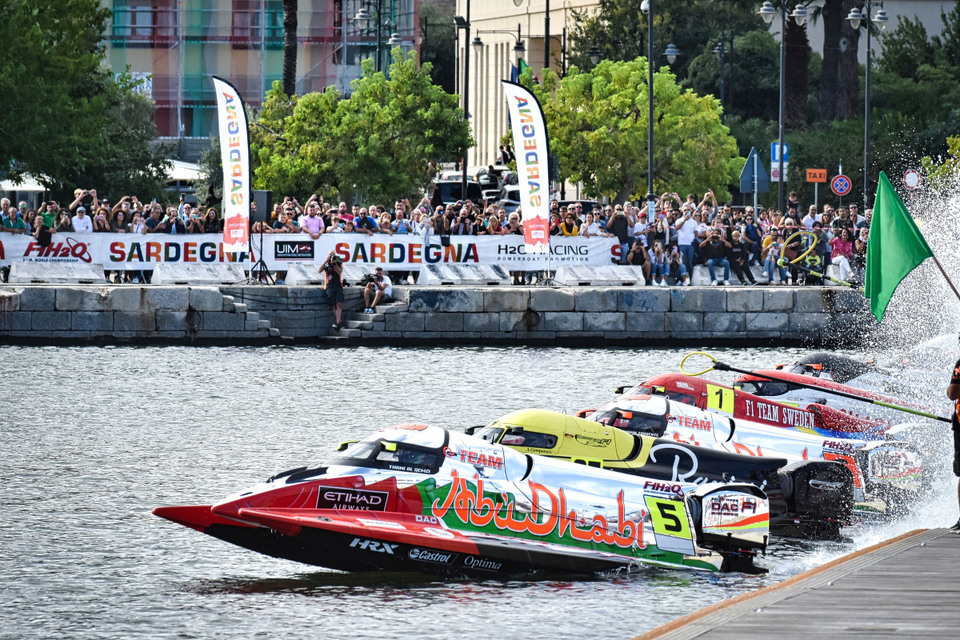 Monday, January 2: Several team and driver line-ups have already been finalised for what promises to be an enthralling 2023 UIM F1 H2O World Championship.
The Strømøy Racing F1H2O Team has already confirmed an unchanged line-up of Norway's Marit Strømøy and Pole Bartek Marszalek, while Gillman Racing, the F1 Atlantic Team, Comparato F1 and the Sharjah Team have already booked their places in this year's series.
The F1 Atlantic Team will field Portuguese veteran Duarte Benavente and British newcomer Ben Jelf, Scott Gillman's operation is likely to run with the flying Finns, Alec Weckström and Filip Roms, and Sami Selio and Ferdinand Zandbergen will represent the Sharjah Team.
The Italian duo of Alberto Comparato and Paulo Longhi will line-up with Comparato F1 and, although it is not yet officially confirmed, Team Abu Dhabi should be represented by World Champion Shaun Torrente and team-mate Thani Al-Qamzi, as the team operating out of the ADIMSC attempts to defend the Teams', Drivers' and Pole Position Trophy titles.
Meanwhile, on New Year's Day, H2O Racing announced a spectacular return to the championship with Sweden's Erik Stark joining Emirati Ahmed Al-Fahim.
That leaves a few unanswered questions at the start of a new calendar year. Will Maverick Racing continue with the French duo of Cédric Deguisne and Alexandre Bourgeot and will the outgoing World Champion Jonas Andersson team up with Kalle Viippo at Team Sweden?
Three-time World Champion Philippe Chiappe announced his retirement before winning the final race of 2022 in Sharjah and it remains to be seen who will replace the Frenchman alongside Peter Morin in the China CTIC Team in 2023.
In addition, could Francesco Cantando make his return to the series after a one-year absence? A veteran of 187 Grand Prix, the 47-year-old Italian made his debut in 1996 and has taken 12 victories and 42 podium finishes.
Teams must register their line-ups before the cut-off date of January 10th in advance of the opening round of the series, the UIM F1H2O Grand Prix of Indonesia, on Toba Lake in late February.