December 16, 2016
STROMOY HAS IT ALL TO DO
F1H2O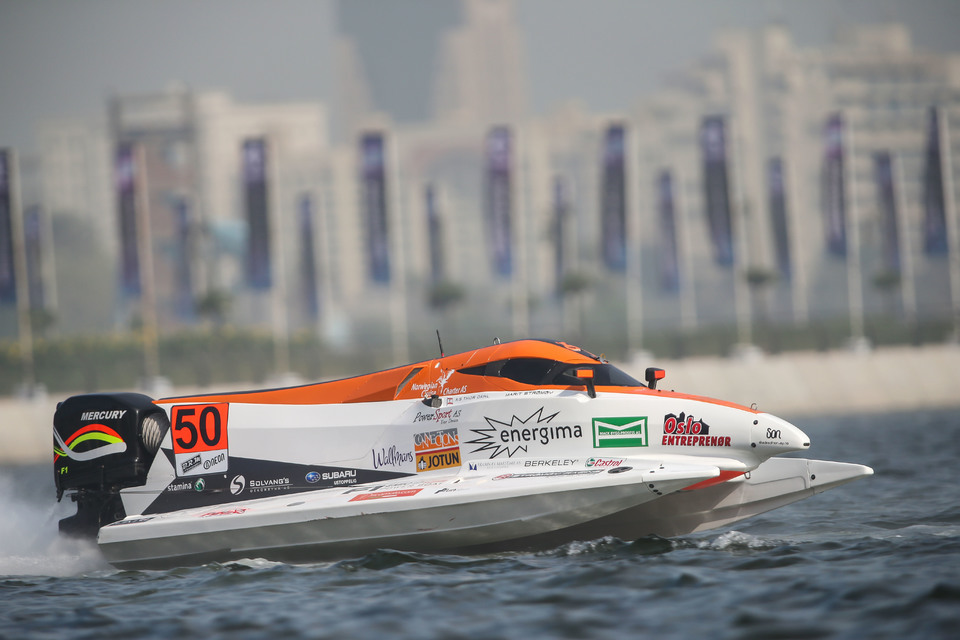 Friday, 16 December, SHARJAH (UAE): Marit Stromoy faces the toughest of challenges if she harbours any hopes of successfully defending her UIM F1H2O Sharjah GP title.
Twelve months on from her famous victory on the Khalid Lagoon the EMIC driver suffered one of her worst-ever qualifying positions and will start from P17 off the dock.
During today's practice Stromoy racked up 39 laps to try to find the feel and set-up that was missing yesterday and ended the session with the fastest time. "I am a little happier but still worried," she said. "At the end of the session it was flat but in the race it won't be. Now we are fast so we see if we can do the same in the race.
"Yesterday I think we chose the wrong propeller, just a little too big. In practice we went a little shorter and in the flat it worked well."