December 18, 2022
SELIO AND STROMOY OUT OF THE FINAL RACE OF THE SEASON
F1H2O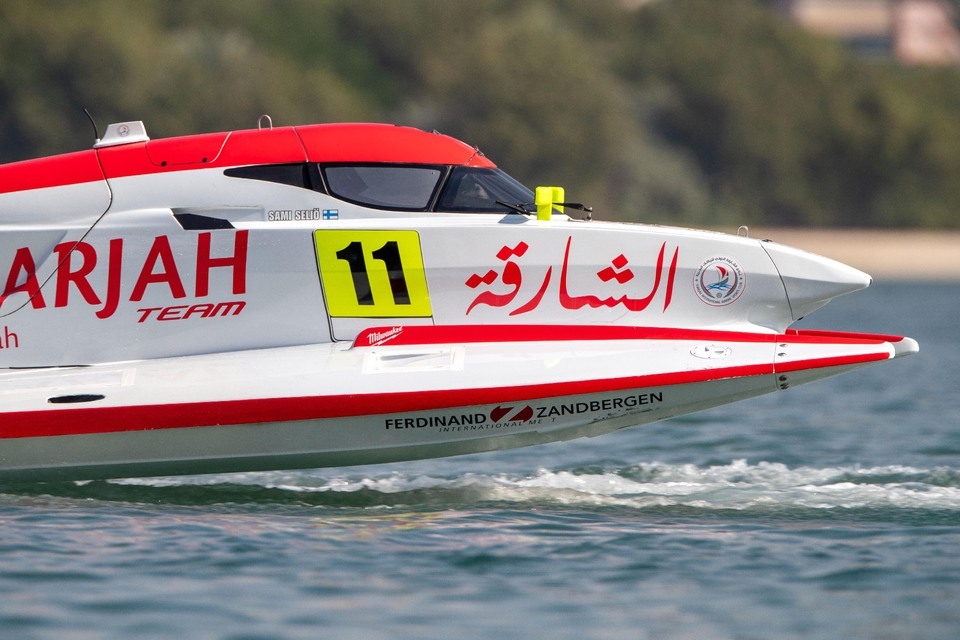 Only 16 of the 18 boats will line up at the start pontoon for the Road to Sharjah Grand Prix of the Middle East after two-time World Champion Sami Selio confirmed that his boat had been damaged in the qualifying session and the Finn would not be able to take the start of the race from fourth position.
"Boat broken, so no chance to race," admitted the dejected Selio. "We never give up but now we can do nothing. Cheering for Ferdinand now. The positive thing is that both team boats were in the top six in qualifying."
Both Alec Weckström and Marit Strømøy were complaining about a lack of power during the morning's racing and Strømøy also opted not to start the race as well.