March 2, 2016
SEASON'S FIRST SPIRITED PRACTICE LEADS TO STARK INCIDENT!
F1H2O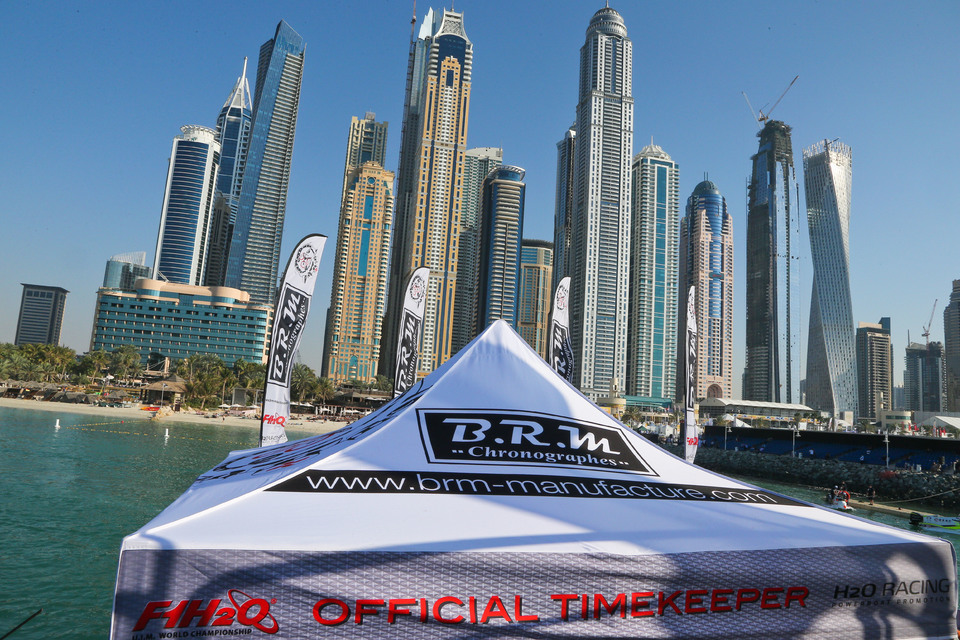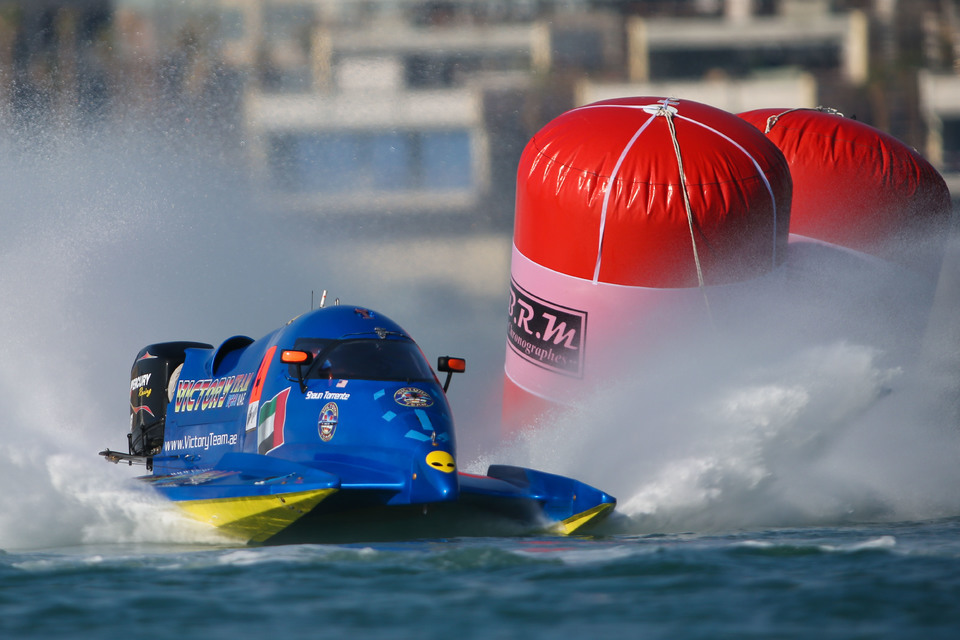 Wednesday, 2 March, DUBAI (UAE): If the first unofficial practice to the start of the 2016 season at the inaugural Grand Prix of Dubai is any indication of what we can expect in the next 10 months, the UIM F1H2O World Championship may be one of the best in its 33 year history.
A spirited display around the very fast 5-pin 1.96 kilometer (1.22 mile) inner harbour circuit, situated in the heart of new Dubai, heated up very quickly. The one-hour session saw Swedish driver Erik Stark setting the pace for the Emirates Team with a sub 43 second lap, followed closely by Alex Carella of Italy driving for Team Abu Dhabi with American Shaun Torrente just three-tenths of a second back in his brand new Victory Team boat.
The second of the Emirates Team boats, driven by returning driver Ivan Brigada of Italy, surprised no one when he moved up the order to fourth quickest and settling in to a true F1H2O boat for the first time in seven long seasons.
As the session rolled along and worked its way into the final 10 minutes, the wind conditions continued to pick up speed, making it more difficult for the drivers to go quicker and lower their times.
While the drivers continued to search to find the right selection of propellers that would give them the correct feel for the circuit and fastest times, the Swedish driver Stark pushed it over the edge and barrel rolled his DAC boat down in turn three. The uninjured driver was taken off the circuit by the Osprey Rescue Team, while his boat was towed back in, mostly undamaged. It ended the 28-year-old drivers' day but no one could go faster at the top of the list of drivers giving Stark the fastest time of the afternoon.
Coming in second was the American Torrente, who pushed just enough to pass his old teammate Carella and move into a slot just behind Stark, with all three rivals aiming for pole position in tomorrow's BRM Qualifying which takes place on Thursday afternoon at 15:30hrs local.
BRM Qualifying can be followed live by going to the official UIM F1H2O World Championship website at www.f1h2o.com