July 29, 2016
PITS AND PIECES FROM FREE PRACTICE
F1H2O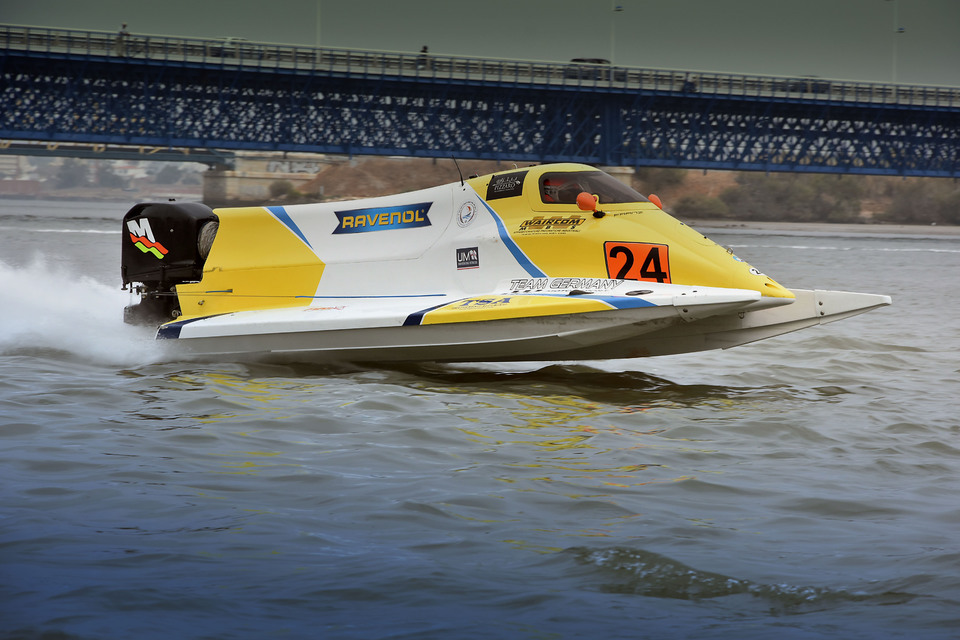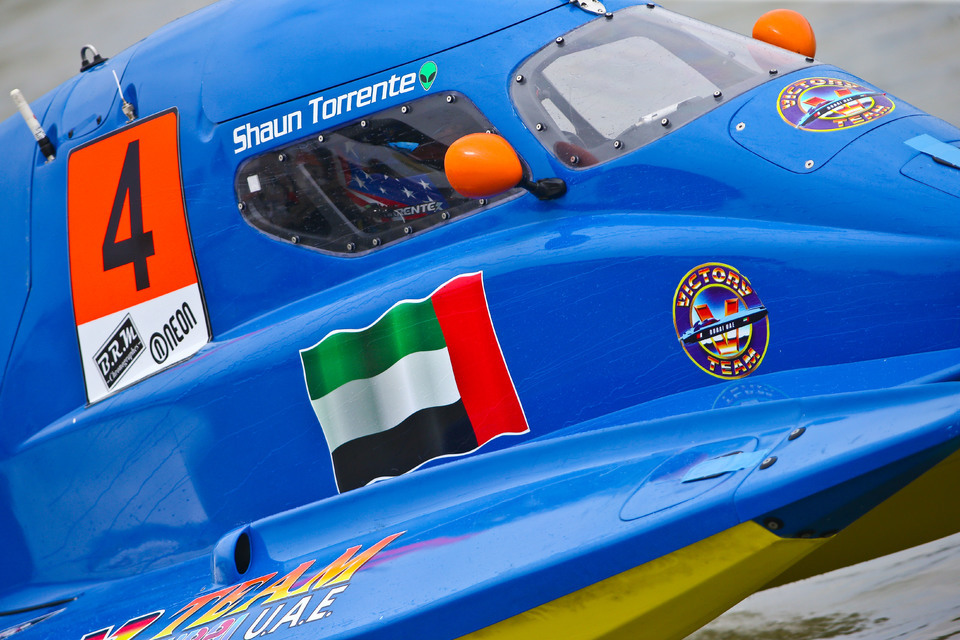 Friday, 29 July, PORTIMAO (Portugal): The first opportunity for drivers to get a close look at the 'revised' Arade River circuit in this afternoon's free practice threw up few dramas but saw Sami Selio, Duarte Benavente, Marit Stromoy and Francesco Cantando all end the session under tow.
There was considerable head scratching going on inside the BABA Racing pit with Selio suffering yet another engine failure, and again the problem is different from the last and the one before that. "We will try to find out what it is this time and see if we can fix it but more likely we may have to change." said Selio who heads into the weekend still searching for his first points of the season.
Engine issues also accounted for the other three, Stromoy immediately saying they will change hers, Benavente also forced to change, whilst Cantando and his crew will try to resolve it, knowing it is a different issue to the one that caused his retirement in Evian.
Cantando is a seasoned campaigner in Portimao and one of the most experienced of the current crop of drivers and commented on the circuit. "The circuit has changed a lot here over the years. There used to be two yellow now only one. Yes it's faster than it was once and maybe a little shorter than the last time we raced here. But what has changed more than the circuit is the boats which have changed a lot so it is the mind-set of the driver in terms of how to get more performance rather than performance affected by a change in circuit."
Driver comments:
Mike Szymura/EMIC Racing: Everything is good. We did six or seven laps quite slowly to break in the engine and then tried out several different propellers. First was ok, the second change affected the lift a little but the set-up was good and we are hopefull we can make further progress.
Shaun Torrente/Victory: There's a lot to be gained from a session like that. Everyone looks at the river and says hey it's flat, easy. It's not, it's really tough. When you race on a river the wind comes from the front, the side, off the bank and the boat reacts very differently and with this circuit the start-finish straight is more like one long bend and it's really difficult to get through it. I'm not sure if I'm doing it right. I sweep through one left then set up for the second. For the right hander I set up straight after the previous turn. I think we learned a whole lot out there and will download and go through all the data, see what we got and be more prepared for tomorrow.
Philippe Dessertenne/Racing Manager CTIC F1 China: Everything is OK, really. We know what happened in Evian. It was fuel related. We try to understand and to analyse what it was and we realise we have to be more careful in some areas. We are confident. We have a good boat, a good engine and one of the best drivers. Our set-up is good and we know where we are missing but not so much. For us it was just a problem in Evian. Here we have to be careful and we will be 110% from China.
Alex Carella/Abu Dhabi: We try a new set-up but it was not right for this circuit. It was a total disaster for me. We go the wrong way. Fortunately we have to night to change and get it right to come back tomorrow.
Jonathan Jones/multiple champion and F1H2OTV commentator: There are some teams that seem to be struggling with the different fuel that is being used at the Europe events as opposed to other races. There's nothing wrong with the fuel. But the set-up of the engines needs to be different to compensate for the way that the fuel burns. My understanding is that due to the fuel's efficiency the engine compression ratio has to be reduced and the timing has to be recalculated. In my opinion the team's that have done their homework should not face any issues.