July 6, 2019
PETER MORIN QUICKEST IN TRICKY CONDITIONS ON LAC LEMA
F1H2O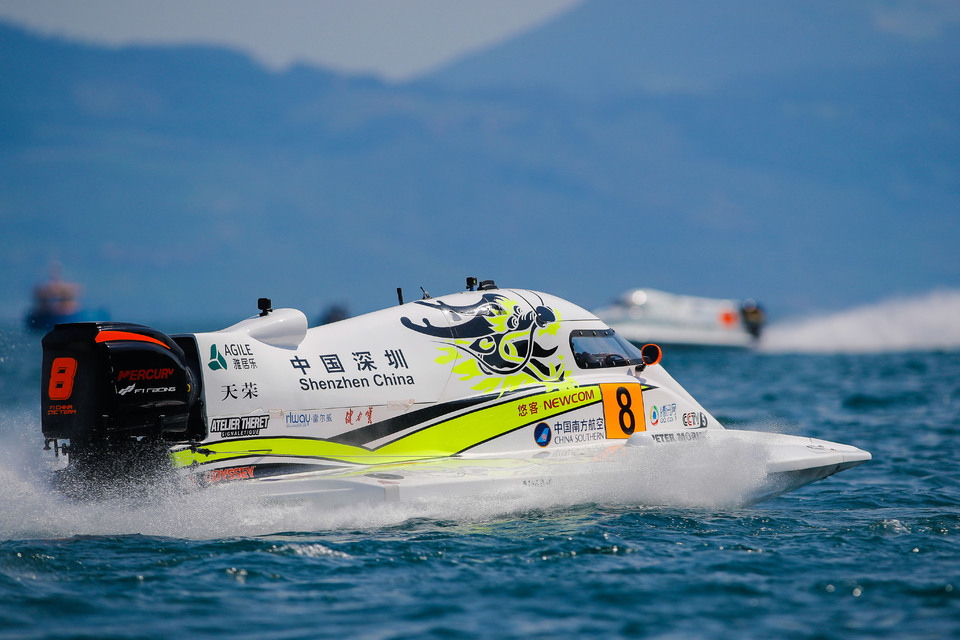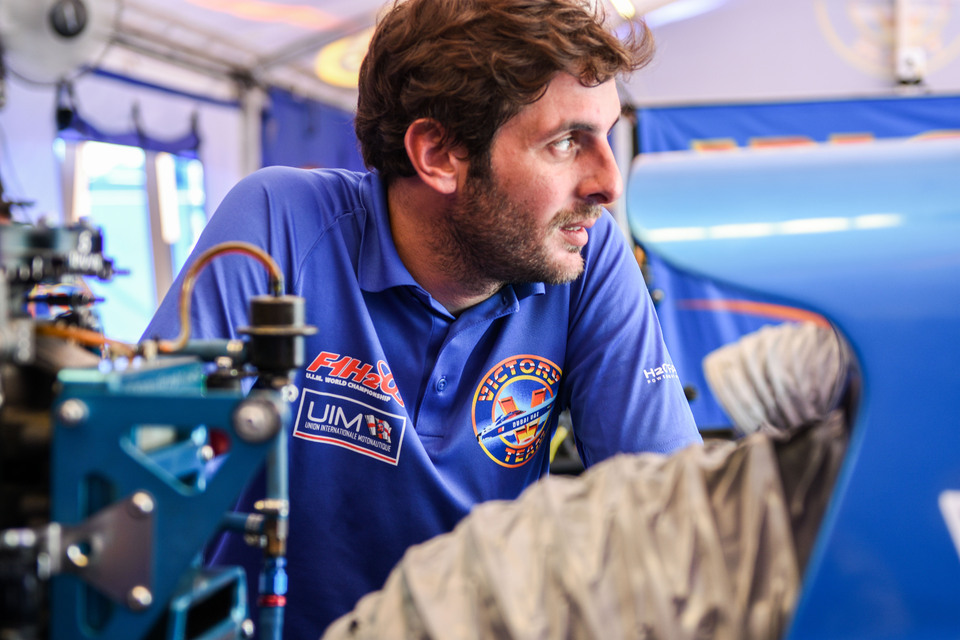 Saturday, 6 July, EVIAN (France): Lac Leman served up the expected stern test for drivers in this morning's practice session with CTIC F1 Shenzhen China's Peter Morin topping the time sheets with a best time of 55.96s around the 2.08km circuit.
The calm conditions of the last two days ceded to stronger winds and rough water with the session yellow flagged several times and the majority of drivers not pushing until near the end of the 60 minute sessions as conditions eased slightly, with Morin maintaining top spot. "Good time difficult conditions for sure but pleased with the time," said Morin, whose teammate Philippe Chiappe was 2.73s off the pace in eighth. "It was like a lottery. You didn't know what will happen with the waves. The conditions were very hard. Now we have to wait and see what the weather does this afternoon because everything can change here."
Championship leader Shaun Torrente received a bit of a wake-up call on his final flying lap as he pushed to go quickest and improve on his 56.59, spinning out on the right hander but continuing round and bringing his DAC back to the pits, a loose cowling the only signs of his unplanned excursion. "Wow I thought I was going for a swim in Lac leman for the second time in my career," said the unfazed Abu Dhabi driver. "It was just bad timing. There were a lot of big bumps out there and I was being pretty aggressive going into the yellow because the rest of the lap had been decent but I hit a roller and lost the tail and then I was just a passenger enjoying the ride."
Team Amaravati's Erik Edin was the only other driver to go to go sub 57 seconds and 0.97s off the pace, Victory's Alex Carella reverting to running a DAC and going fourth quickest with 57.17s. "I felt good today especially in these conditions. I was losing myself but today I come back. I find myself again. Okay we are not top but I hope we can fight to be there.
"I am back in a DAC which I have driven for nearly ten years and I feel very comfortable and I don't have to think too much do too much just drive. It is good to be enjoying racing again."
Emirates Racing's Marit Stromoy's 57.62s lap was enough to put her into fifth ahead of last years' pole-sitter Erik Stark with 58.18s, his Maverick F1 teammate 0.29s back in seventh.
For full classifications:
https://www.f1h2o.com/results/2019/grand-prix-of-france/f1h2o