September 23, 2018
MARSZALEK QUICKEST IN PRACTICE – BLAZE PERFORMANCE DUO SIDELINED
F1H2O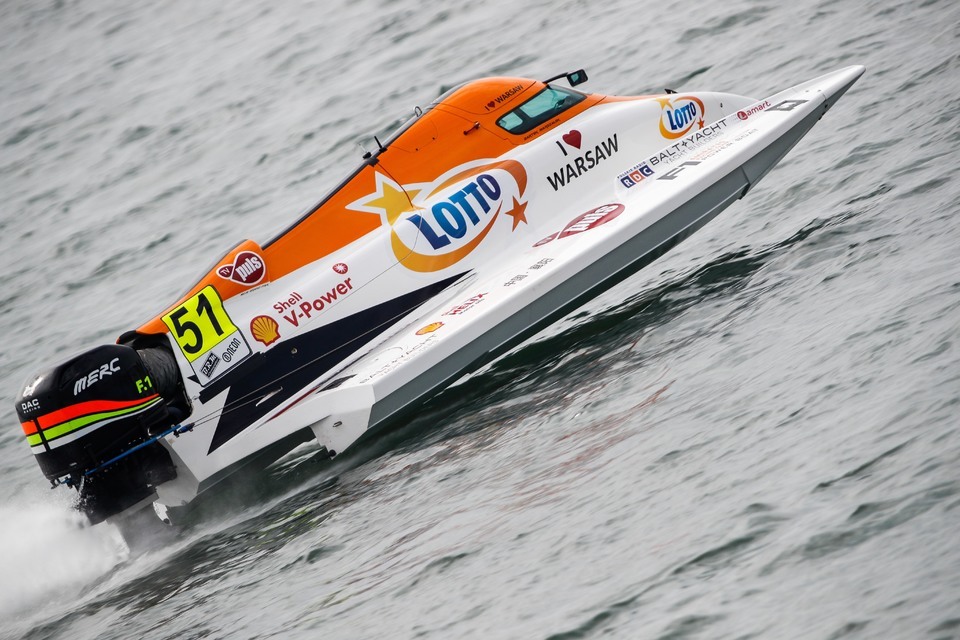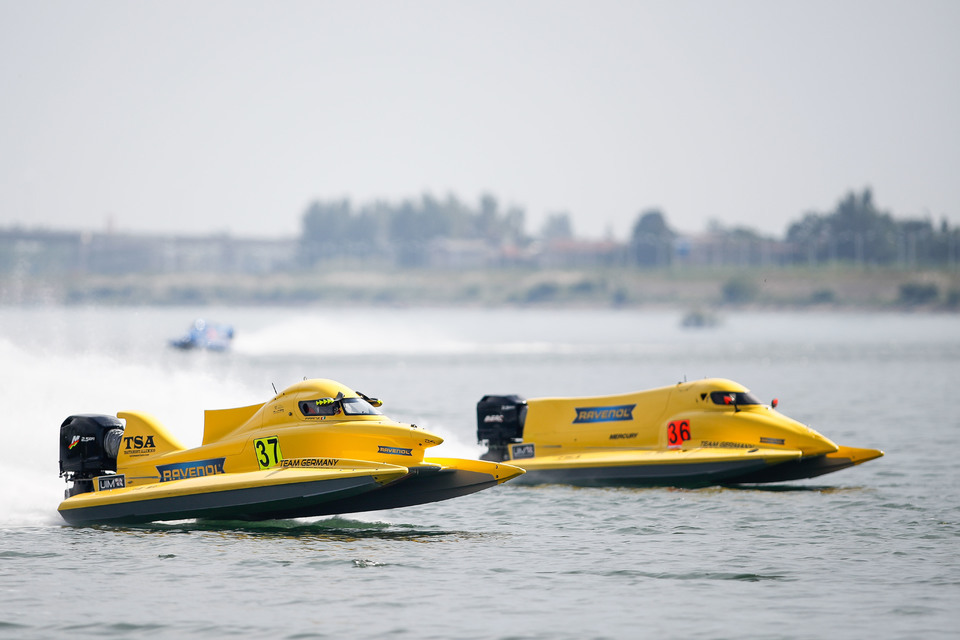 Sunday, 23 September, XIANGYANG (China): Emirates Racing's Bartek Marszalek was the fastest in this mornings practice session, running for 26 laps and topping the time sheets with a 56.55s lap, with teammate Marit Stromoy's qualifying power loss issues resolved and back out on the water and running strongly, posting the third quickest time of 56.59s.
But the one hour session turned to disaster for Blaze Performance duo Francesco Cantando and Simone Schuft who will sit out this afternoon's Agile Grand Prix, Cantando hitting something on the circuit and damaging the right rear of his boat, Schuft turning her boat over, but unhurt.
Grant Trask's session ended under tow but the F1 Atlantic driver still looks set to start from ninth, teammate Duarte Benavente from 13th. BABA Racing duo Sami Selio and Filip Roms will have their work cut out this afternoon if they are to take anything from the race, Starting in 16th and 15th spots.
At the front at lights out all eyes will be on Shaun Torrente, who starts from pole, to see if he can hold off the challenge in the run to the first turn from Abu Dhabi teammate Erik Stark and Team Amaravati's Jonas Andersson on his immediate outside.
For complete starting order: https://www.f1h2o.com/results/2018/grand-prix-of-xiangyang/f1h2o