April 23, 2017
F1 ATLANTIC'S BRISSET WINS F4-S IN PORTIMAO
F4-S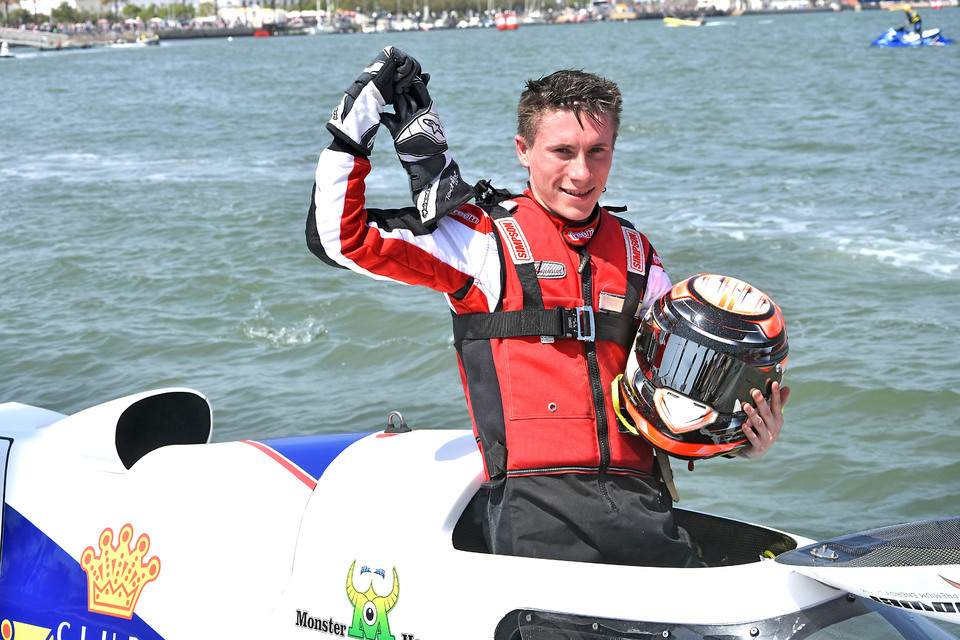 Sunday, 23 April, PORTIMAO (Portugal): Jeremy Brisset completed a good day for the F1 Atlantic Team with a lights to flag victory in the F4-S race, just moments after seeing team owner-driver Duarte Benavente take third place in the UIM F1H2O Grand Prix of Portugal.
Brisset held off an early challenge from Team Sweden's F4-S debutant Sebastian Haugaard, before racing off into the distance to take the chequered flag and win by 12.56 seconds.
The battle for the final podium slot was fought out between Mad Croc's Kalle Viippo and Emirates Mansour Al Mansoori, Viippo stealing it on the final lap having trailed in fourth for most of the race.
Team Abu Dhabi's Mohammed Al Mehairbi finished in fifth ahead of Maverick F1 newcomer Corentin Guesnel and Victory's Mohamed Al Yamahi. It was a disappointing afternoon for Wu Bingchen, the CTIC F1 Shenzhen driver retiring early on lap 3.