June 21, 2018
ERIK STARK SIGNS WITH TEAM ABU DHABI
F1H2O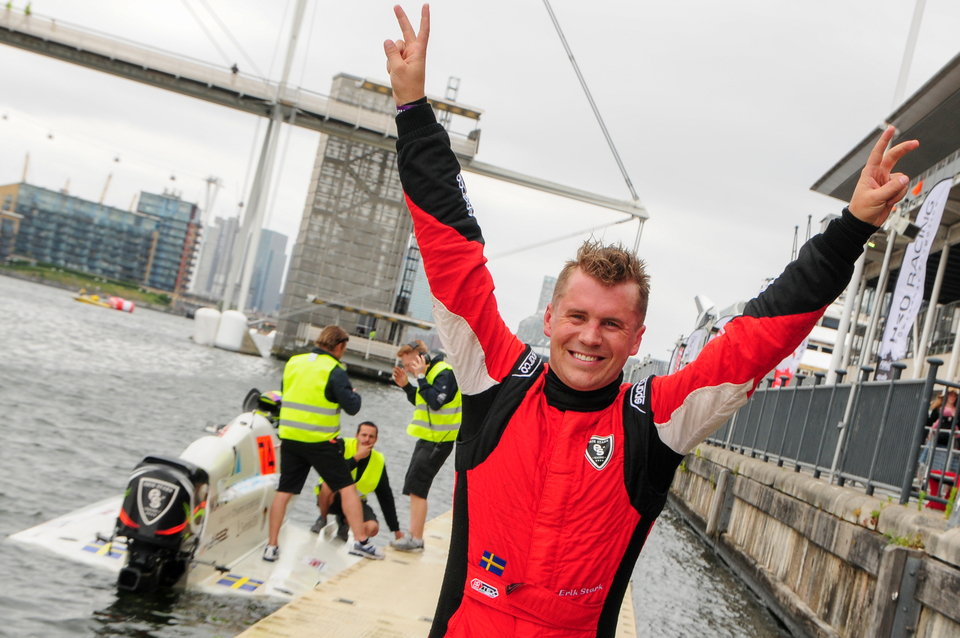 Thursday, 21 June: London Grand Prix winner Erik Stark has confirmed he has joined Team Abu Dhabi and will race for the Emirati outfit at next weekend's Grand Prix of France in Evian, 29 June-1 July.
The deal which was brokered by team manager Guido Cappellini in the early hours of this morning means Team Abu Dhabi has one of the most potent line ups in the championship, with Stark teaming-up with Thani Al Qemzi and Shaun Torrente. "It is Abu Dhabi's strategy to have the strongest line-up we can and this decision allows for Rashed (Al Qemzi) to focus his attentions on the defence of his F2 world title," said Cappellini.
It is turning out to be a roller coaster season for the 30-year-old Swedish driver from Taoby who in the week leading up to the season opener in Portugal in May was without a drive then thrown a lifeline by Maverick F1 Racing.
Last weekend Stark grabbed his third career pole and went on to deliver a racing masterclass to win on London's Royal Victoria Dock.