May 25, 2023
ELDER STATESMAN DUARTE BENAVENTE CONTINUES TO COMPETE AT THE HIGHEST LEVEL IN F1H2O
F1H2O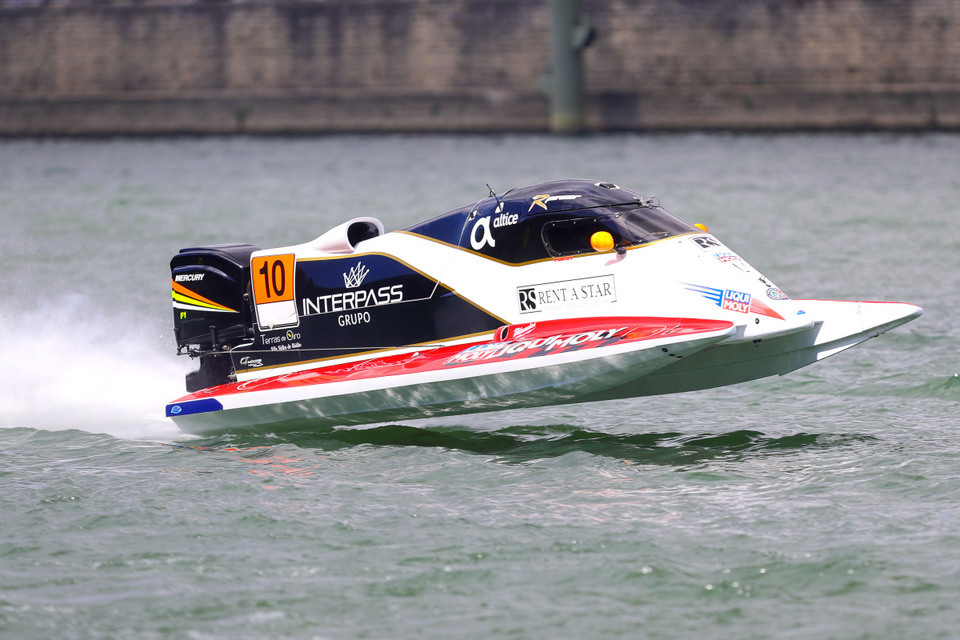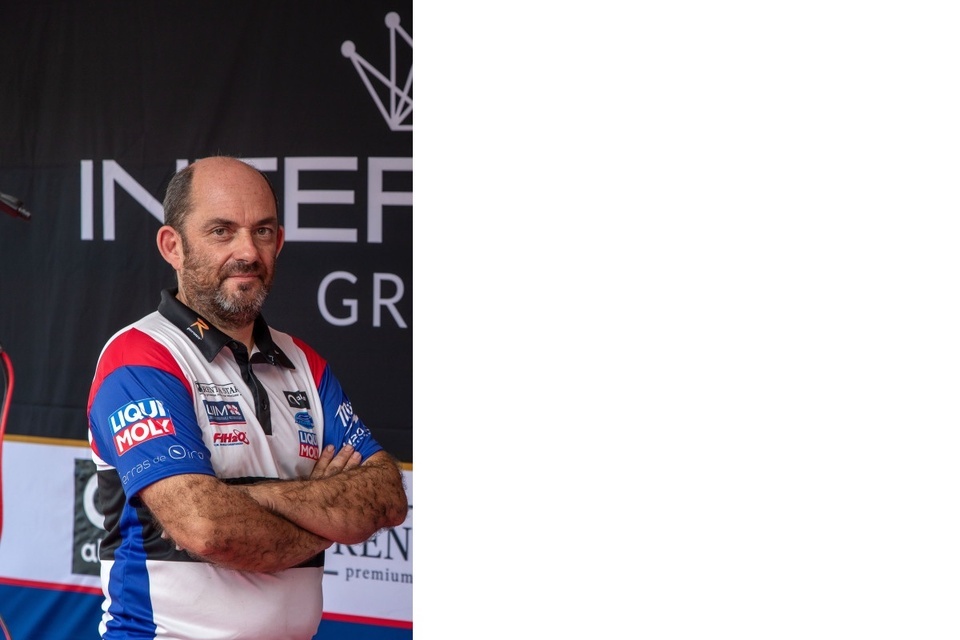 Thursday, May 25: Old Father Time eventually catches up with all of us and those at the top of their sporting professions are replaced by new heroes, broken records and new champions.
Duarte Benavente is the veteran of the UIM F1H2O World Championship circuit but the 52-year-old Portuguese racer is still competing on equal terms with the very best in the world and showing no signs of hitting the slow lane and taking a back seat from racing.
The F1 Atlantic Team star failed to score points at the opening two races of this season in Indonesia and China but his Moore Formula boat package showed marked improvements in Zhengzhou and the Vila Fresca de Azeitão racer will be hoping that equates to a points-scoring finish and consistently faster lap times at round three in Mâcon at the end of June.
Benavente made his F1H2O debut way back in 1999 in his native Portugal and has now entered 172 Grand Prix and started 156 races. He has six career podiums to his name, including a second-place finish in Abu Dhabi in 2003 and five thirds, the first being at Stralsund on Germany's Baltic coast in 2002. His last podium came six years ago on his home race in Portimão and he achieved further successes in Cagliari (2004) and Qatar (2014). In 2016, Duarte was one of only two drivers to score points on all seven rounds of the championship.
He began his career 32 years ago in the Portuguese F4 Championship and claimed eight titles over a 10-year period, including seven Portuguese titles (1991-1998) and the Iberian F4 title (1995 to 1997). Benavente was also crowned European F4 champion and Portuguese F2 champion in 1998 and UIM F4 World Champion in 2001.