May 15, 2019
DRIVERS SET TO RENEW RIVALRIES AT UIM F1H2O GRAND PRIX OF PORTUGAL IN PORTIMAO
F1H2O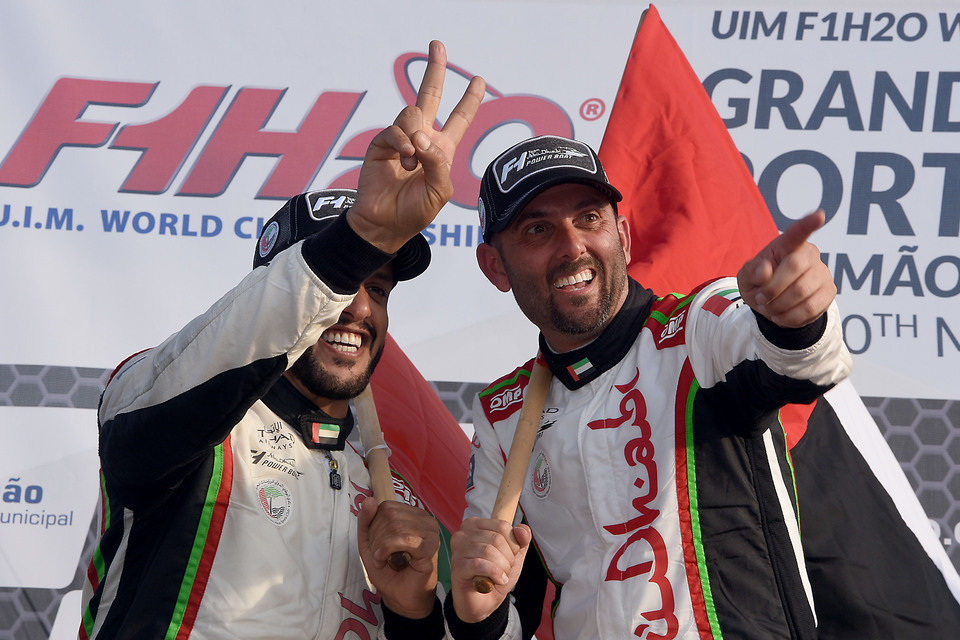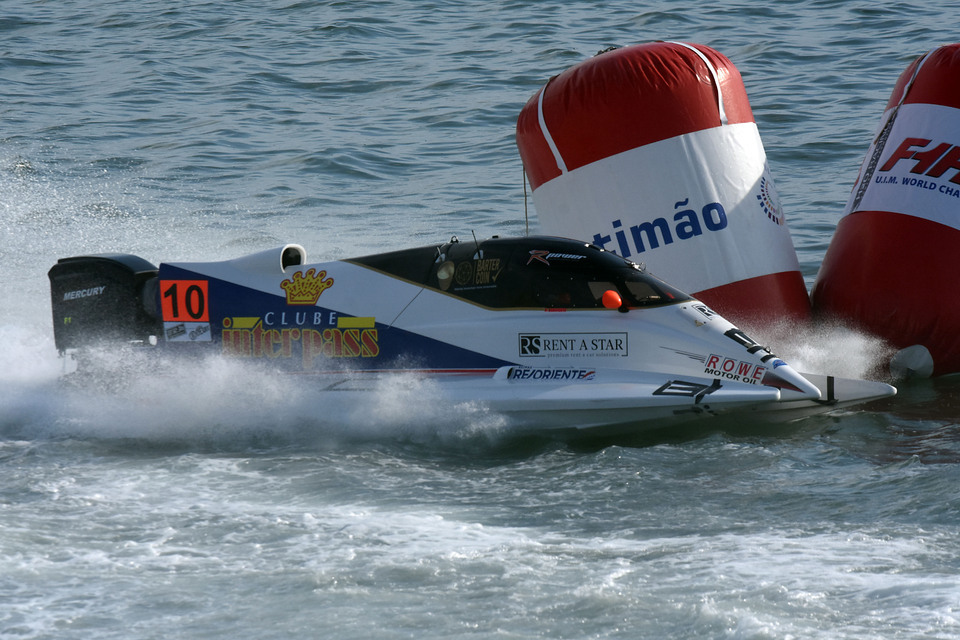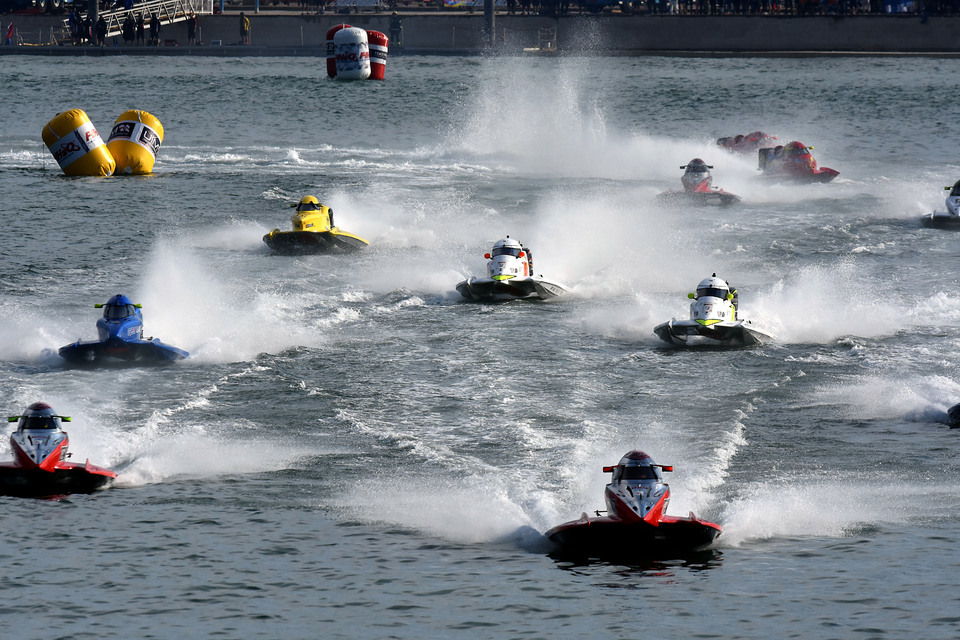 Wednesday, 15 May, PORTIMAO (Portugal): Drivers and teams will renew rivalries this weekend when Portugal's European City of Sport for 2019, Portimao, hosts round 2 of the UIM F1H2O World Championship.
The 19 drivers from nine countries will all be eager to post their first points of the season following the weather disrupted season-opener in Dammam, Saudi Arabia in March, with defending world champion Shaun Torrente, who arrived in the Algarve from testing with the team in Italy, out to defend his GP title and trying to repeat last year's pole and win double on the 1.937km Arade River circuit. "We've had a chance to test propellers and engines and are ready to go. I'm excited to get back to Portugal," he said. "It was a great Grand Prix for us last year. I felt nervous as it was my first race for Team Abu Dhabi, and I was very happy to come out on top. Going back to a venue where you've won before makes you feel that you are good for that race course. I really love the venue and I'm glad to be back."
Four of the current driver line-up has won on the sometimes turbulent waters of the Arade, Torrente, Philippe Chiappe, Ahmed Al Hameli and Thani Al Qemzi, with six taking pole and Torrente knows he will face a stiff test, not least from teammate Thani Al Qemzi and from ex-teammate Erik Stark, who missed the opener and starts his first Grand Prix of the season after signing with Maverick F1 Racing and who will be delighted to still be level on no points!
Three time world champion Philippe Chiappe has a good record in Portugal, finishing on the podium in his last five outings including a hat-trick of race wins, his first coming in Porto in 2015 and then taking back-to-back wins in Portimao in 2016 and 2017 and he will be expecting a strong challenge from teammate Peter Morin who finished ahead of him in the 2018 world championship standings.
For Portuguese driver Duarte Benavente his home Grand Prix brings some added pressure. Portimao is where the F1 Atlantic driver made his F1H2O debut in 1999 and where he grabbed his last podium, finishing third in 2017. "We are well prepared for this race and I will do all I can to get a good result with a strong points finish and start the season off on the right foot," said Benavente. "I always say this is just another race. But it is special for me it has to be. I have family, friends and sponsors here so I will do everything to try for another podium."
The team has had little time for testing, but in the two day window that they did have they focused on supporting and preparing F1H2O rookie, 21-year-old Alberto Comparato.
Blaze Performance and UIM F1H2O newcomer Greg Foster will line-up on the Arade in a new Blaze hull, with teammate Francesco Cantando looking to add to his very good podium record in Portimao, finishing in second five times and in third once.
Sharjah Team's Sami Selio lines up in Portimao looking for his first win in the Algarve after coming up just short on three occasions finishing second in 2002 and in 2016 when he started from pole and again taking the runners-up slot the following year.
Marit Stromoy and Jonas Andersson will be hoping to avoid a repeat of last year's fiery encounter on the opening lap that took them both out of contention, with the Emirates Racing driver making her fourth start in Portimao since taking an historic pole on the Arade River in 2011, Team Amaravati's Andersson hoping to continue his strong end of season run, with Cedric Deguisne hoping that his new more powerful engine will give him the boost he needs to firstly help him improve on his qualifying runs which will in turn allow him to start higher and challenge in the top ten.
After a year of development and trialling new boats last season Victory Team will be looking to hit the ground running to launch a consolidated title bid with the experienced Ahmed Al Hameli and four time world champion from Italy, Alex Carella, and after a busy pre-season testing Carella is in confident mood. "We have had a good build up to the year testing in Dubai over the winter and after Saudi, working on the boat, engines and propellers and have made some very good progress and I think we are going in a good direction." he said. "Last year there were too many new things and a lot of little issues, nothing major but we didn't have the reliability. It's hard at this stage to say where we are compared to the other guys but the team has worked incredibly hard, I have got more and more comfortable with this boat and I feel I am ready to fight."
First practice takes place on Friday afternoon, with a second session on Saturday morning and Rebellion Official Qualifying in the afternoon. The final practice on Sunday morning is followed by the UIM F1H2O Grand Prix of Portugal.
For further information:
https://www.f1h2o.com/events/2019/grand-prix-of-portugal-algarve