December 15, 2022
CHAMPIONSHIP LEADER TORRENTE FASTEST IN FREE PRACTICE STINT IN SHARJAH
F1H2O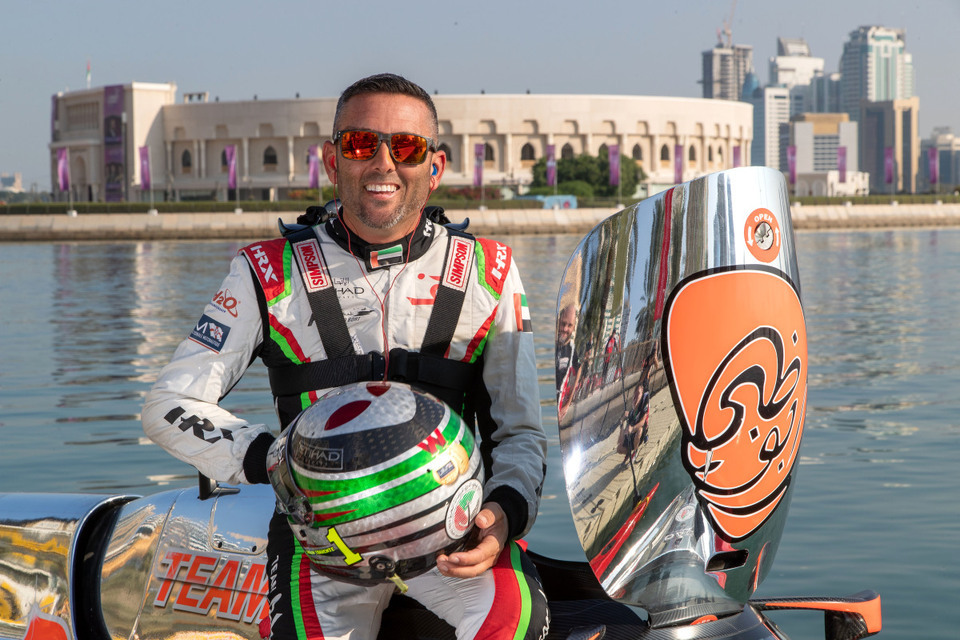 SHARJAH (UAE): Thursday, December 15: Team Abu Dhabi's championship-leading Shaun Torrente topped the times in Thursday lunchtime's one-hour practice session for the Road to Sharjah Grand Prix of Sharjah.
Only 13 of the 18 drivers took to the water for the stint where the Florida-based driver stopped the clocks early in the practice session and carded the target lap of 47.10sec.
China CTIC Team rival Philippe Chiappe was not able to beat the lap time he set in the morning's extra free practice and settled into second place, with defending World Champion Jonas Andersson displaced by Norway's Marit Strømøy for third in the closing minutes.
Briton Ben Jelf managed his first ever laps in F1H2O racing and ran a best of 59min 58sec in his first five-lap taste of the demanding Khaled Lagoon course.
2022 Road to Sharjah Grand Prix of Sharjah – free practice result (Thursday):
1. Shaun Torrente (USA) Team Abu Dhabi 47.10sec
2. Phillipe Chiappe (FRA) China CTIC Team 47.78sec
3. Marit Strømøy (NOR) Strømøy Racing F1H2O Team 47.85sec
4. Jonas Andersson (SWE) Team Sweden 47.89sec
5. Thani Al-Qemzi (UAE) Team Abu Dhabi 48.05sec
6. Peter Morin (FRA) China CTIC Team 48.68sec
7. Alberto Comparato (ITA) Comparato F1 48.70sec
8. Kalle Viippo (FIN) Team Sweden 48.91sec
9. Ferdinand Zandbergen (NLD) Sharjah Team 49.23sec
10. Alec Weckström (FIN) Gillman Racing 49.84sec
11. Alexandre Bourgeot (FRA) Maverick Racing 50.86sec
12.Ben Jelf (GBR) F1 Atlantic Team 59.58sec
13. Paulo Longhi (ITA) Comparato F1 1min 03.66sec
Bartek Marszalek (POL) Strømøy Racing F1H2O Team DNS
Sami Selio (FIN) Sharjah Team DNS
Cédric Deguisne (FRA) Maverick Racing DNS
Filip Roms (FIN) Gillman Racing DNS
Duarte Benavente (POR) F1 Atlantic Team DNS