August 10, 2017
CANTANDO'S NEW BLAZE 'RUNNER'
F1H2O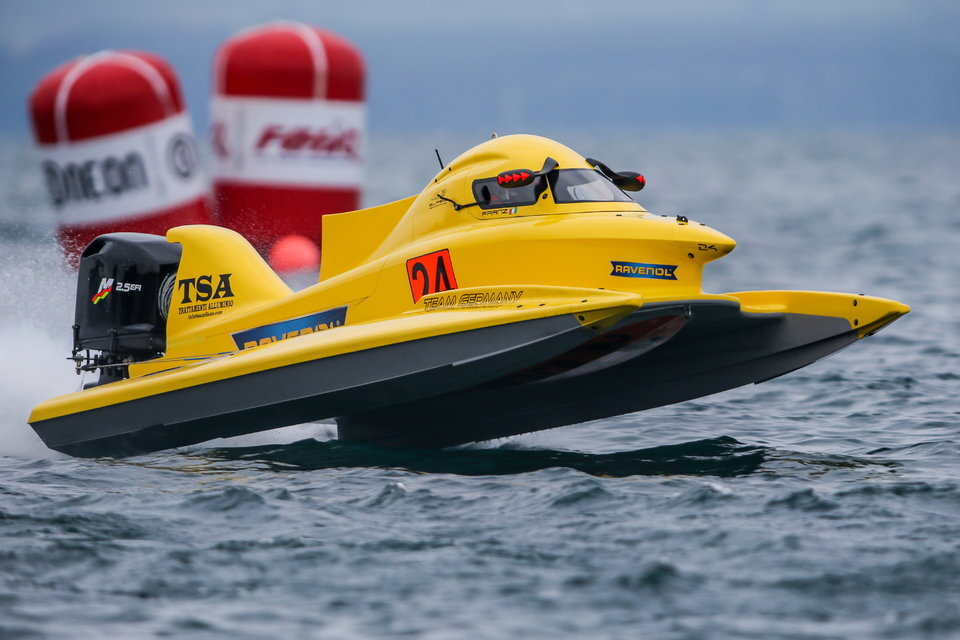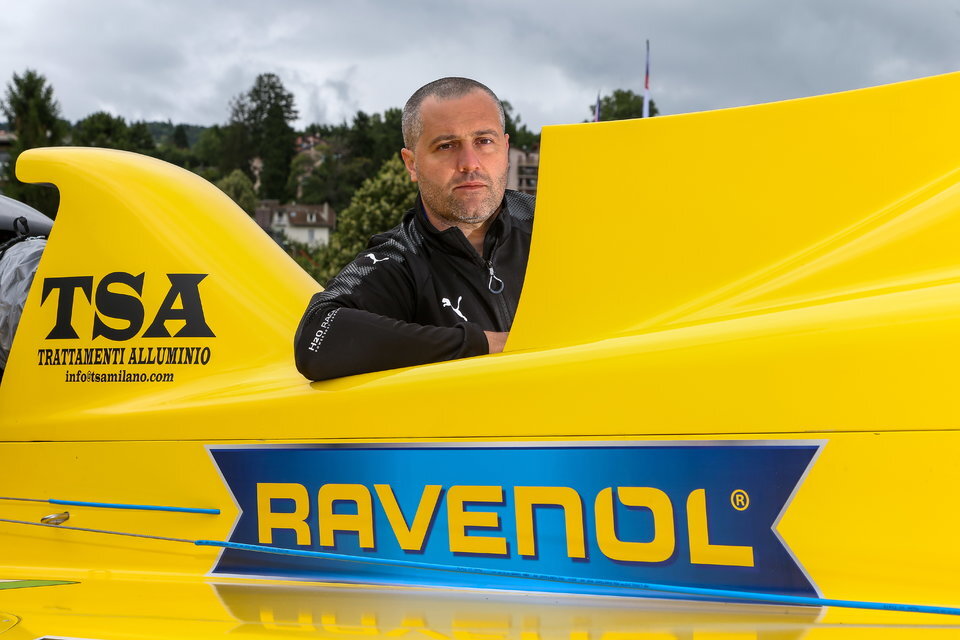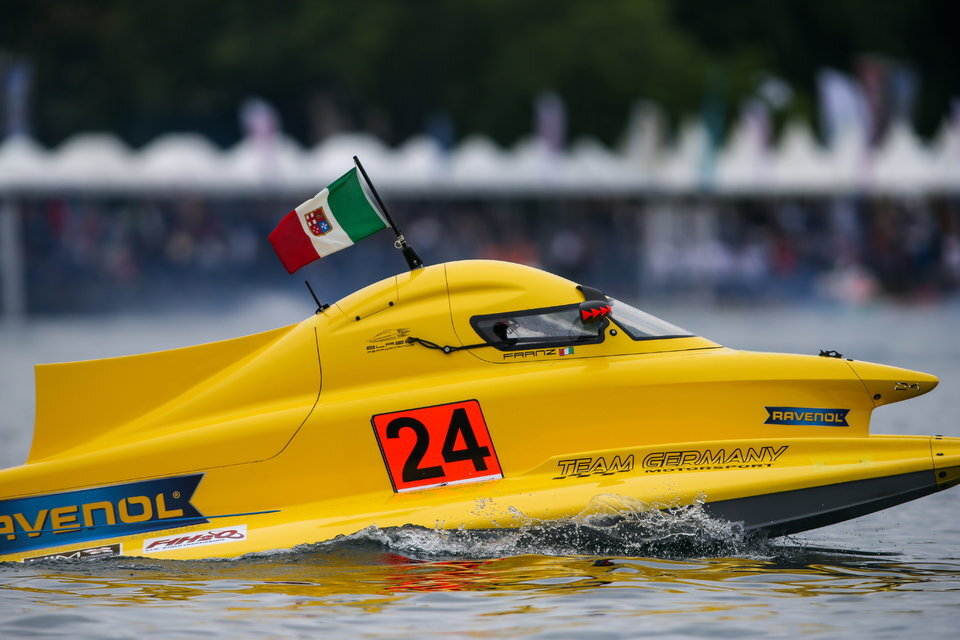 Thursday, 10 August, HARBIN (China): Take a look down the line of the 20 boats in this years' UIM F1H2O Championship and one stands out immediately, the newest generation Blaze Performance Hull, designed and built by Francesco Cantando at his facility in Milan, Italy and unveiled at the UIM F1H2O Grand prix of France in Evian in July.
This weekend's UIM F1H2O Grand Prix of Harbin in China gives Cantando just his second opportunity to run his next generation Blaze in anger. It is strikingly different and despite a minor problem with the steering and an enforced engine change in qualifying and starting with a load of questions unanswered from 19th in Evian , it was a case of out of the box, onto the water and a very safe drive by the Italian to a top ten point finish on its debut. "I must say that the feeling with the new boat is right. I am very comfortable inside. It has very good acceleration which is one area we focussed on because today qualifying is so important. I am happy with the top speed but now we need more time on the water to really work on set-ups, which propeller works better and to move forward and improve further in a good way."
The project has been a long time coming for Cantando as he balances the tougher commercial side of running a race team and competing at the top level. "I am very happy to have realised and completed this project to deliver a new model of boat that has evolved with the latest technology using complete computer analysis in design and understanding critical air flow criteria. All the boat's moulds were realised by CNC machining with the latest technologies available.
"The boat is equipped with a new crash box setup which is more than 14cm thinner than the original one's developed and homologated, thanks to the cooperation of the "Politecnico di Milano" with the support of chief engineer DR Milanese Andrea.
"The new canopy, even if it is the same sliding system that Blaze Performance created and used for the first time in powerboat history, has a new safety concept with a technical plastic window of 10mm. The structure is much safer because we have projected a new carbon frame that gives far better protection to the driver. And the sponsons and the cover of the boat are completely new in shape and in the building materials."
Out of this project Cantando has confirmed that the principles established with his new F1 Blaze 'Runner' will be available to drivers competing in the UIM F2 Championship and that he has produced a new F4 Blaze Performance boat that will be used for the first time in Harbin.
[BRM Official Qualifying at 1500hrs [local] on Saturday 12 August and the UIM F1H2O Grand Prix of Harbin at 1400hrs [local] on Sunday 13 August will be streamed live on f1h2o.com]