November 29, 2018
CAN MIGHTY STROMOY AFFECT THE TITLE RACE OUTCOME?
F1H2O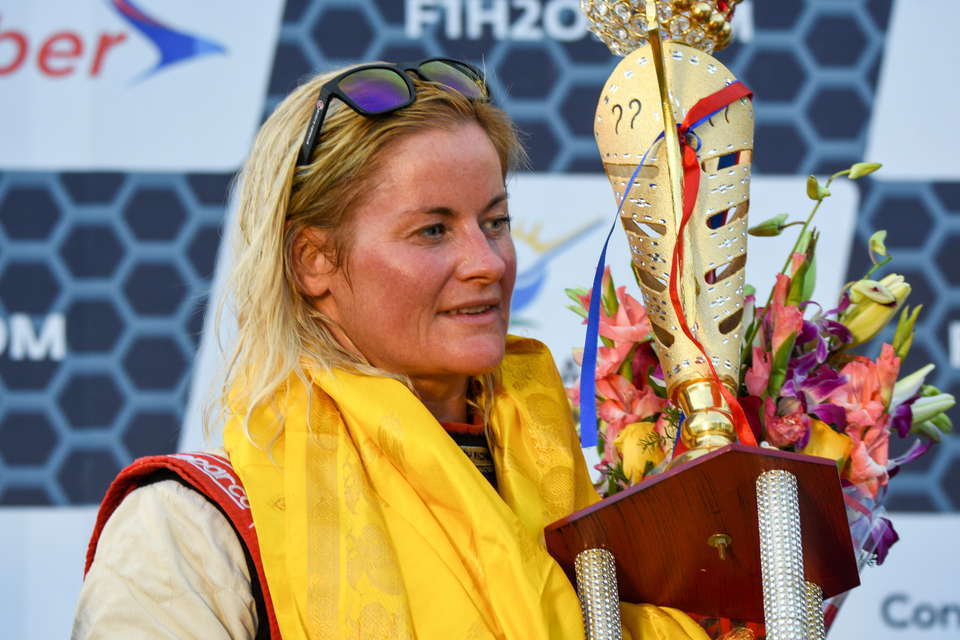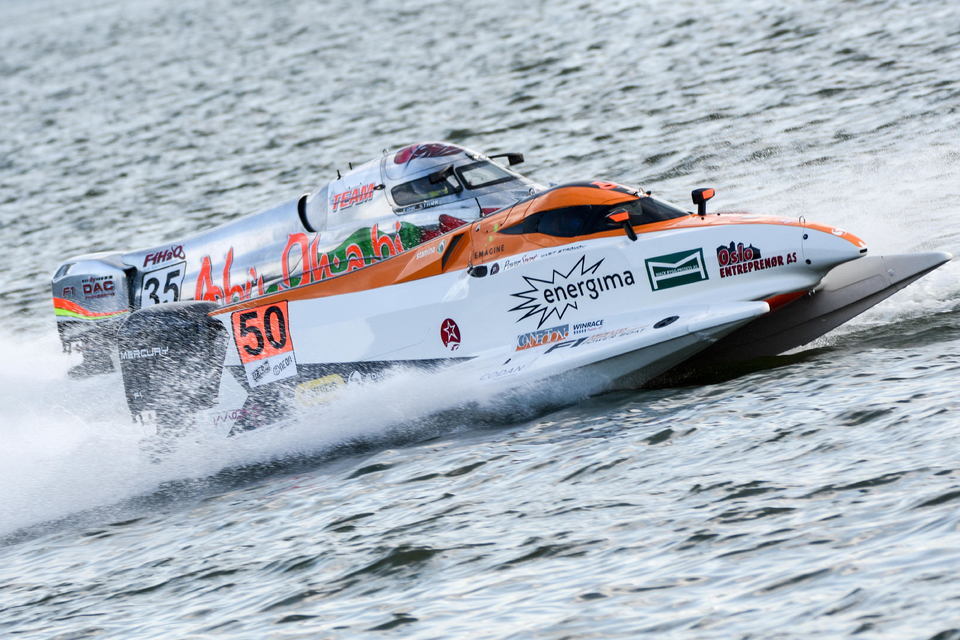 Thursday, 29 November: With two races to run, 40 points on offer and 18 separating the three-way inter team battle for the drivers' title within Team Abu Dhabi will the outcome ultimately depend on the performances of others?
Torrente currently has the upper hand on 72 points, seven clear of Stark and 18 in front of Al Qemzi but who could play a defining role to help or hinder the outcome by taking points away from either or all of the Abu Dhabi trio!
On last performances Marit Stromoy has to be up there to gate crash the party; in India she was just mighty, outstanding in qualifying and producing a time from nowhere to take provisional pole, forcing a mistake from Torrente and then a lap of brilliance by him to go quickest.
In the race Stromoy produced her own moment of magic and 44 laps of sheer guts and determination; after fluffing her lines from P2 off the dock and dropping places, the yellow flag following the first corner mayhem between Philippe Chiappe and Duarte Benavente that side lined both, threw her a lifeline.
Again she was a little shy at the restart, lost ground to race leader Torrente and was caught and momentarily passed by Stark, the two all but rubbing paint at turn 5 with Stromoy pushed wide on the outside. But the Emirates Racing driver was having none of it, out dragged her rival heading to turn one, made the pass and stole the corner from the outside to maintain P2 as Stark caught some air through the turn – her second place lauded and praised by both Abu Dhabi drivers.
If Stromoy can repeat her Amaravati heroics in the season end run in it will certainly add spice to the title race and the last time that she qualified in P2 and finished in the same spot on the podium was in Abu Dhabi last year.
So far this season the pole and race wins have been the domains of Torrente and Stark with the last ten Grand Prix won from pole. Could Marit Stromoy be the one to break the mould and let's not forget where she took her famous maiden Grand Prix victory, Sharjah in 2015!