October 23, 2022
ANDERSSON AND LAURI HONOURED AT UIM'S CENTENARY CELEBRATIONS IN FUJAIRAH
F1H2O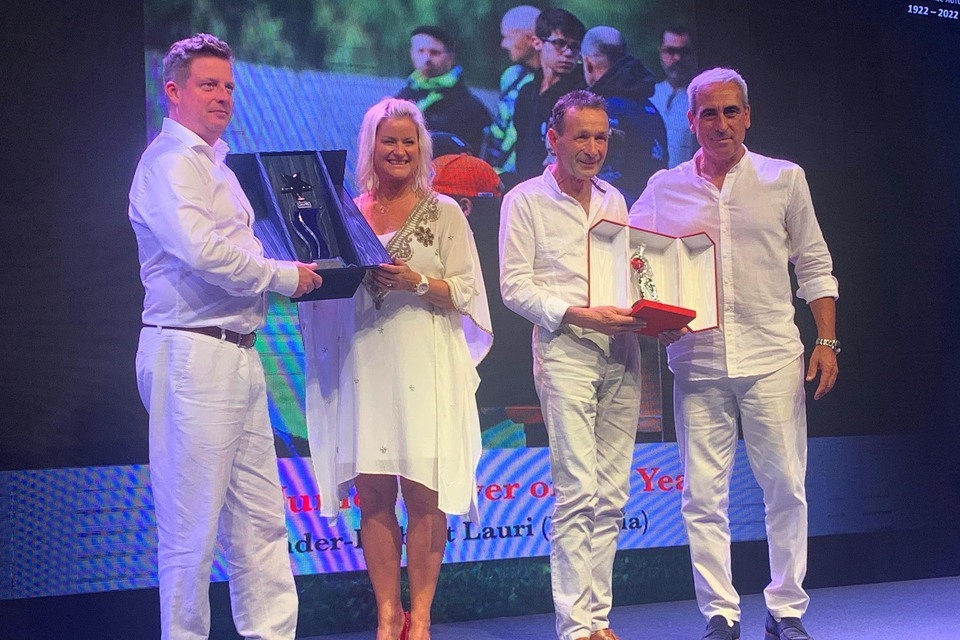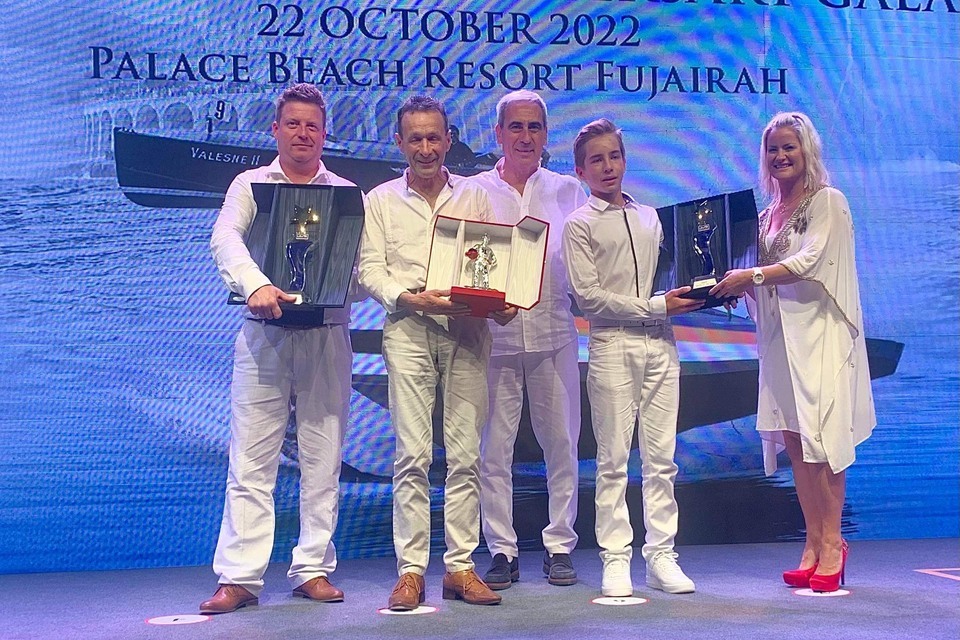 Fujairah (UAE): Sunday, October 23: Sweden's Jonas Andersson and talented young Estonian Ander-Hubert Lauri were honoured during the gala celebrations for the UIM's Centenary at a glitzy dinner in Fujairah on Saturday night.
Jonas Andersson was crowned as the 2021 UIM F1H2O World Champion and received his award from UIM President Raffaele Chiulli. Meanwhile, Lauri received the prestigious UIM Young Driver of the Year award and Will Chambers was given the Spirit of the UIM award. Norwegian F1H2O racer Marit Strømøy joined Chiulli in presenting the awards.
Andersson claimed his first ever F1H2O world title after sealing back-to-back wins in two Grand Prix at Figueira da Foz in Portugal last year. He beat Emirati racer Thani Al-Qemzi by one point in a thrilling season finale.
Lauri is only 13 years old but has been competing with Speedline Racing in the Ski Junior category this season. He is a four-time UIM World and European champion in Ski Junior GP3.2 and won this year's Ski Junior GP3.3 category in both the UIM-ABP Aquabike World and European Continental Championships.
Over the course of the week-long get-together, the UIM hosted its 95th General Assembly Meeting and delegates visiting from across the world were able to experience traditional UAE hospitality in one of the most scenic regions of the United Arab Emirates.