October 1, 2016
A 'STARK' CONTRAST TO THIS TIME LAST YEAR!
F1H2O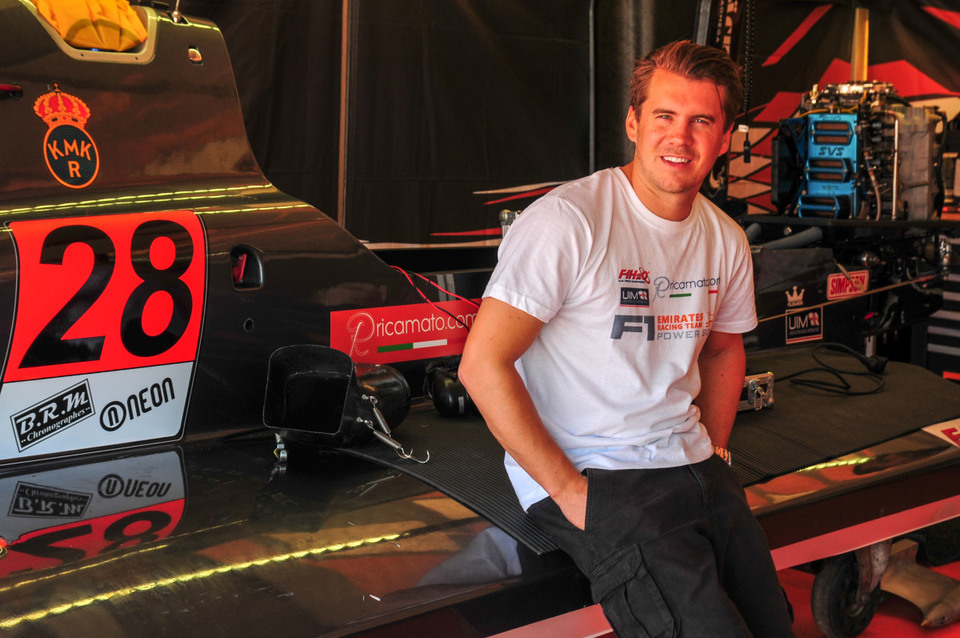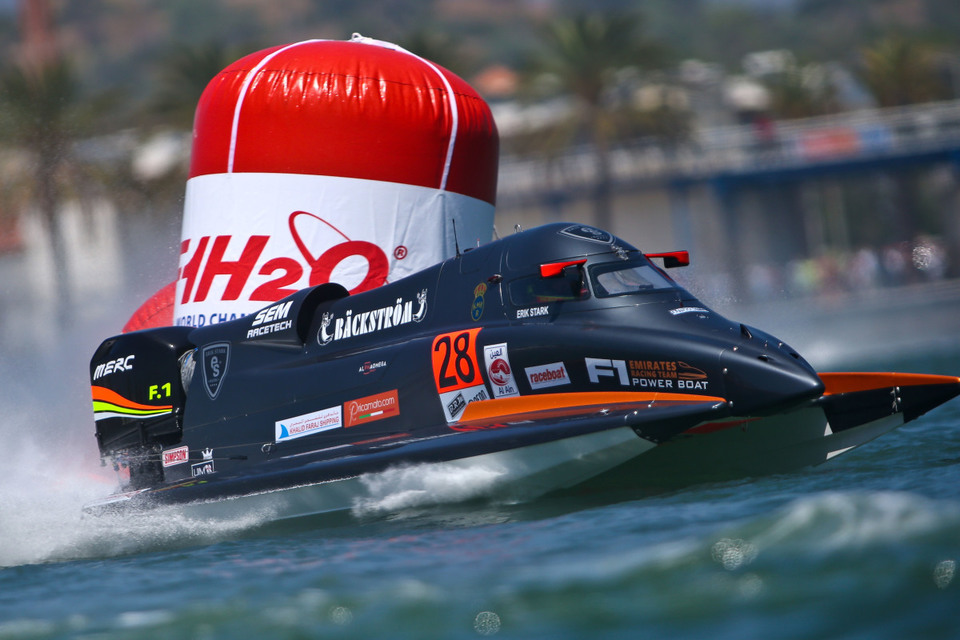 Saturday, 1 October, LIUZHOU (China): This time last year Emirates Racing's Erik Stark was sitting in third spot and a title challenger, but a big spill in qualifying in Liuzhou and a hospital visit took him out of contention. He rounded out 2015 taking his first career pole position in Sharjah, finishing the race in fourth and the season in sixth.
But the hoped for title run in 2016 has so far not materialised, just two top-six finishes, and time and races are running out for the 29-year-old from Taby in Sweden. "This year has been very disappointing. We had high hopes, a new boat and were ready to push," said Stark who currently sits in eighth place, 40 points off leader Philippe Chiappe. "The target was always to be challenging in the top three from the start but I broke in Dubai and again in France so the season is almost over for us before we have got going.
"The mechanical problems we had are frustrating because I know we have a boat that can win races. I took the pole with my old one and this one is quicker. So far we just haven't got everything together at the right time. We made some modifications at the last race and I was really happy with the feel of the boat but we had some bad luck at the restart. I nearly passed Jonas, but then I get blocked and end up losing places and get passed by two boats on the outside. Those small things make or break you in a race."
Stark now has to put the problems out of his mind and look ahead. "It's no good looking back. Anything can happen in racing. Now we must look to the next races and maybe make some changes and test different things and maybe run different options in the races that we probably wouldn't do if we were running for the title.
"I am quite happy with qualifying. I have been in the top six every race this season with second in Portugal but I just haven't converted. What I do have to do is work on my starts which have not been good. We have tested different engines to see if that's the issue or if it's me that's doing something wrong.
"Now we have the rest of the season to sort out any problems and of course and starting here we will be looking to win."