Ben Jelf - 9
COUNTRY OF RESIDENCE:
Maidstone, GB
DATE OF BIRTH:
17/06/2000
MECHANICS - CREW:
1 - JENI JELF (RADIOMAN)
2 – COLIN JELF (PONTOON MECHANIC)
3 – KEVIN ELMORE (PONTOON MECHANIC)
3 – JAN BLACKER (PONTOON MECHANIC)
BEST OVERALL CHAMPIONSHIP FINISH:
15
BEST QUALIFYING POSITION:
14
PROFILE
BEN JELF followed in the footsteps of his grandfather, father and uncle and started powerboat racing from the age of nine. He joined the F1H2) series for the last race of the 2022 season in Sharjah and is a member of the F1 Atlantic Team.
He has already secured one World Championship, four European titles and 16 British Championship titles, in addition to holding four World and 10 British speed records. From the age of 11, he became Britain's most successful junior powerboat racer and claimed the title of Britain's youngest champion and world record holder.
In 2018, he laid claim to his 14th & 15th British Championship titles as well as taking a Bronze in the F4 European Championship. He also become the youngest Brit to break the 100mph Speed Record setting the British F2 & Supercat records at 124.27mph & 124.38mph respectively and becoming the third generation of Jelf Racing to achieve a coveted K7 Gold Star.
He also competed in the German series in 2018, the French Championship in 2022 and was invited to compete in the 24Hr Rouen race in 2019.
He was asked to compete as part of Team Amaravati as the team's F4 driver at the F1H20 Grand Prix of India and navigated in 2022 in the F1 Offshore Racing class alongside Max Walker. In 2022, as well as securing a 16th British title. He worked with his father Colin testing and developing the new Mercury 200APX engine and boat set-up.
CAREER INFOS
2022 - 15th F1H2O World Championship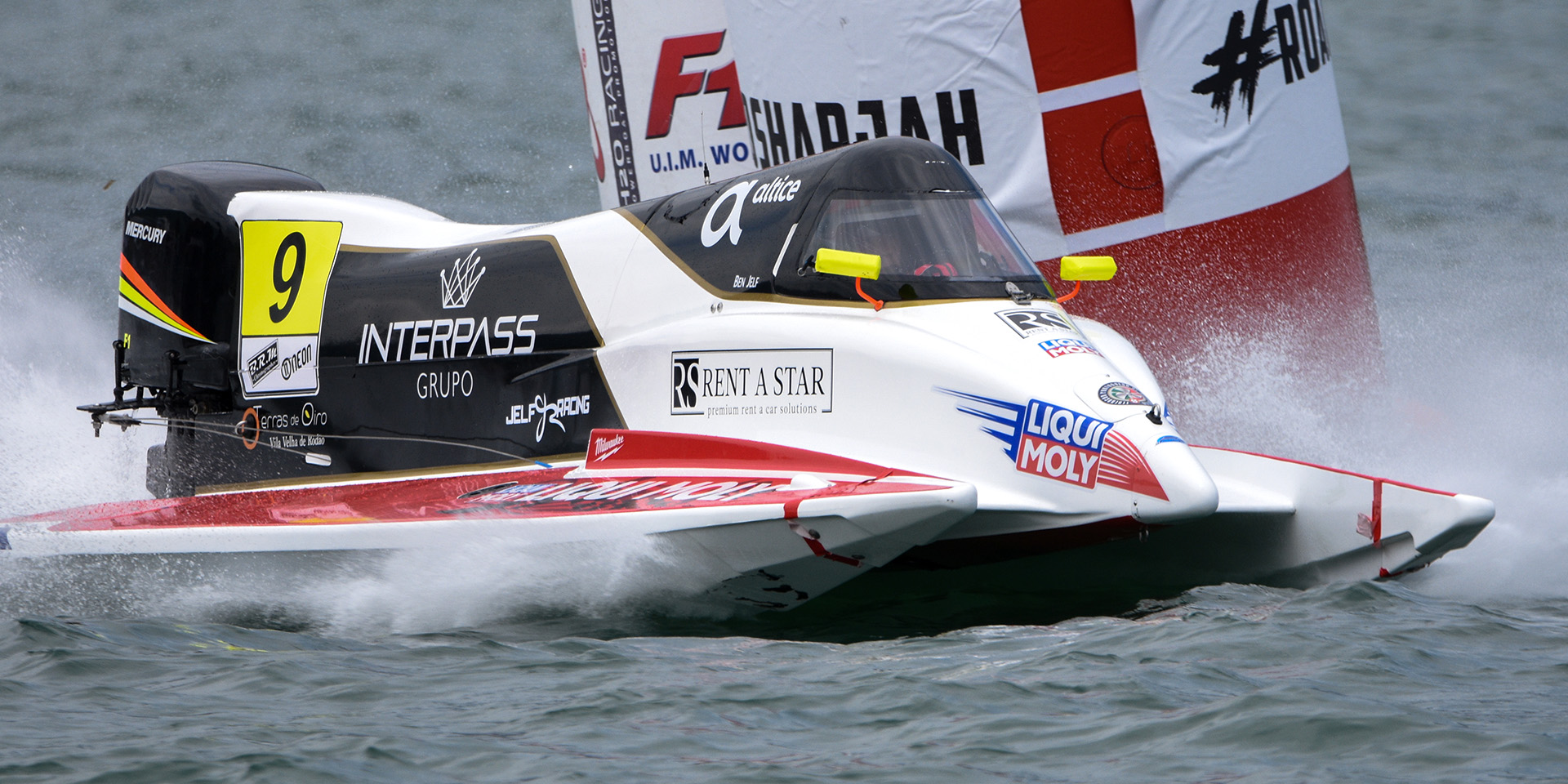 April 21, 2023
BEN JELF LOOKS TO ESTABLISH HIMSELF AMONGST THE PACK WITH SOLID PERFORMANCE IN CHINA
Friday, April 21: Ben Jelf has only tackled three Grand Prix to date but the young Briton is keen to establish himself amongst the F1H2O elite and is counting the days to his first appearance in ...
F1H2O